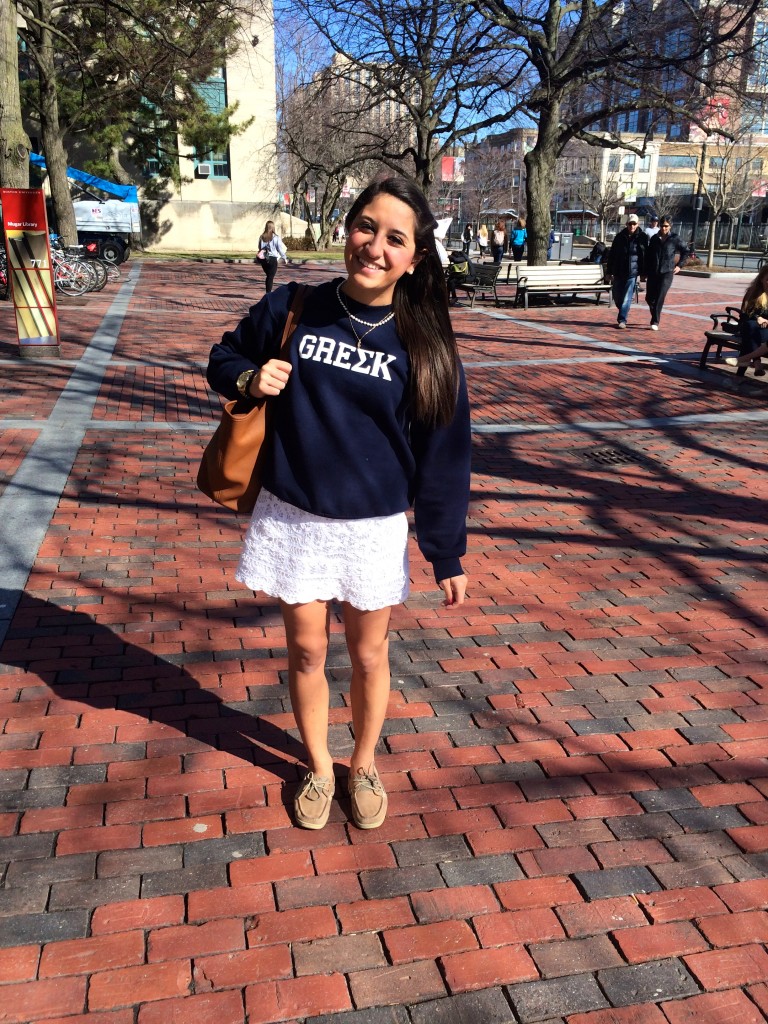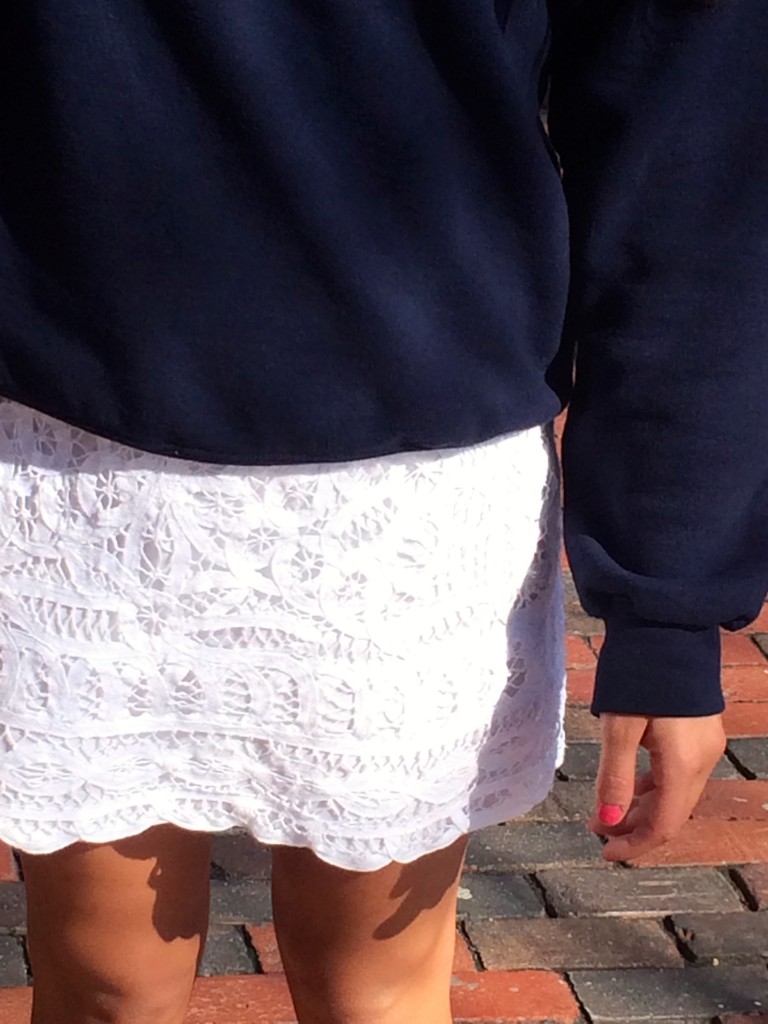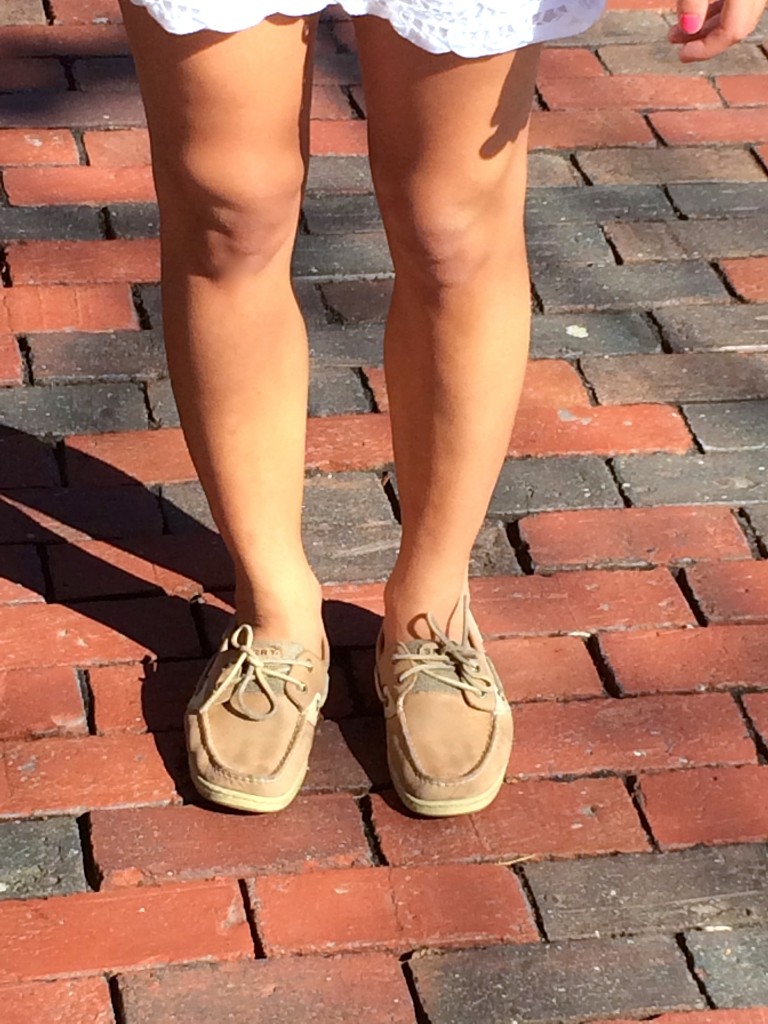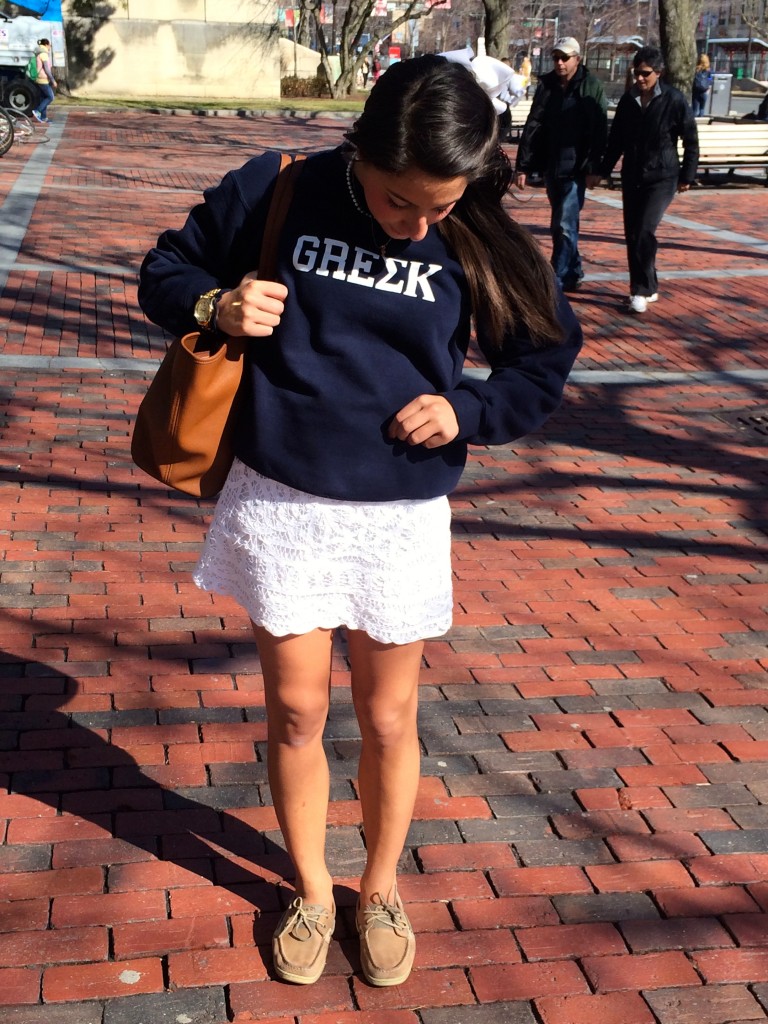 This weekend was Sigma Kappa BU's initiation weekend. I can't help but be a little emotional while remembering my own initiation three years ago. At the time I never would have guessed that a group of women would mean so much to me and become something that has made me into the woman I am.
It was yesterday that I scurried around looking for the perfect white dress and heels that I knew would last me a lifetime. Three years later I am proud to say that this Lilly Dress was definitely worth it because I wear it to death. When looking for my initiation dress it was important to me that I find something that was not only beautiful but truly embodied the meaning of Sigma Kappa. Yes, to me dresses have meaning.
One of the most meaningful part of Sigma Kappa in my eyes is the traditions that have been passed down from generation to generation. I don't think anything is more traditional than Lilly Pulitzer battenberg lace. This dress continues to make me feel classy and beautiful like every Sigma Kappa should during ritual.
Obviously I changed it up a bit with this outfit. I was on my way to initiation and fell in love with this causal take on my ritual whites. Matching it up with my ever so comfortable GRΣK sweatshirt and a pair of speery's made it appropriate for this brisk spring day. Of course I accessorized with a strand of pearls, sigma kappa/kappa sigma lavaliere and a white bow. Don't worry I didn't forget my favorite ritual accessory, my badge is on underneath my sweatshirt!