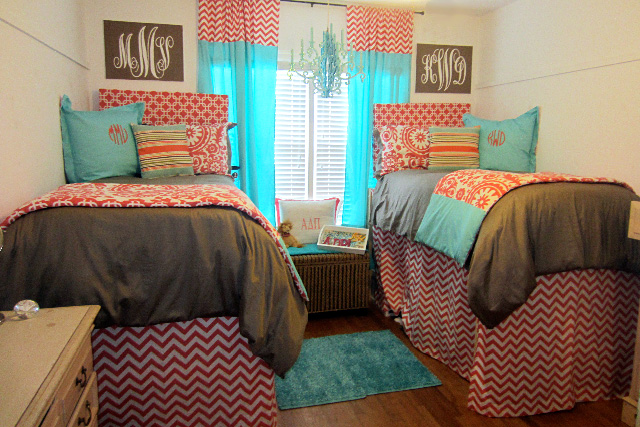 Happy April! April means Spring is here and graduation is next month. That means I could be moving to NYC as soon as the end of next month and although that is terrifying it also means exciting new beginnings.
When I moved into my apartment last year I was excited to decorate it and make it my own. However, now I have fallen into a boring routine and decorating doesn't seem as important to me anymore. This is why I am so excited to decorate my NYC apartment and make it home. It is the beginning of the rest of my life so I'm going to want perfect decor to make it my own.
As you can see, I have already had my eye on a few things. All of these beautiful bedding sets are from Decor 2 Ur Door. The color schemes and accessories are perfect for the typical Prepster like myself. As you all know I am always drooling over anything with my monogram on it but when you add a pastel color palate it is basically made for me.
Stay tuned on how I will be dressing up my NYC apartment!