It's that time of year again! We are formal shopping, for both dresses and dates. Each year I want a special dress to remember my Spring formal from. It's always bitter sweet to say goodbye to the graduating seniors so you might as well have a fabulous dress for them to remember you by.
I know that I am guilty on spending an unnecessary amount of money on a formal dress that you will most likely on wear once and then pass it off to a sister who will wear it to the next formal. This year I found tons of great deals on Macy's mstyle lab that will be perfect for this years Spring Formal.
Here are my picks!
Tempted Juniors Illusion Bodycon Dress
Feeling a bit scandalous? If you are confident and ready to take on the city this is the dress for you! I love these cutouts because unlike most bodycon this dress remains classy using a black sheer material in the cutouts.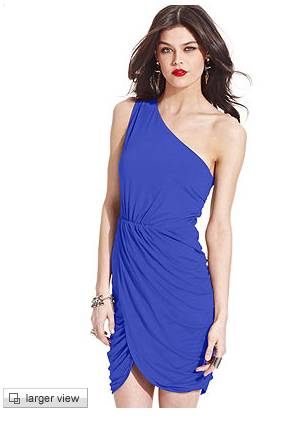 Tempted Juniors One Shoulder Tulip-Skirt Dress
This is a perfect dress for a sorority formal. It is a bit sexy yet conservative and classy. The one shoulder look always looks beautiful on confident and strong women. This dress comes in multiple dresses however I am loving this bold cobalt blue. Match with a pair of jewel towned pumps and you are ready!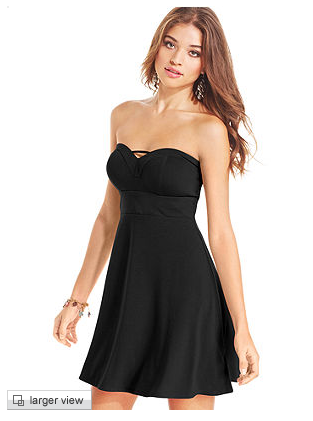 Planet Gold Juniors' Strapless Sweetheart Skater Dress 
If you are simple and sweet this dress is perfect for formal. I always have a go-to little black dress and this just might be my next one! Pair this up with a pair of fabulous bright hued pumps and a gorgeous statement neckless and you are ready. If you rather take the more Sigma Kappa approach, throw on a pair of your best black heels and a few strands of pearls and you are basically Formal Queen!
Loving what you see? Share with your friends using #macyscampustour and shop at macyscampustour.com