Interning in the winter can be a drag. How many times can you wear black dress pants and a sweater?! Luckily Spring is here and we wont be subjected to that nonsense for at least another year!
Interning when its warmer is so much more fun. Dresses, skirts, and heels instead of pants, sweaters, and boots! However, this comes with a whole other dangerous territory, making sure you are dressed appropriately. You don't want to wear your favorite sun dress to your internship if you work in a formal business environment, you don't want to wear anything with a deep V or strapless because you want your employer to take you seriously and respect you, and you don't want to wear shoes that you would normally wear to the beach to work, I don't care if they are comfortable.
These are some basic rules that us girls sometimes forget when we get caught up in the moment of styling. Luckily, Macy's has us covered with a huge selection of dresses, blazers, and shoes that are appropriate for us all!
Here is an outfit that I would choose!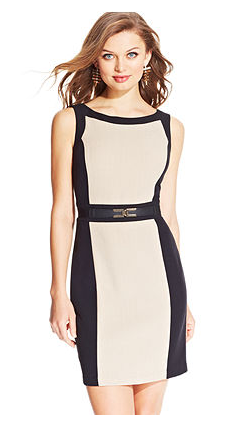 BCX Belted Colorblock Sheath Dress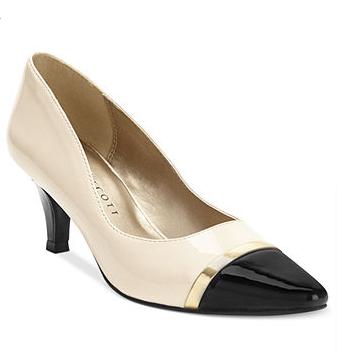 Of course you are loving what you are seeing! Hurry and get your spring intern wardrobe now at macyscampustour.com. Share with your friends using #macyscampustour