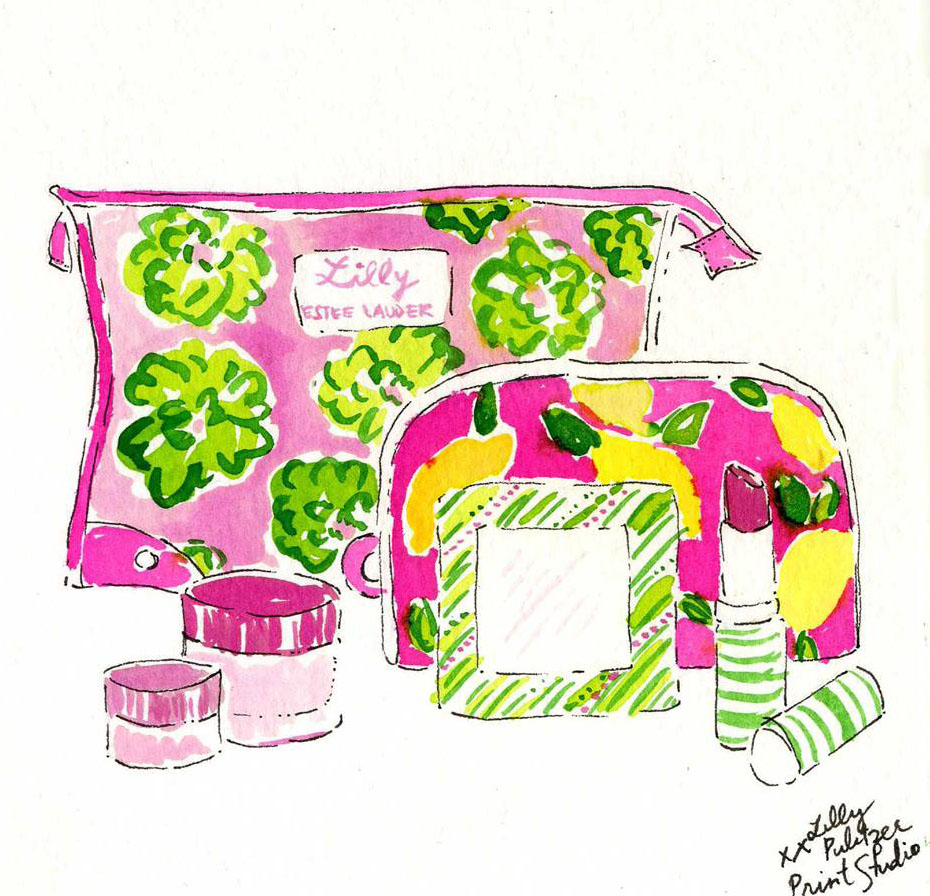 Yes the rumors are true, Lilly Pulitzer has partnered with Estee Lauder for a free gift with purchase at Macy's. Not only are these Lilly Pulitzer make-up cases totally to die for with these limited edition prints (I'm a sucker for a new print) but you also get some awesome beauty products!
These gifts include, a 7 piece gift of makeup valued at $120 and a one of a kind Lilly Pulitzer make up case. The best part about this free gift with purchase is that you can personalize your gift to include makeup that you will actually wear! Nothing is worse than getting home to find a full case of makeup you would never wear. Weather you like bold or subtle make up, personalize your Lilly bag to fit your makeup necessities.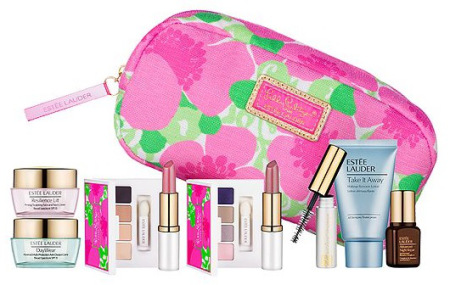 Along with this exciting offer. Estee Lauder is also announcing their skincare and foundation calculator. This calculator will help you find the ideal Estee lauder products for you. After a short interactive quiz, the calculator helps women identify the perfect product for their skincare and beauty needs!
Follow These Steps:
1. Find your ideal Estee Lauder skincare products
2. Find your ideal Estee Lauder Foundation
3. Spend $35
4. Receive personalized Lilly Pulitzer Gift!