Hey Prepsters! This week we have Malissa from Cut It Out Vinyl Etsy Shop! With only weeks away until Sigma Kappa's Big/Little week I am sure all the soon-to-be Big's are rushing around to find perfect presents for their Little! Last year I bought my Little Elizabeth these cute tumblers and she loved it! Check out how you can do the same for your little!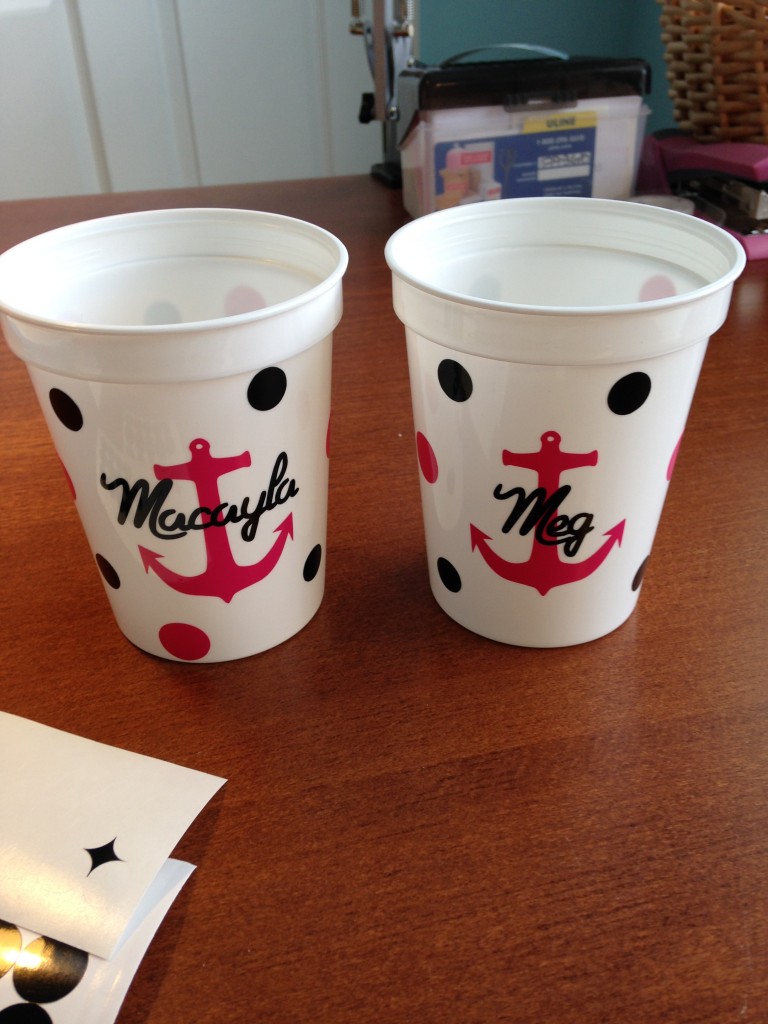 This is a super easy DIY craft for your Sister using Vinyl Decals.  This DIY Decal set is, customizable in the colors, names and mascot of your choice!  The vinyl is high quality, waterproof 6-year calendared.  This is a fancy way of saying that it holds up for extended use and is washable!  So…pick your item to personalize….cup, tumbler, clipboard, pencil cup, etc. and let's get started!
Items Needed:
Item to personalize (For this project, I used cups)
Scissors
Butter knife
DIY kit from Cut it Out Vinyl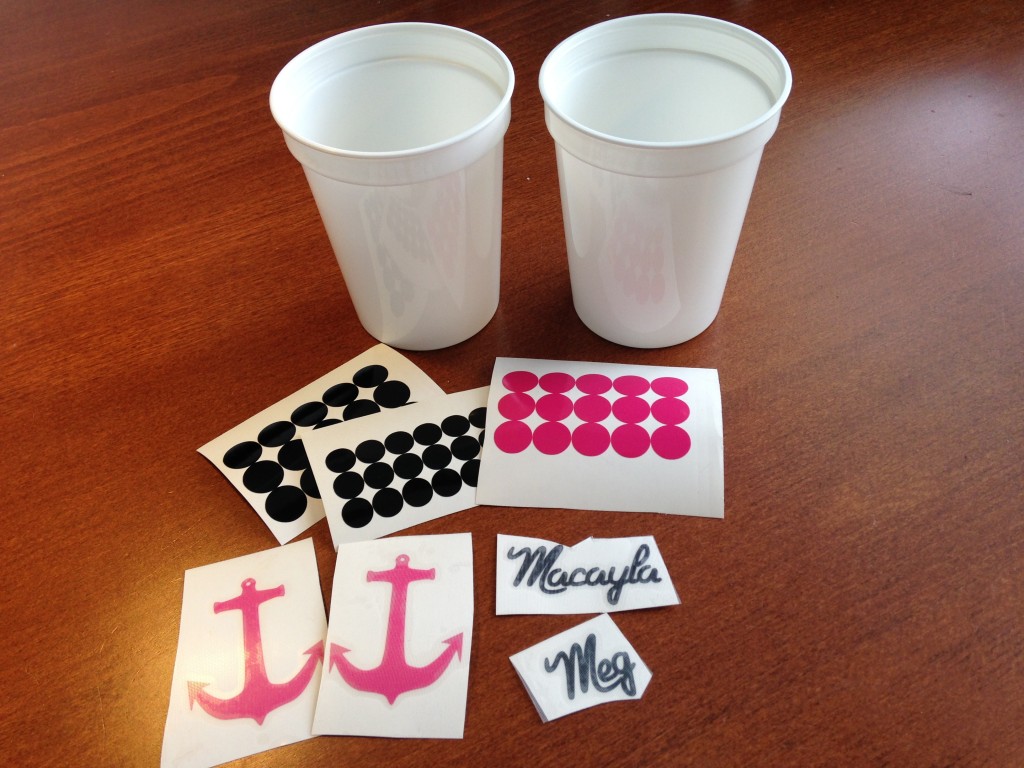 The first thing is to make sure your item is clean.  You don't want any fuzz or hair below your design.  Your decals will come with transfer tape on top of the design.  This is to protect the vinyl as well as make applying it super simple.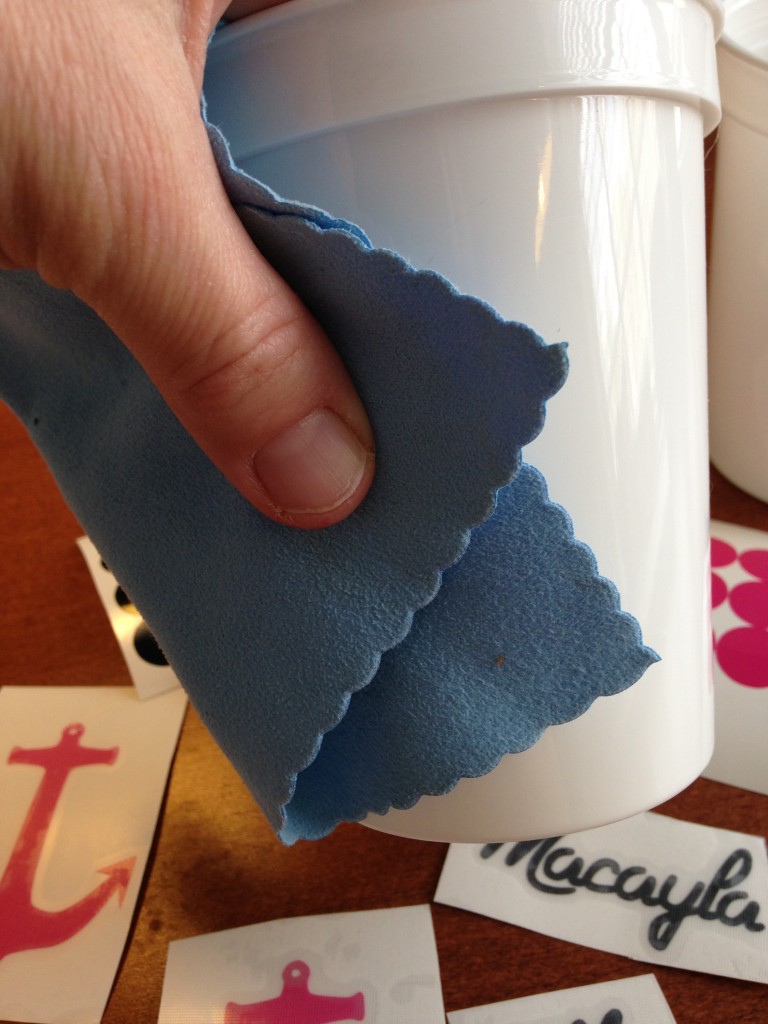 Start with the Anchor (or other mascot).  Using a craft stick (or credit card, etc.) rub over the transfer tape until the vinyl is well adhered.  Gently lift the vinyl design off the white backing and place on the cup.  The transfer tape is a little forgiving.  Lightly place the edge to see if it's centered then rub again with the craft stick until the vinyl is adhered to the cup.  Gently peel off the transfer tape and your design is transferred to the cup!  Follow the same steps for the name.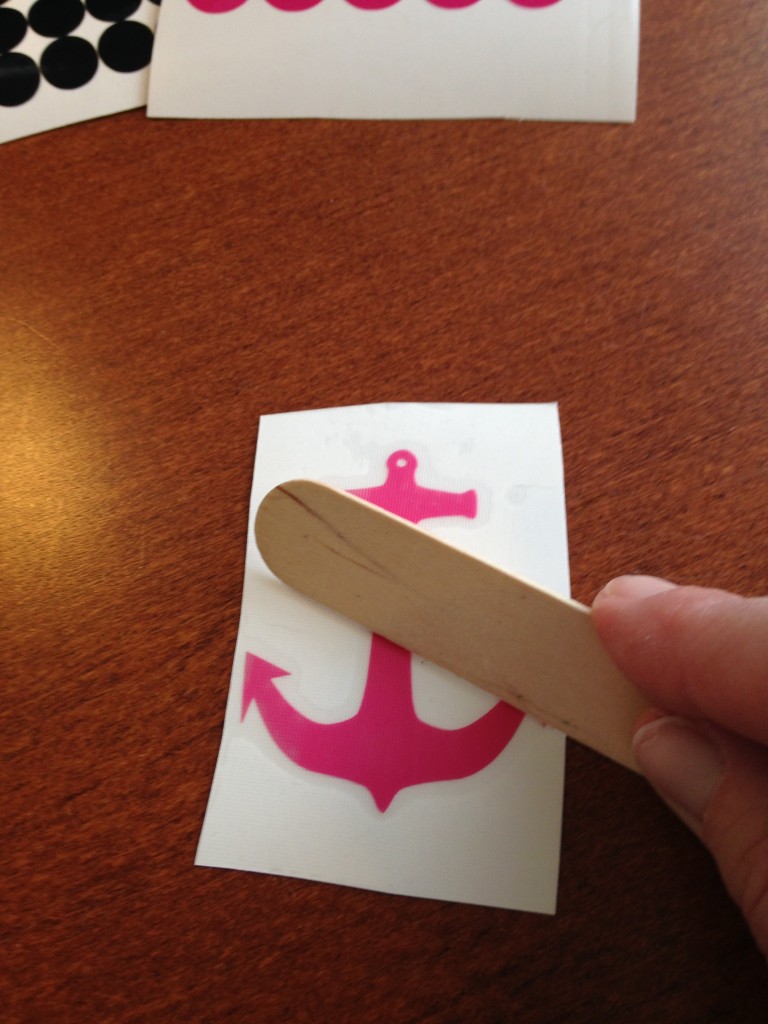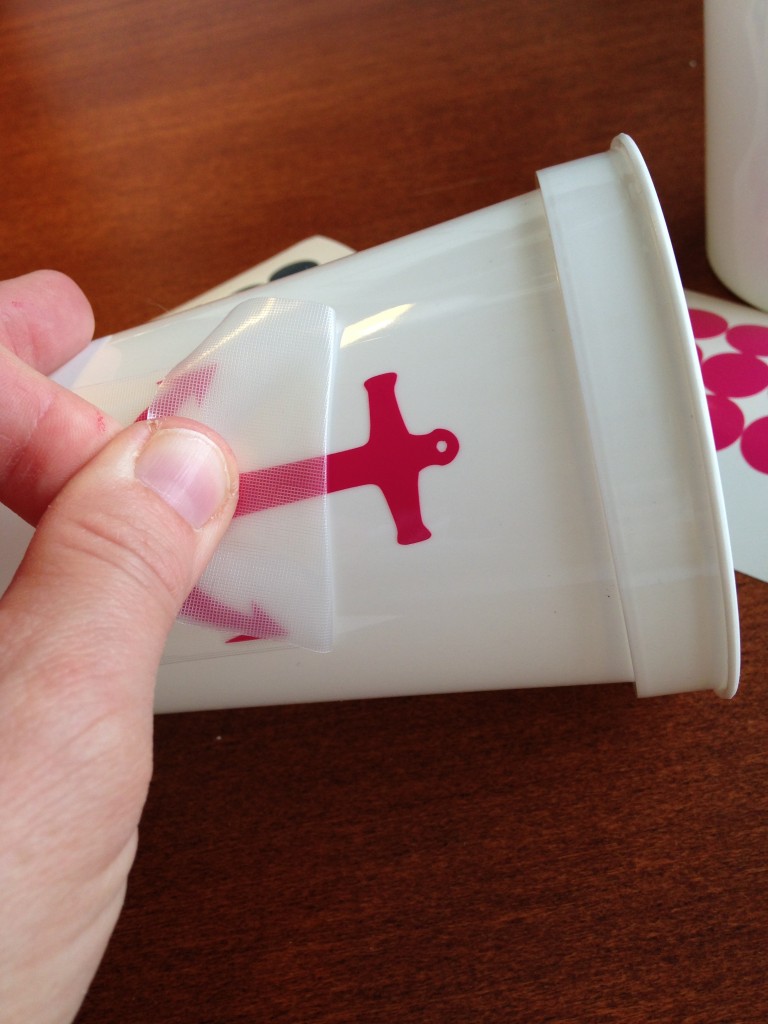 Next is the fun part!  While adding the circles is optional, I feel it adds a lot of pizzazz to the project.  Use a butter knife or the end of your nail to gently lift from the white backing and place on your cup.  Use as many or as little as you want.   Your project is complete!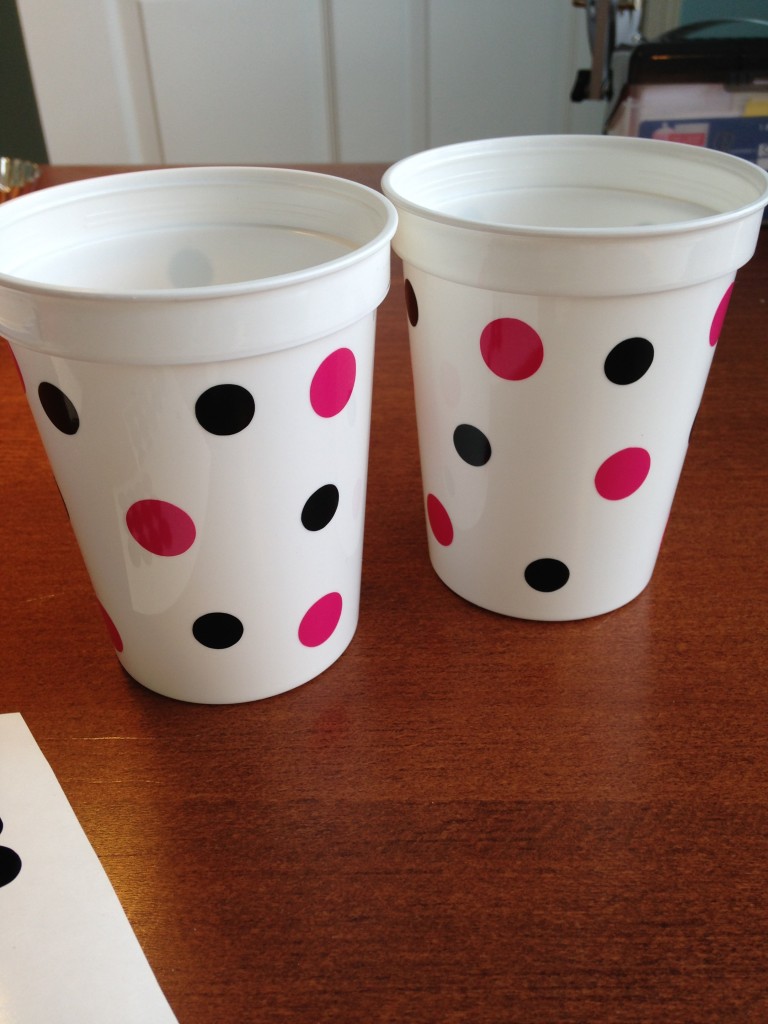 Use your imagination!  I placed the name over the Anchor.  You may want it below or vertically.  You may want to mix up the circles or have one color.  It's your project – do it your way!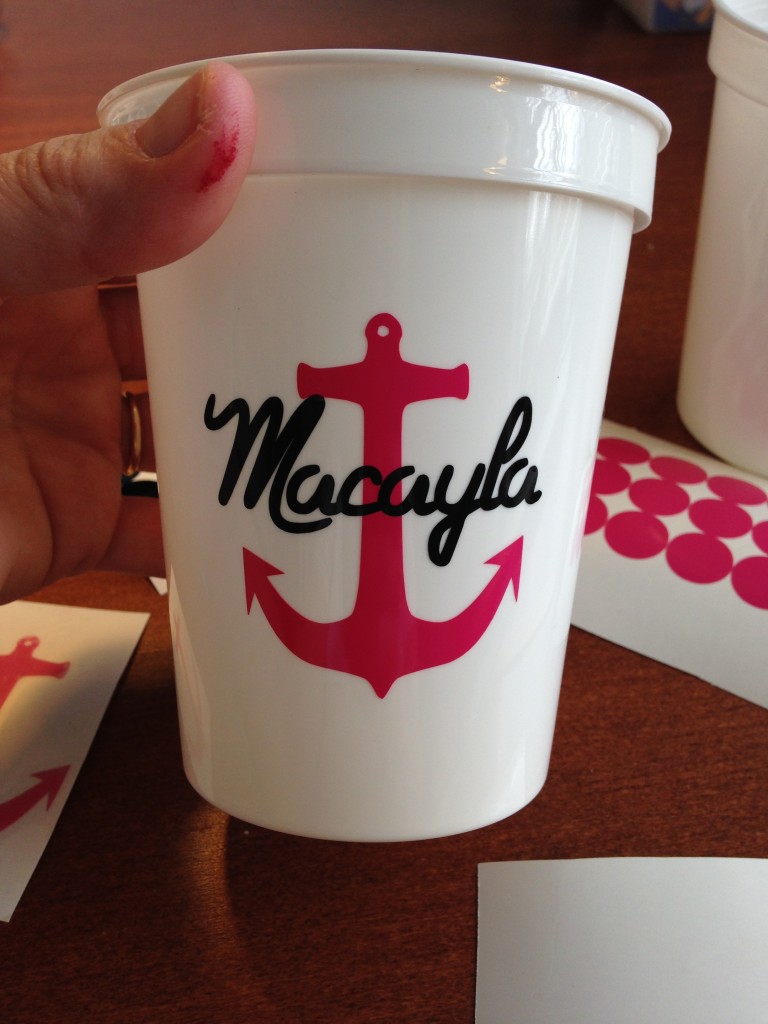 Enjoy being personalized,
Malissa