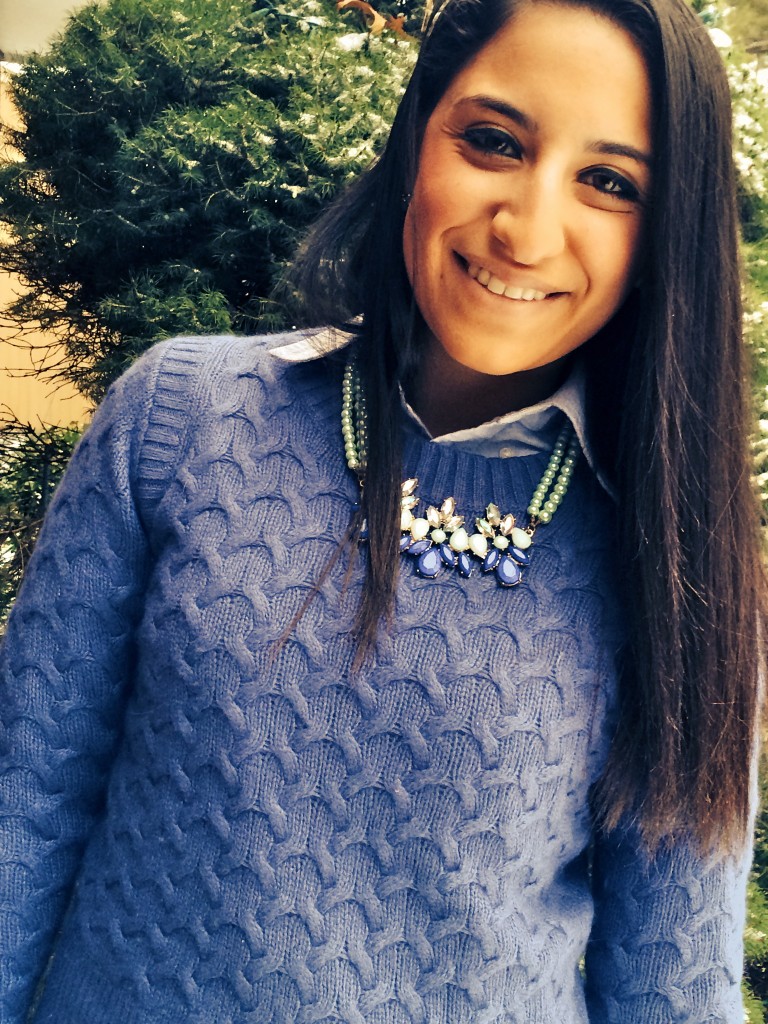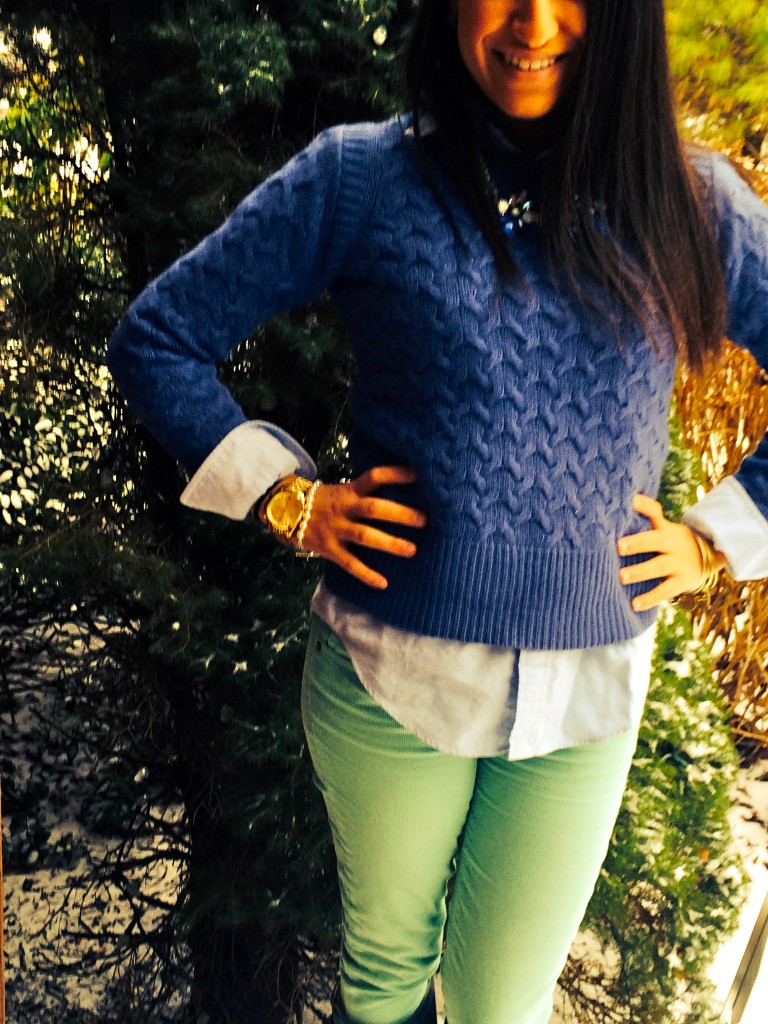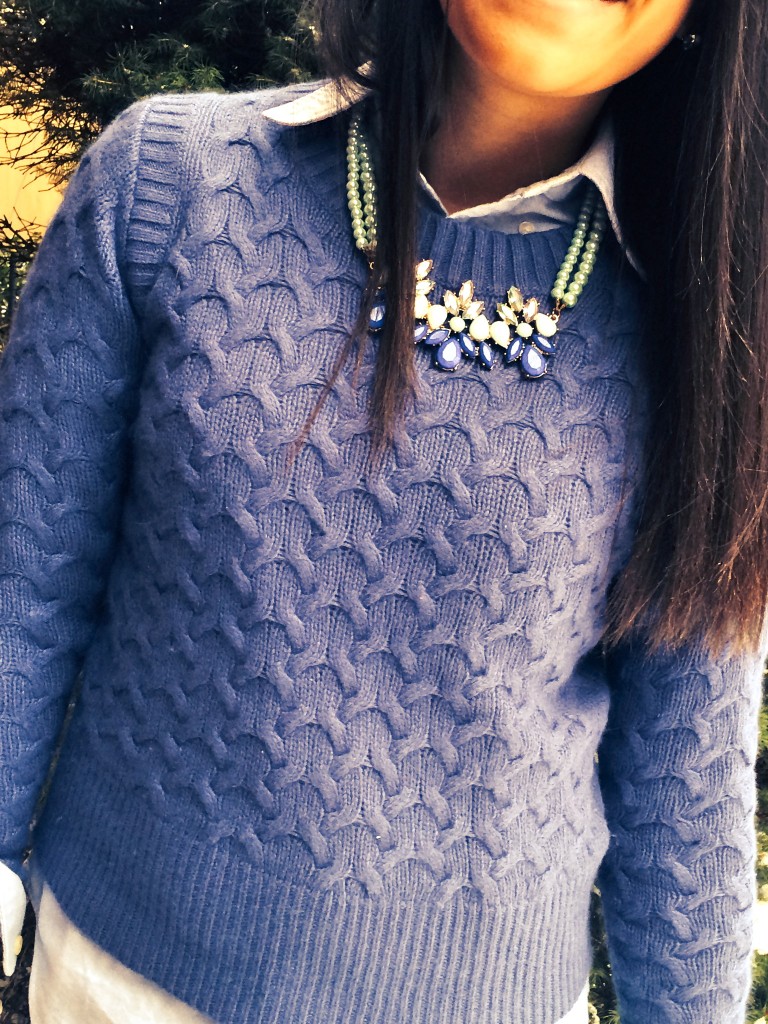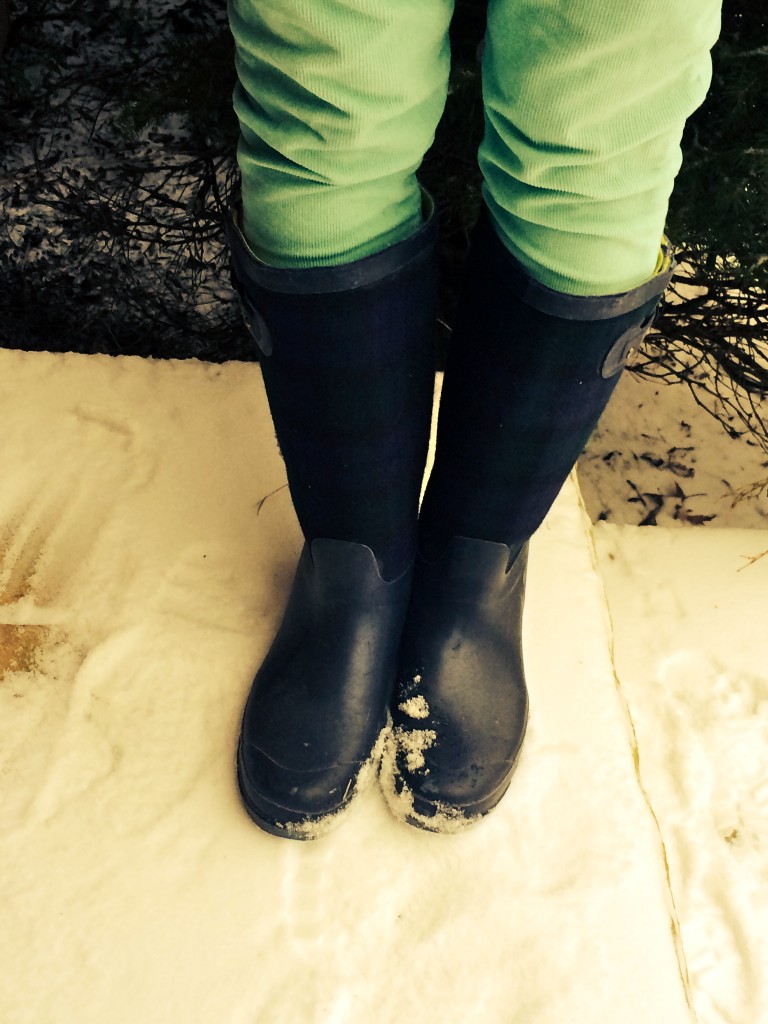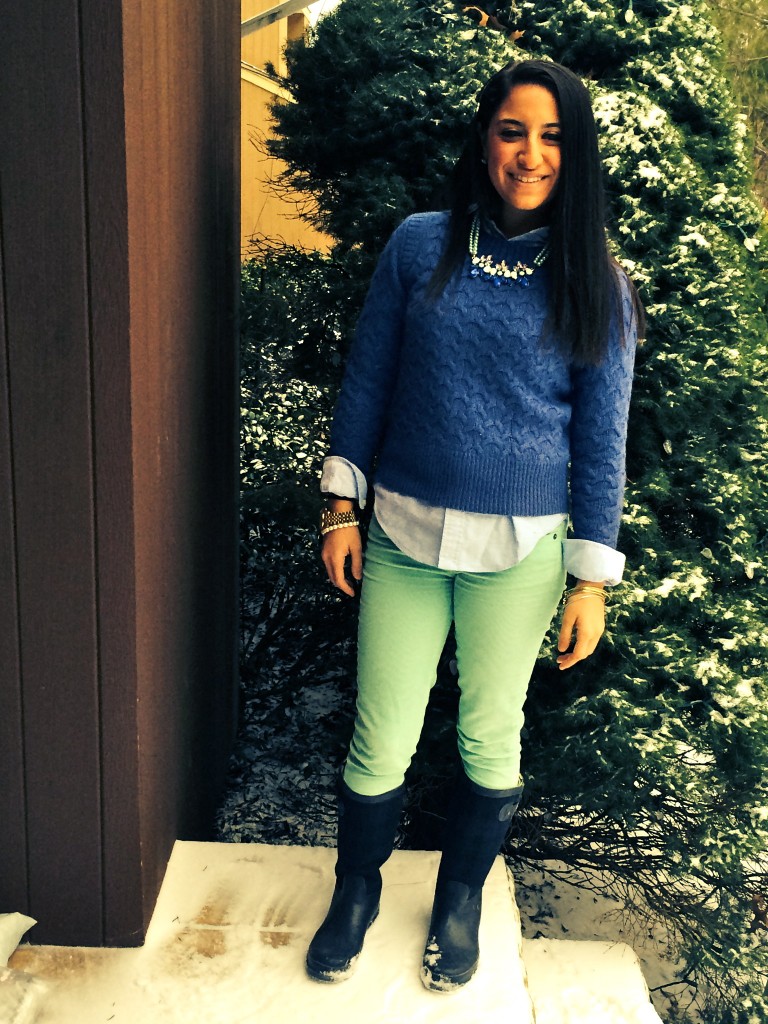 Sweater (J.Crew) Shirt (Ralph Lauren) Pants (J.Crew) Boots (Tommy Hilfiger) Necklace (GroopDealz) Watch (Michael Kors) Bracelet (Tiffany & Co.) Bangles (Alex + Ani)
It looks like the snow has followed us home! This winter ensemble was a great outfit to welcome the snow my first day back on Long Island. Blue is one of my favorite colors to wear, if you couldn't already tell. In this ensemble I tried to layer multiple shades of blue! From navy to sea foam, this outfit didn't make me feel blue at all!!
Layering in the winter is a must! Whenever I wear one of these Ralph Lauren shirts underneath a J.Crew sweater I stay warm and I feel professional (a collar tends to do that). Layering a sky blue dress shirt under a periwinkle cashmere with sea foam cords and navy blue rain boots isn't something you come by every day. However, I think the mixture is quiet appealing.
I accessorized with this unique necklace that has a gold base but consists of clear and royal blue crystals with a sea foam pearl chain. When I'm layering my necklace is always the finishing touch!! Lastly, I mixed it up with the rain boots. I broke out a pair of my old navy blue Tommy Hilfiger ones to match my color scheme.