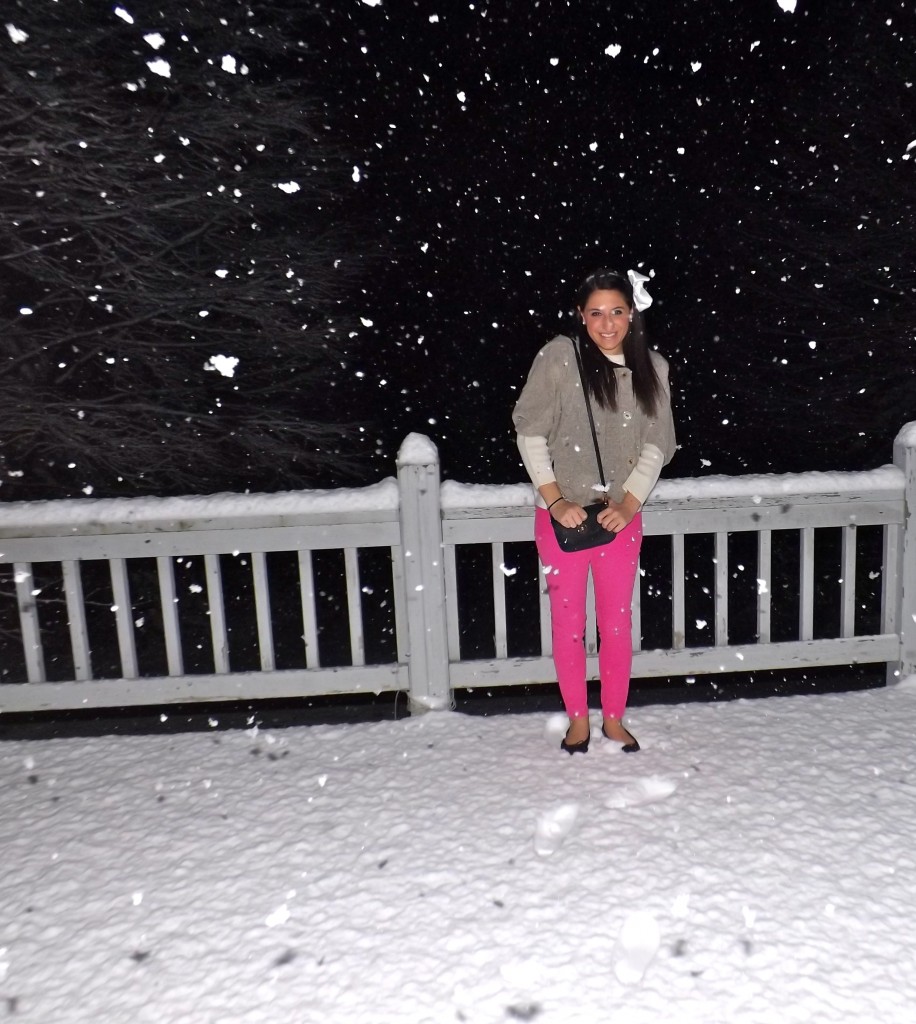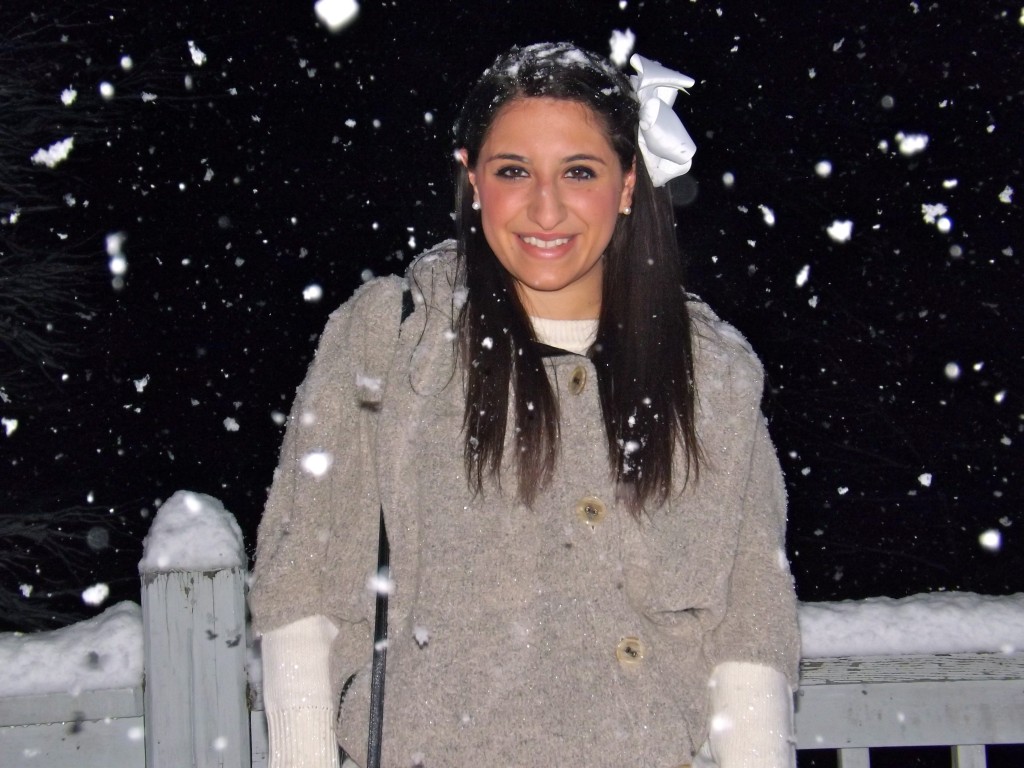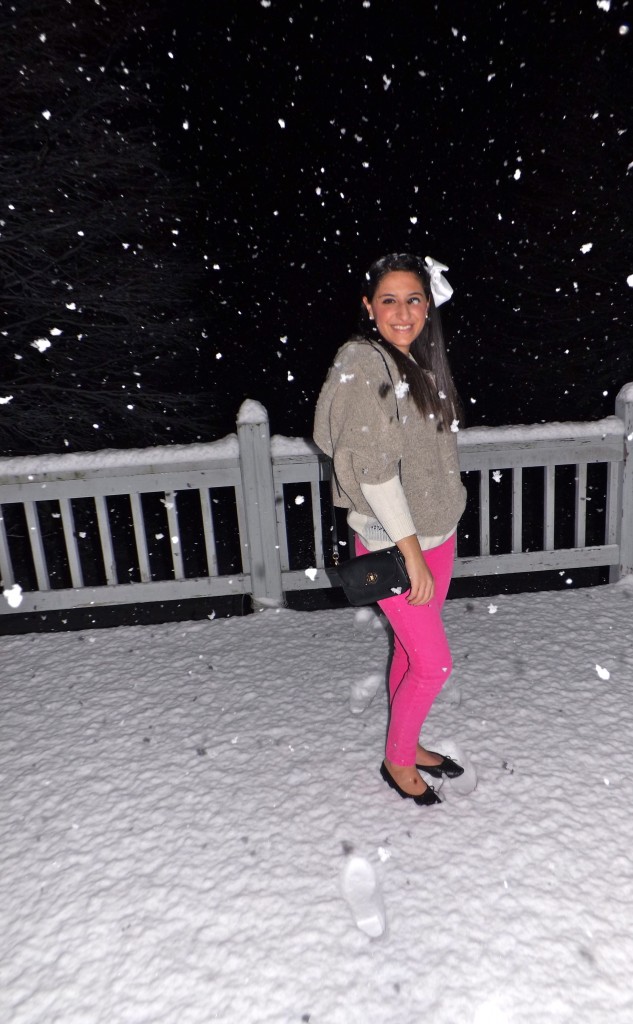 Poncho (Anthropology) Sweater (J.Crew) Cords (J.Crew) Shoes (Chanel)
We were in a Winter Wonderland yesterday, which also means awesome ski conditions! I love being in Vermont because I get to break out some of my best winter ensembles! I have been itching to wear this poncho for almost a year but couldn't find the proper occasion. Of course, a snow storm does the trick!
I love the warmth and the two textures presented. The contrast of the velvet seems against the wool poncho is beautiful. If you are a frequent reader you already know that I don't usually wear neutral colors, but when I do I like to pair them with brights! Like these awesome pink pants! Not everyone would think pink pants for the winter but that is the best part about cords! Cords are a great excuse to wear brights in the Winter! They are also the best alternative to jeans when walking through the village because they are warmer!
When it comes to snow, flats are definitely not ideal but if you are staying inside you can bring a change of shoes! This is why I picked my favorite classic Chanel flats. Completing my classic winter look, add a bow to keep you hair out of your face!