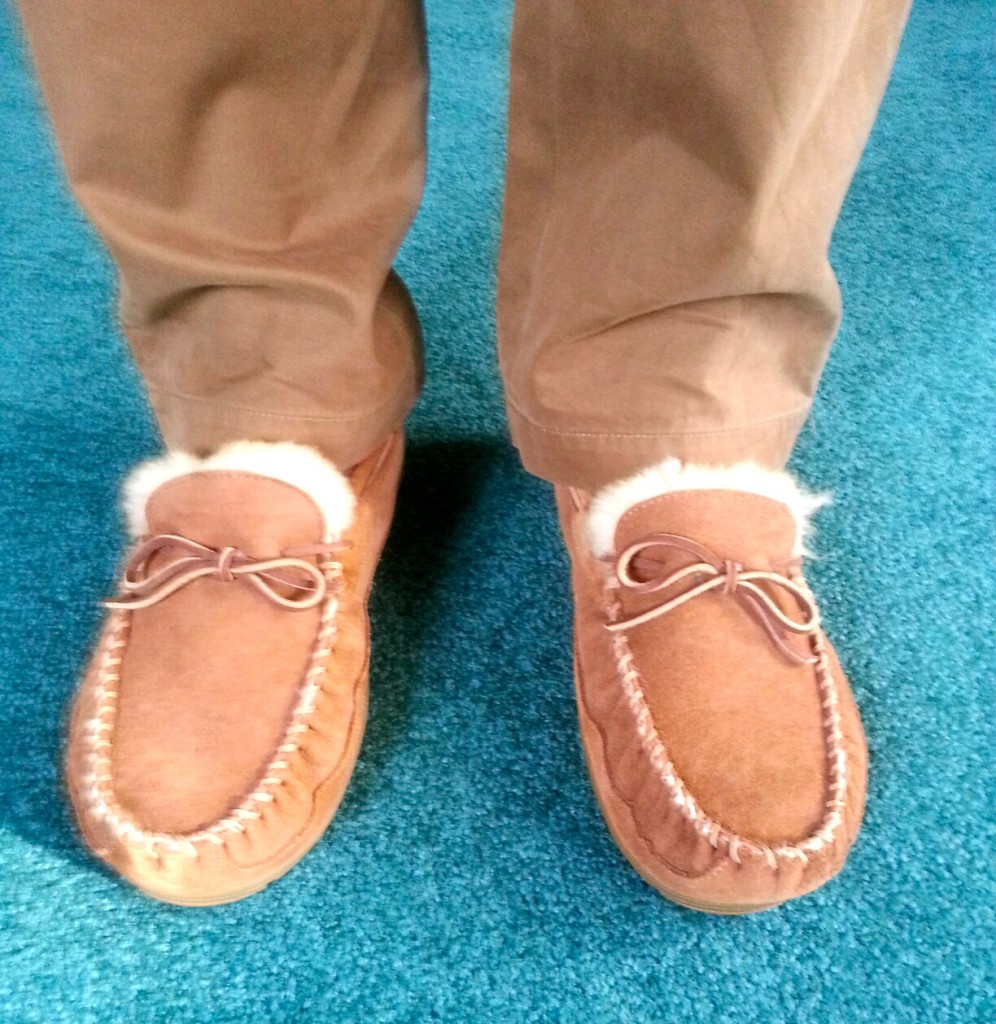 I don't know who invented slippers with fur, but whoever did comes 2nd on my list of people whom I need to meet in the fashion industry (the inventor of yoga pants is #1).
These bad boys from L.L. Bean are my 2nd pair of furry slippers in the past 3 years. My first pair, which were Sperry's, I ended up wearing to class/out to parties and needless to say they got worn out pretty quickly. If you're not on the furry slipper bandwagon yet you are extremely behind.
First off, nothing beats the feeling you get when slipping your feet inside a pair of these. It is literally like you are walking on clouds. They just take your feet to a whole other world. Jesus himself would rather walk on these than on water. I keep telling myself to only wear them inside so I don't ruin them as quickly as I did my Sperry's, but they're so damn comfortable I found myself at the movie theatre lounging with these slippers on. I was even more impressed, when upon walking from my car to the theatre, I found out that even in sub-freezing weather, without socks on, my feet remained as cozy and warm as if they were beside my Christmas Eve fire.
Stop what you're doing, put your lame, not comfy, not furry shoes on and ask yourself what you're doing with your life. Get with the program and slip away into the clouds.
I wish I could remix this, but I can't…