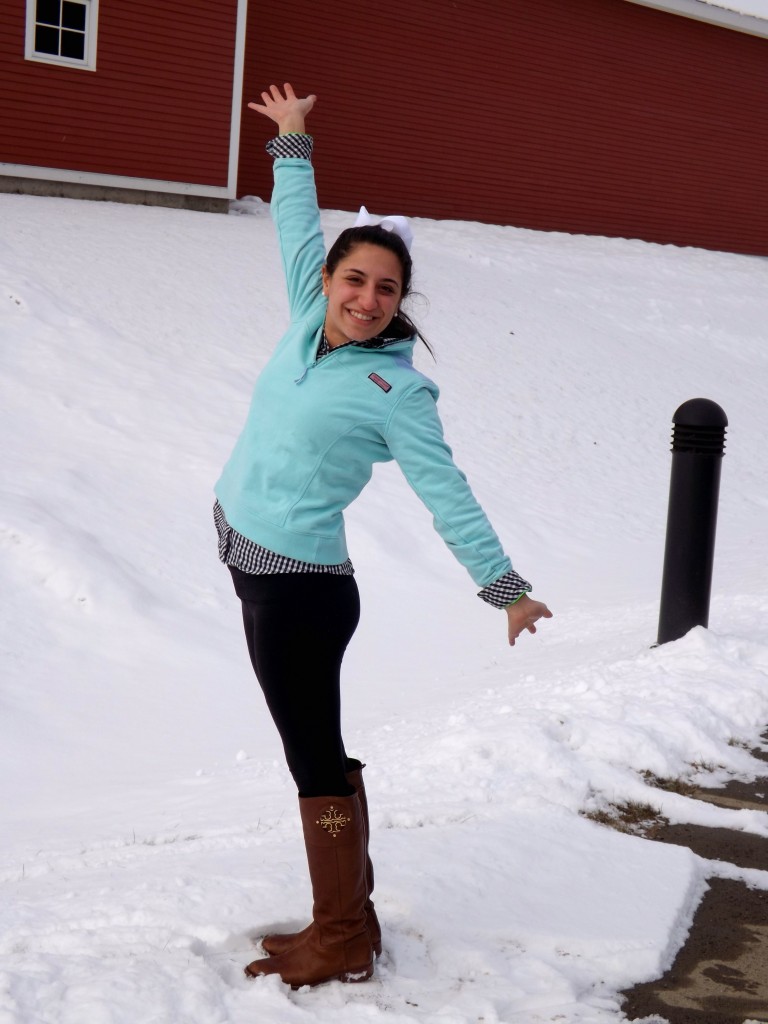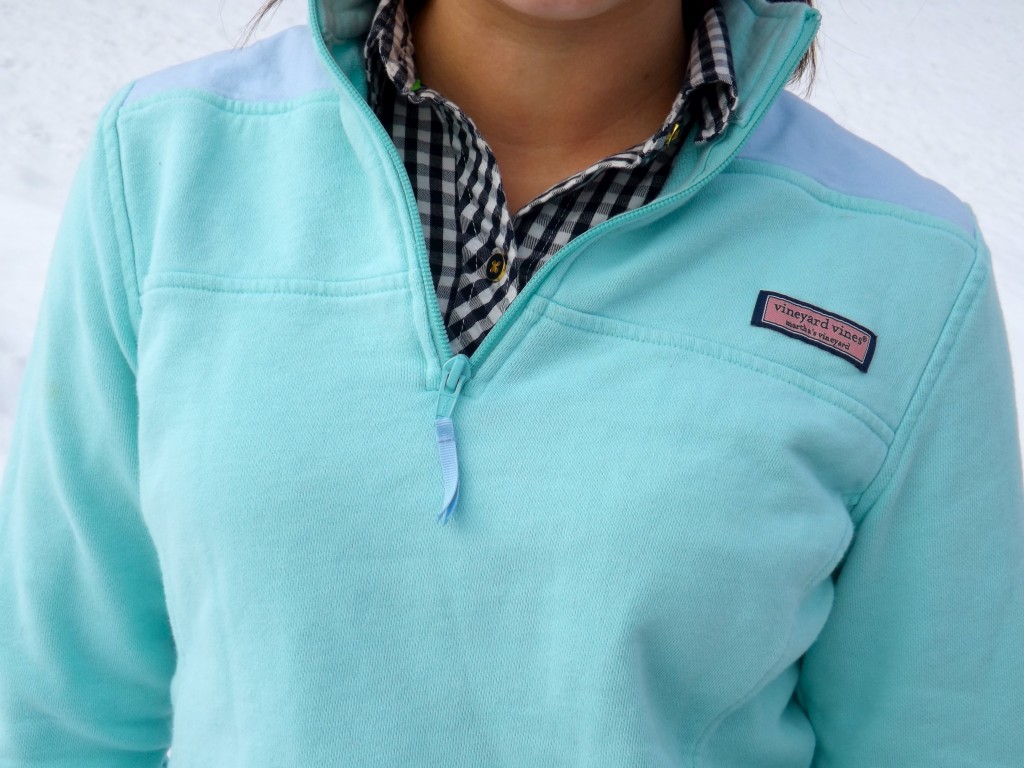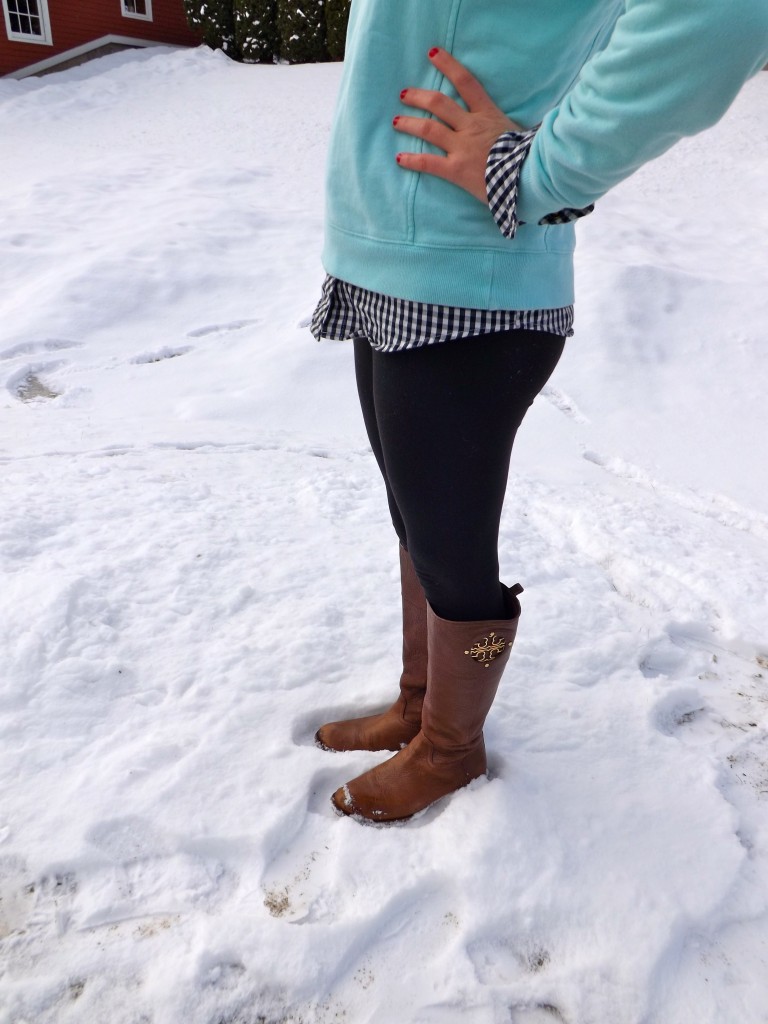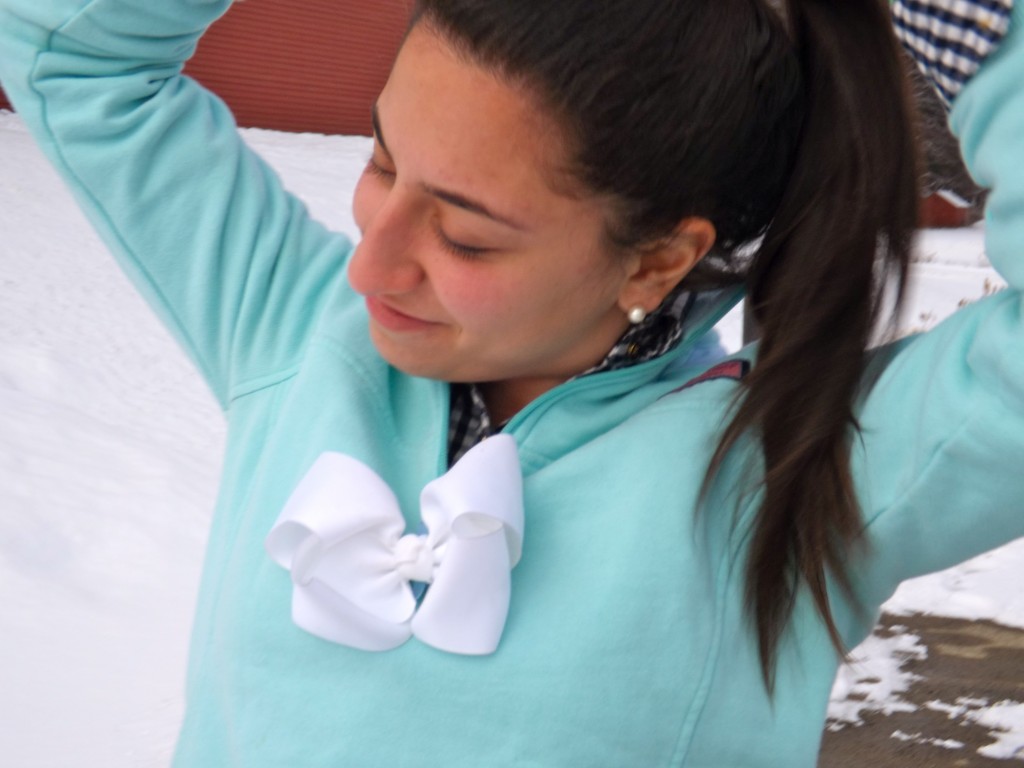 Pullover (Vineyard Vines) Shirt (C.Wonder) Leggings (Lululemon) Boots (Tory Burch)
Road Trips are always an interesting time with my family! Yesterday we took the trip up to Stratton Vermont for the rest of Winter break. We left at 6 am. so we basically rolled out of bed. However, Tiffany and I seemed to whip together some pretty cute and comfy road trip outfits.
When on the road the first priority of course is comfort but that also includes you feeling confident leaving the car and being seen in public. To make sure you are comfortable pick out a cute outfit the night before to make sure you are ready to go for those early morning car rides.
I highly suggest my Shep Shirt from Vineyard Vines. It is fashionable, comfortable, and warm so you don't need to be bothered with bulky coats in the car. Adding this collared shirt underneath added to the warmth and the comfort level when it came to looking presentable. I also love how Tiffany decided to go with a puffer vest. This again eliminates the hassle of a bulky coat and also keeps you warm, especially if you decide to jump out of the car at a few pit stops on the way. My last suggestion is to definitely follow Tiffany's lead with the moccasins! They are so easy to slip on and off in the car but beware of snow when you hit Vermont!!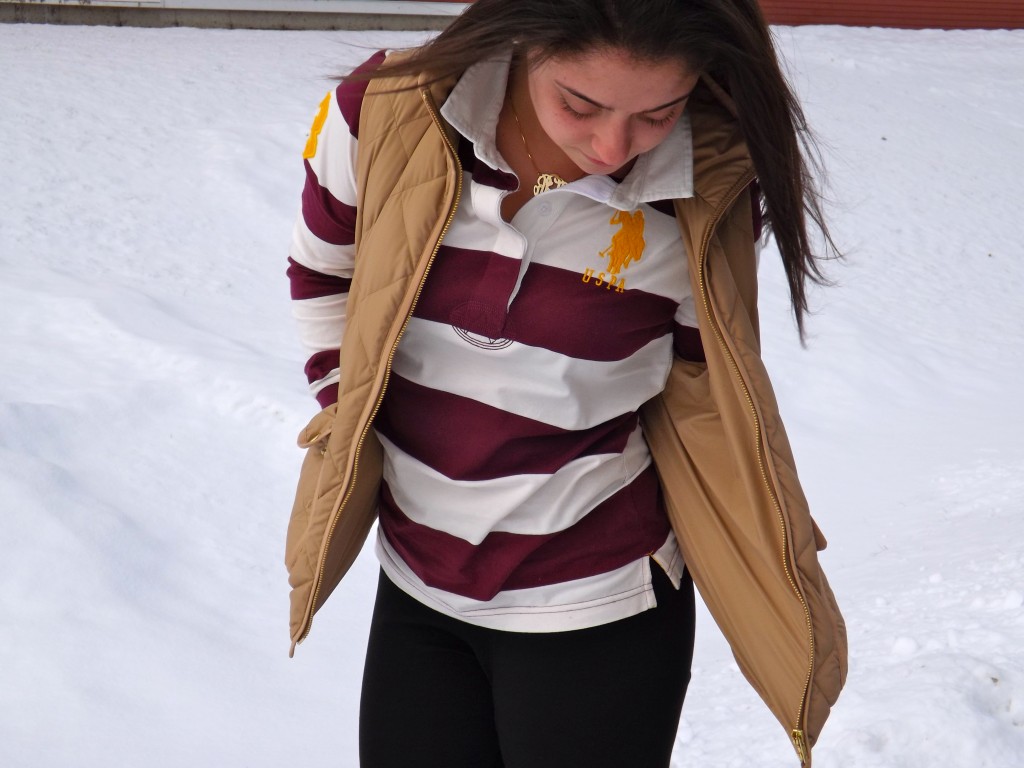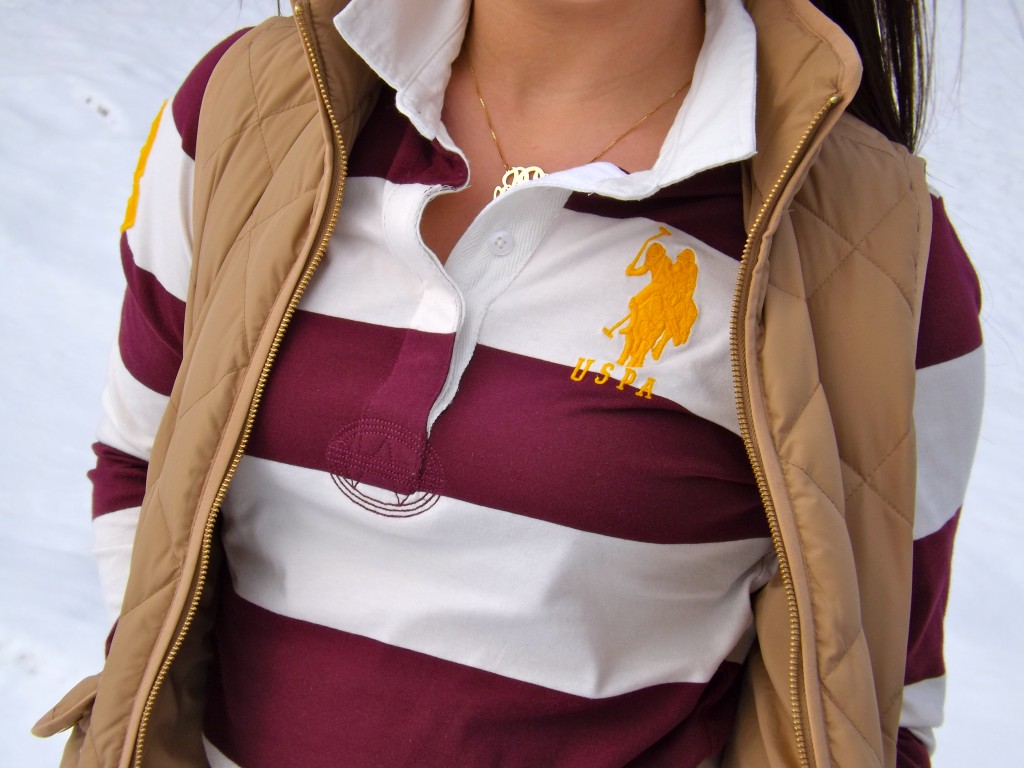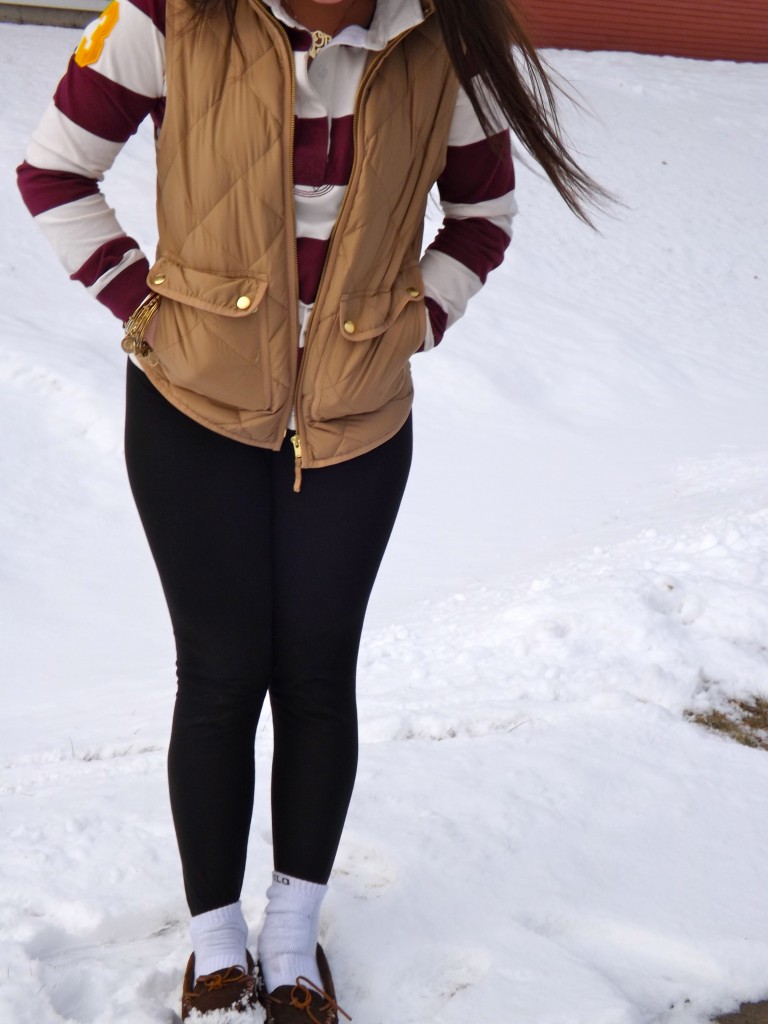 Rugby (Ralph Lauren) Vest (J.Crew) Leggings (H&M) Moccasins (Minnetonka)