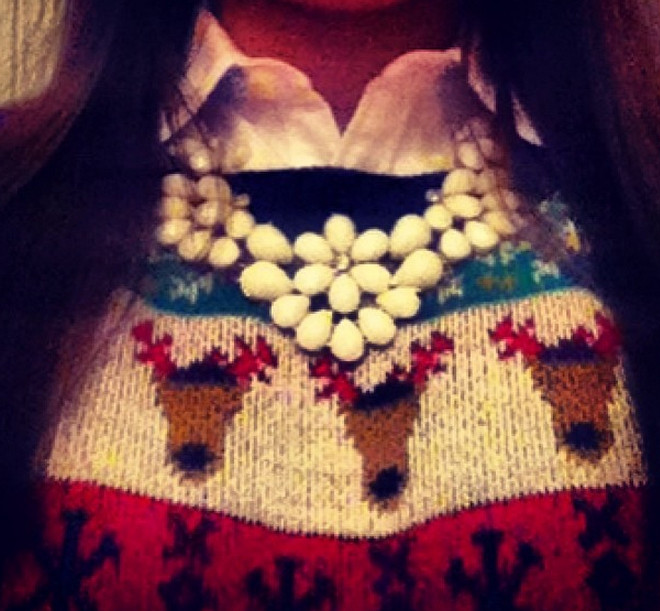 Sweater (ASOS)
Like a true sorority girl, philanthropy is always one of my top priorities! When it comes to philanthropies that are special to my friends and family it is even more important to me! In the past few months my best friend since middle school, Nicole has been fundraising for the Leukemia and Lymphoma society in memory of her mom.
Right before Christmas she threw her own fundraiser for her family and friends to reach her goal of $5,000 and she did! The night was full of catching up with old friends from high school and fun. The party was ugly sweater themed so of course I had to share our style!
She will be continuing fundraising until the end of the month so please donate here!