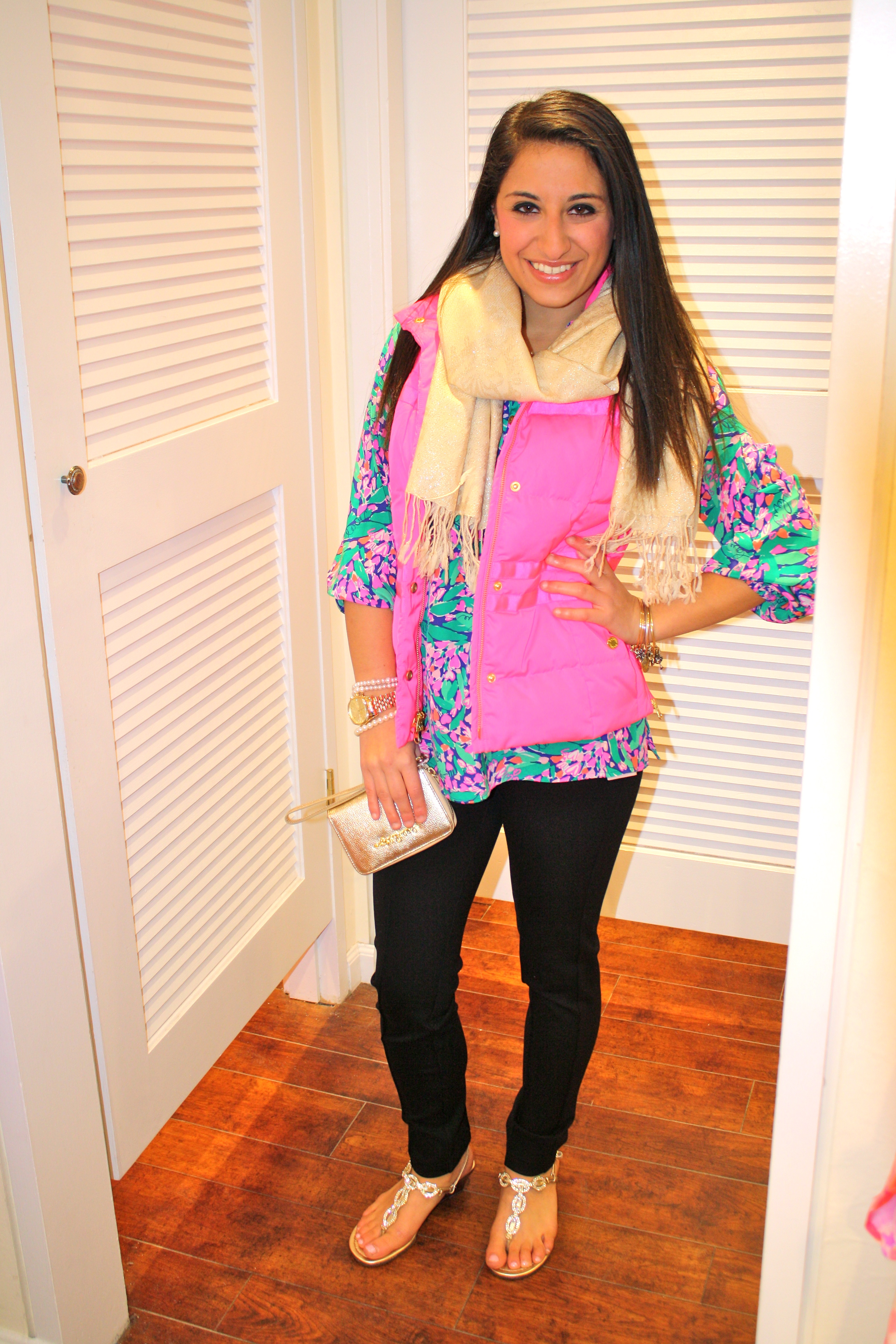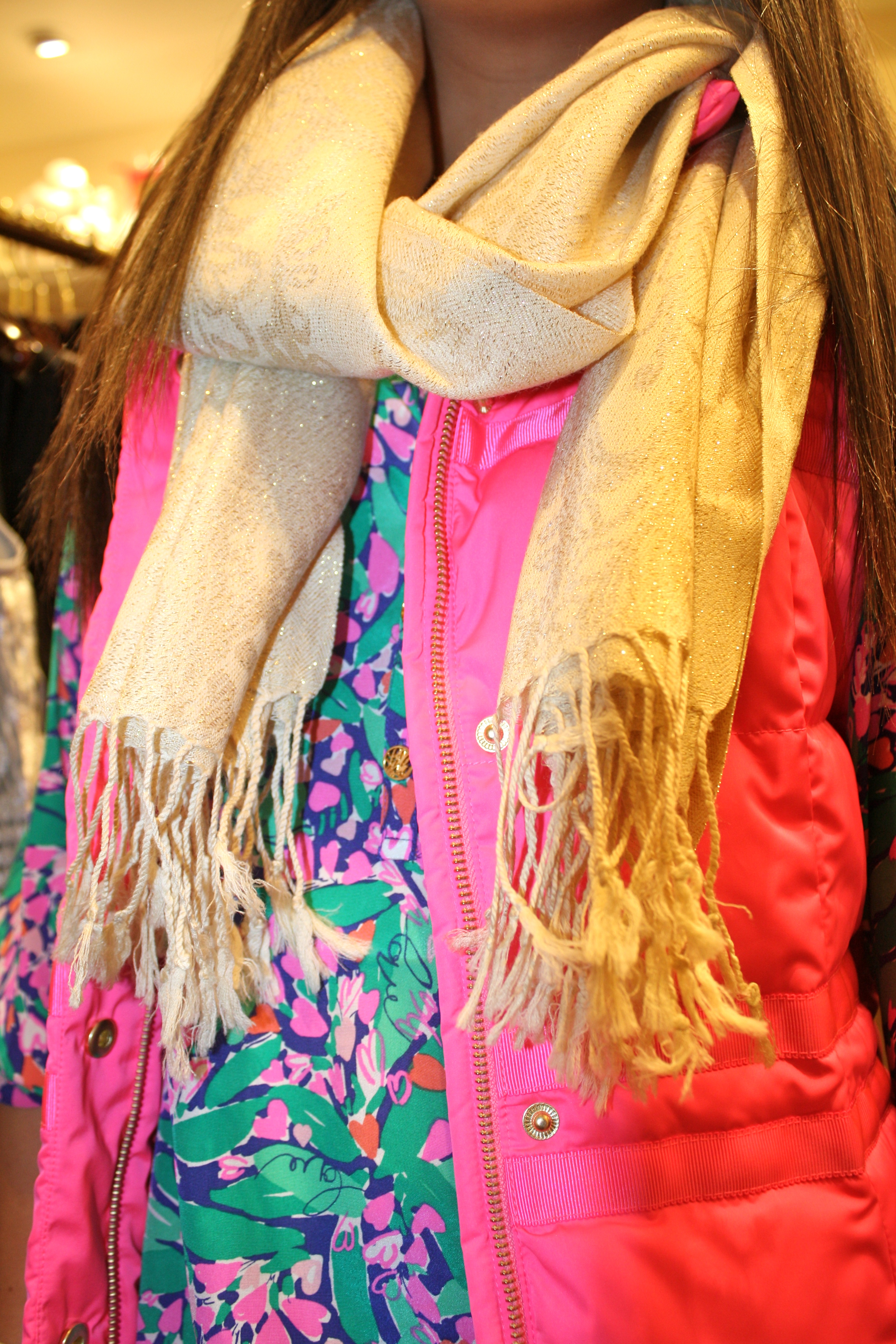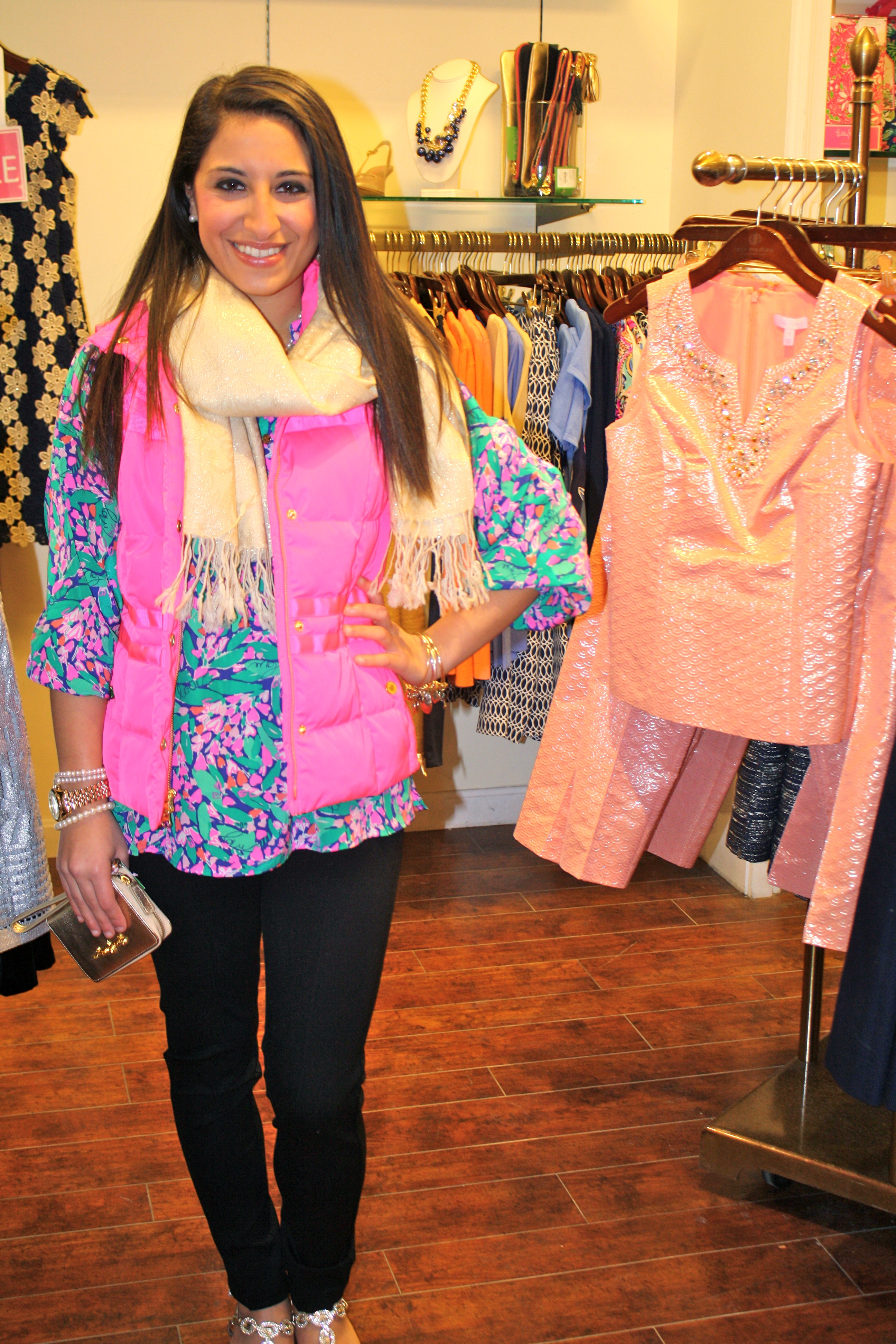 Elsa Top , Kate Puffer Vest, Travel Pant , Cha Ching Wallet, New Port Wedge, Murfee Wrap Watch (Michael Kors), Bangles (Alex and Ani)
Most of the time we think of Summer when we hear Lilly Pulitzer but I think this outfit just proved us all wrong! Don't get me wrong the summer and spring collections are usually my favorite but I think their Resort collection just stole my heart.
First of all, I am always looking for a reason to wear Lilly in the winter and the puffer vest gives us no choice! Also, Boston could use some color so don't be afraid to strut your stuff down comm. ave. in some neon hues! The mixture of both the pink statement vest and the printed blouse under-neath gives off the essence of confidence, and what more could a Lilly girl want??
The Elsa top is a Lilly staple and I definitely have one too many of these in my closet! Each collection we are surprised with a new color or print. I love wearing them with a pair of leggings and boots! Perfect for class or even a night out if you dress it up with some heels.
I paired some gold accessories with this outfit because not only am I obsessing over gold lately but also to match the buttons on the puffer vest. This gold scarf is the perfect go-to scarf for the holiday season. If you have a boring outfit throw a bit of glitter into the mix. It will also keep you warm!!
This Cha Ching Wallet is a must-have for the college prepster! You could always use a small bag that can carry your phone and a few dollars for a night out on the town.
Are you falling for In The Pink yet?! I know I am. If you want to win a Lilly Surprise click here!
Stay tuned for more of my favorites from In The Pink!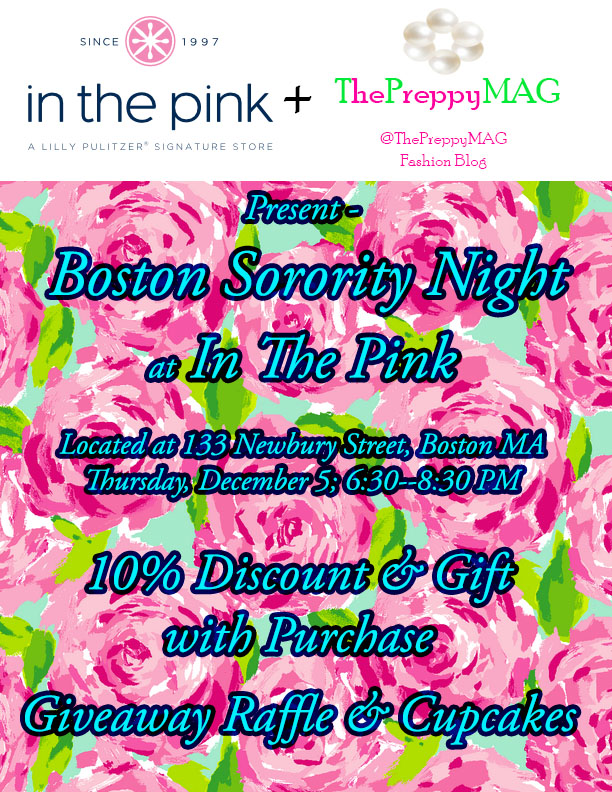 RSVP to thepreppymag@gmail.com