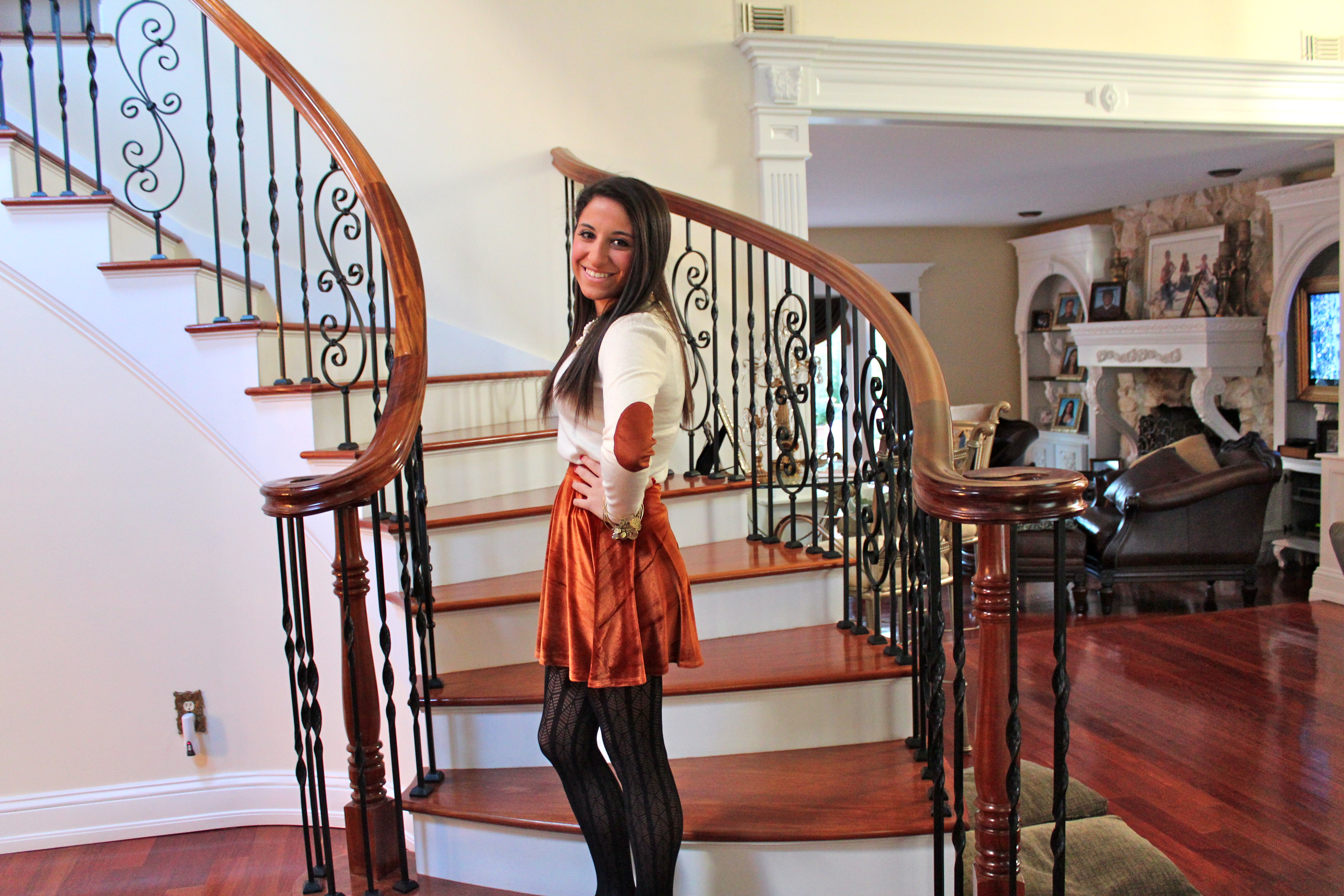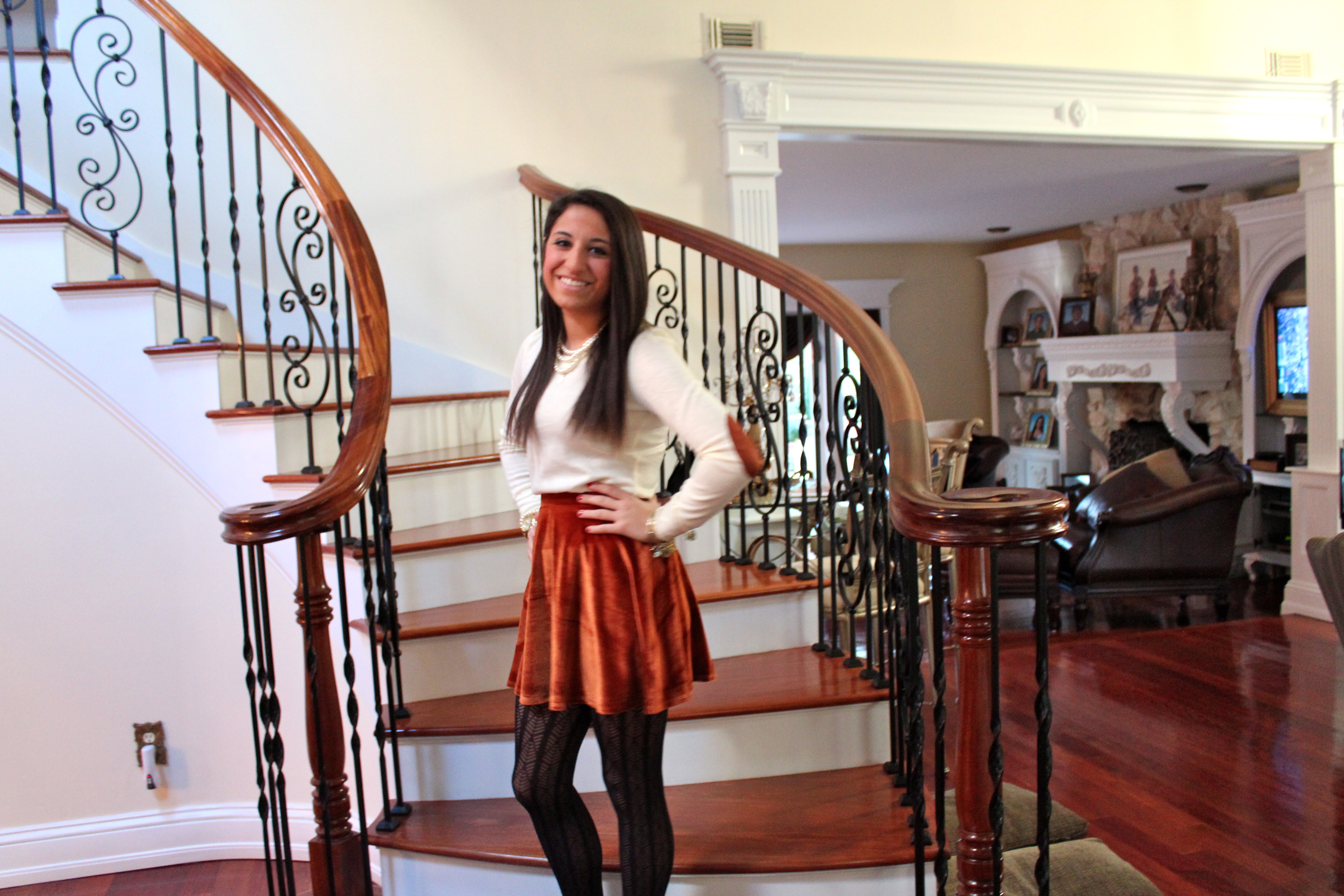 Top (ASOS) Skirt (ASOS) Tights (Cynthia Rowley) Shoes (Steve Madden) Watch (Michael Kors) Bangles (Alex and Ani)
I hope all my Prepsters had a fabulous Thanksgiving! I always love Thanksgiving because it is last time to let your Fall style shine before we transition to Winter! As you can see I took full advantage of this with my fall hues!
This outfit is almost entirely brought to you by ASOS! As always I am an ASOS lover and I have been hitting it up more frequently for some holiday shopping! I love how perfectly this outfit fell into place. The combination of the velvet skirt and the most comfortable knit sweater, with some fab elbow pads made this outfit an unforgettable one!
Like always, my simple and sweet style needed a little more and this is why I added a pair of textured tights. It may be the dancer in me, but I always love slipping on a pair of tights with a skirt or dress. Adding a pair of  textured tights will always be the conversation piece of your outfit.
It is also important to stay comfortable for Thanksgiving and other holidays that are on the way. This outfit was comparable to wearing my pajamas and after my turkey dinner I could not be more thankful for that. Being in an uncomfortable outfit can ruin your holiday so don't let this happen! Make sure you think out your outfits ahead of time, this will alleviate stress, help you be comfortable and more confident heading into stressful holiday dinners!