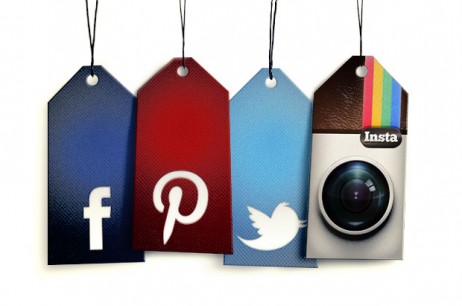 If you know me, you know that I am social media obsessed. Not because I like flaunting my favorite outfits or because I think anon accounts are hilarious but because I am legitimately amazed by the power social media holds in our society. Social media gives society news before reporters or politicians know news, social media sets trends regardless of how ridiculous they may be, and social media can start a worldwide movement in the matter of seconds.
In honor of my social media obsession I have compiled a list of my favorite brands and accounts!
1. Lilly Pulitzer: I may be biased because this is my all time favorite brand but their social media presence is unlike any other brand. Not only are the responsive and personable on their Facebook, Twitter and Instagram they go out of their way to interact with their friends and followers. Two weeks ago for Lilly Pulitzer's birthday they had a Instagram photo contest using quotes by Lilly Pulitzer and the hashtag #lillysays. The winners were posted on their Pinterest Board. You better believe I checked out those pins each night before I went to bed!!
But wait, theres more! Lilly is constantly posting contests and polls to interact with their followers. Whether it is a "like," a "share," or "follow" to determine the next planner print or a e-mail about a college road trip they do everything to reach their audiences.
The best thing about Lilly Pulitzer's social media is that to me it is not about promotion (although that is an extra plus). It is truly about the Lilly lifestyle and getting to know their customers!
Oh, and did I mention their adorable 5X5 print studio?!?!

2. Vineyard Vines: Another one of my favorites! My favorite thing about their social media platforms is their "behind the scenes" aspect. Whether it is sneak peak at the new Spring collection or a photo of the office I love seeing the corporate culture. For a girl who dreams of working in one of those offices one day it gives me a little something to look forward to. I also love how the photos they post always seem completely perfect and iconic. Whether it be on the beach or on the ski slopes it shows the essence of vacationing and somewhere that I would rather be. This is great because it shows the truth behind the brand's motto, "everyday should feel this good."
I admire Vineyard Vine's ability to have promotional content and make it seem genuine and human. Unlike most brands the promotion is not in your face and annoying  or in some cases they seem so perfect that it is obvious that it is staged. Vineyard Vines does the exact opposite! So as a public relations student I take notes on how I can do this in the future!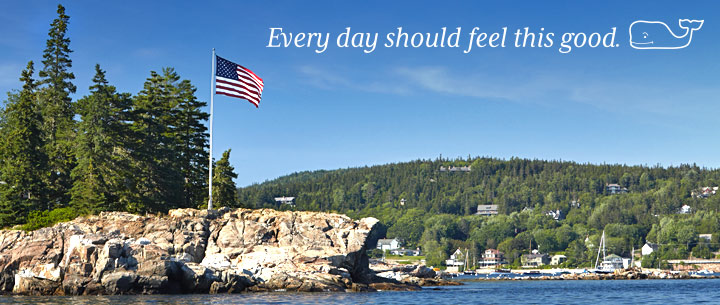 3. ASOS: I love ASOS because their social media platforms is not all ASOS all the time! The accounts switch back and forth from product promotion to comedic phrases to celebrity gossip. ASOS stays true to their brand, they are a hip and trendy brand that stays up to date with everything popular. I love that the styles that they show on their Instagram account shows multiple style tastes. You will have a classic, edgy, and hipster style all in one post so everyone is pleased!
They also remind their followers about discounts and promotions going on online. I know this is really helpful for me because sometimes I automatically delete marketing e-mails but if I see something on my Twitter feed I will go directly to my computer or may even login on my phone!

4. Marley Lilly: Two words, FLASH SALE!!! When I am not drooling over everything that Marley Lilly has to offer I am perusing my Instagram news feed and when I see those words FLASH SALE I jump to my computer to get a good deal. I love how real Marley Lilly's posts always look. They never look computer generated they are always real people loving their Marley products. From a customers prospective, that is all we want to see. We want to see what we are buying and if it useful, especially with online vendors like Marley Lilly.
Marley Lilly is another brand that interacts with their followers whether it be Retweeting or Regramming posts of their products. I don't know if it is the public relations in me but I see this as a branding technique. The are a company that personalizes just about everything, they must be personable in their social media!

5. Dunkin' Donuts: Firstly, who doesn't love Dunkin'? The social media accounts of Dunkin' are so genuine and perfectly resemble their American branding. They are always spot on on how I am feeling which always makes me notice them on my newsfeed. Whether it be a lazy sunday or a stressful Monday Dunkin' always seems to understand and say the right things. Dunkin' strikes a balance between promotional posts and fun, human-like posts.
Throughout all of their posts I notice the simplicity. Compared to other coffee companies this simplicity stands out but this resembles the Dunkin' customer who wants their simply delicious and convenient coffee.
I am currently loving their "Fan of the Week" campaign on Facebook where they feature fans in their cover photo. It may be because I am social media obsessed but I would die of happiness if that was me! I also love how unique and fun their fans photos are!