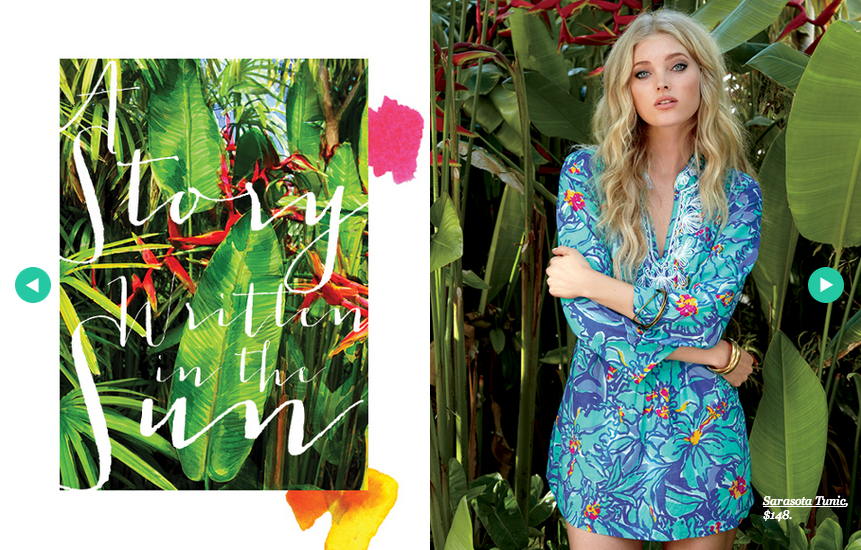 Lilly Pulitzer's Resort collection is finally in stores just in time for my birthday! (friends, take note.) This not only gives me more Lilly options to add to my closet but it also gets me super excited to start planning Spring Break 2014! Obviously the best place to wear your Lilly Resort purchases for the college-aged prepster.
The Resort collection also reminds me of winter breaks well spent in Lilly's birthplace, Palm Beach. Growing up my family would frequently visit Palm Beach and this resort collection just screams a week at the Breakers! (I think I need to plan a trip back to visit the new Lilly store added a few years ago!)
If you don't plan on going on Spring Break do not fret, there are plenty of pieces in the Resort collection that you can work into your winter wardrobes. If you ask me, winter is never an excuse to dull down your closet so use this as an opportunity to pair bright hues with your winter pieces.
Here are a few of my favorite looks from the Resort collection!!
PRINT: Sway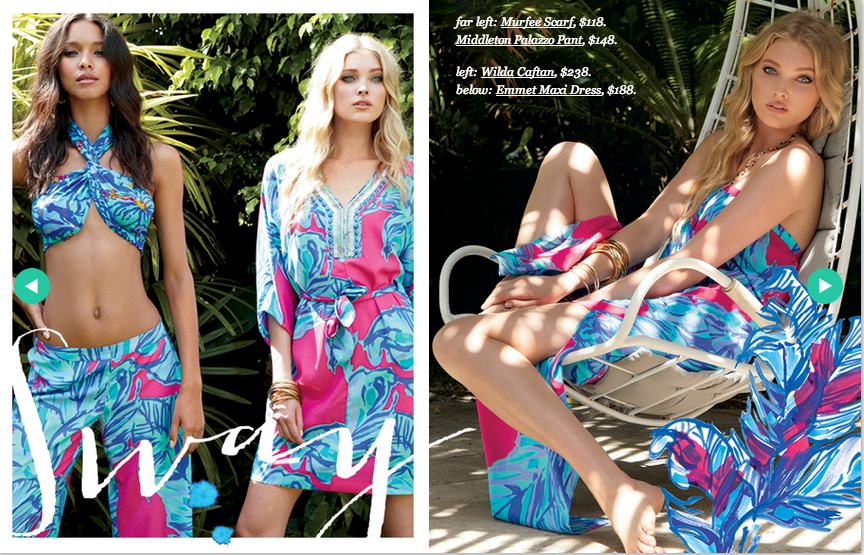 I love how different this bikini top is! I also love how each print comes in multiple dress types so as a shopper you can find which is best for you.
PRINT: Multi Feelin' Groovy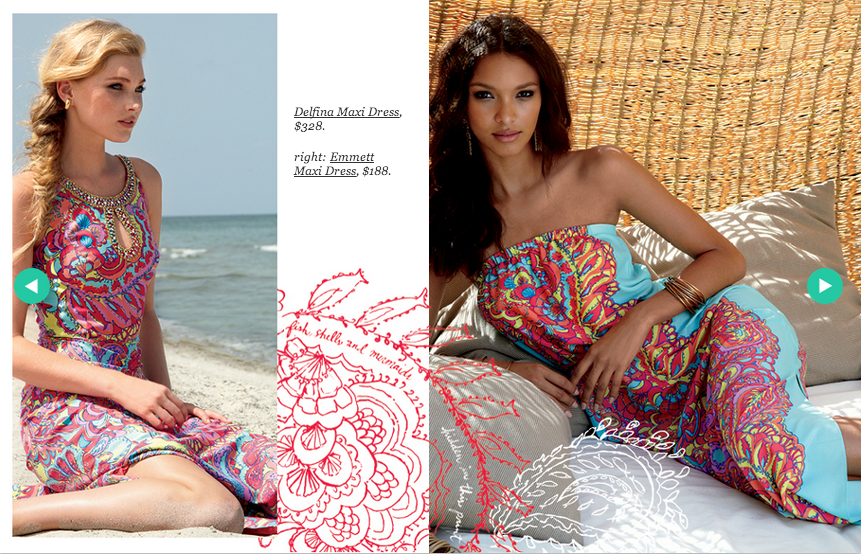 The intricate beading on this dress makes it easily transitioned from a sundress to a evening cocktail dress.
PRINT: Watermelon Carolina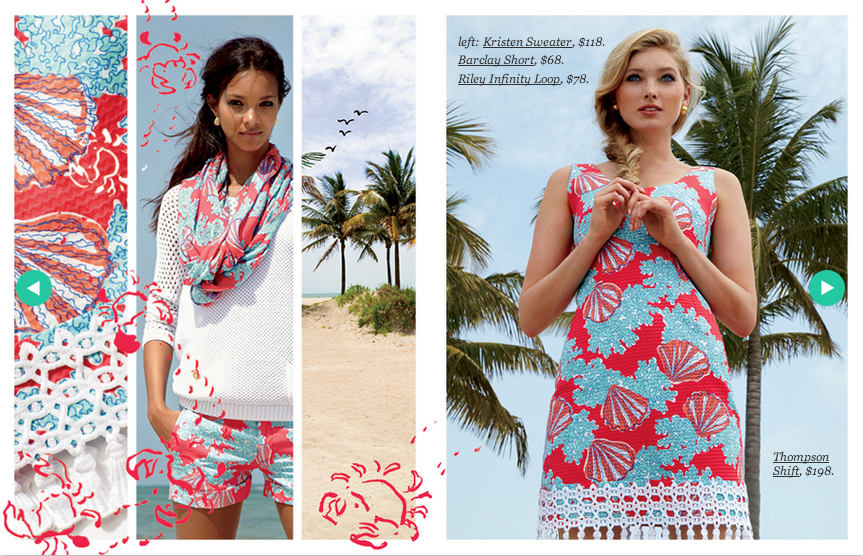 This print is definitely my favorite so far! You can always win me over with a extra detail at the hemline. The classic bring hues of Palm Beach will always steal my heart.
PRINT: I Heard You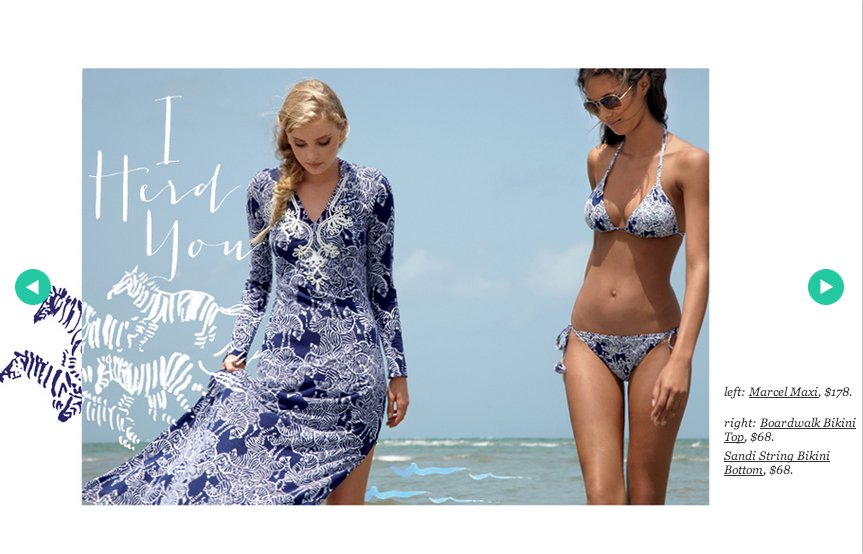 Navy is a must have when beach-bound. The classic Navy-White combo is perfect for days spent at sea. I also own multipe Boardwalk Bikini Top's and Sandi String Bikini Bottoms in different prints, they are your ultimate go-to bikini!
PRINT: Escape Artist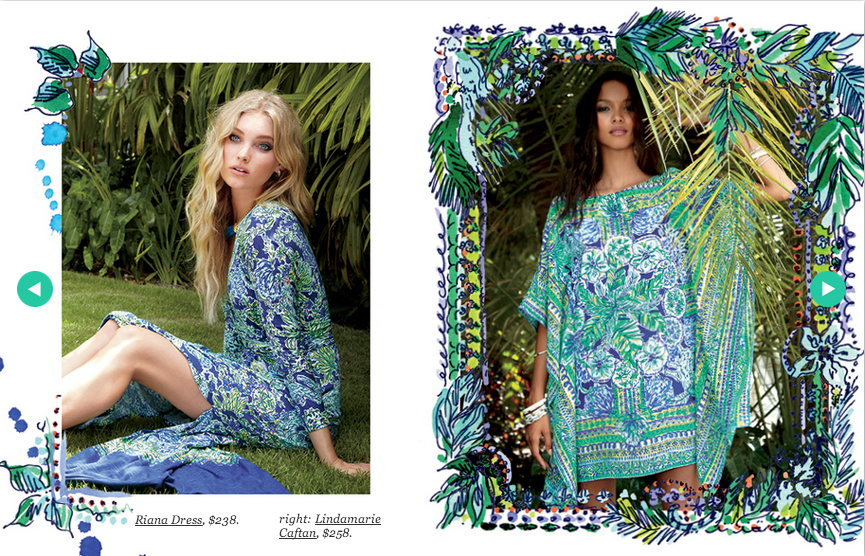 I am OBSESSING over this print. There is a certain royalty that is given off by the navy and green especially in the Lindamarie Caftan. I cannot wait to get my hands on one of these!
Happy Shopping!