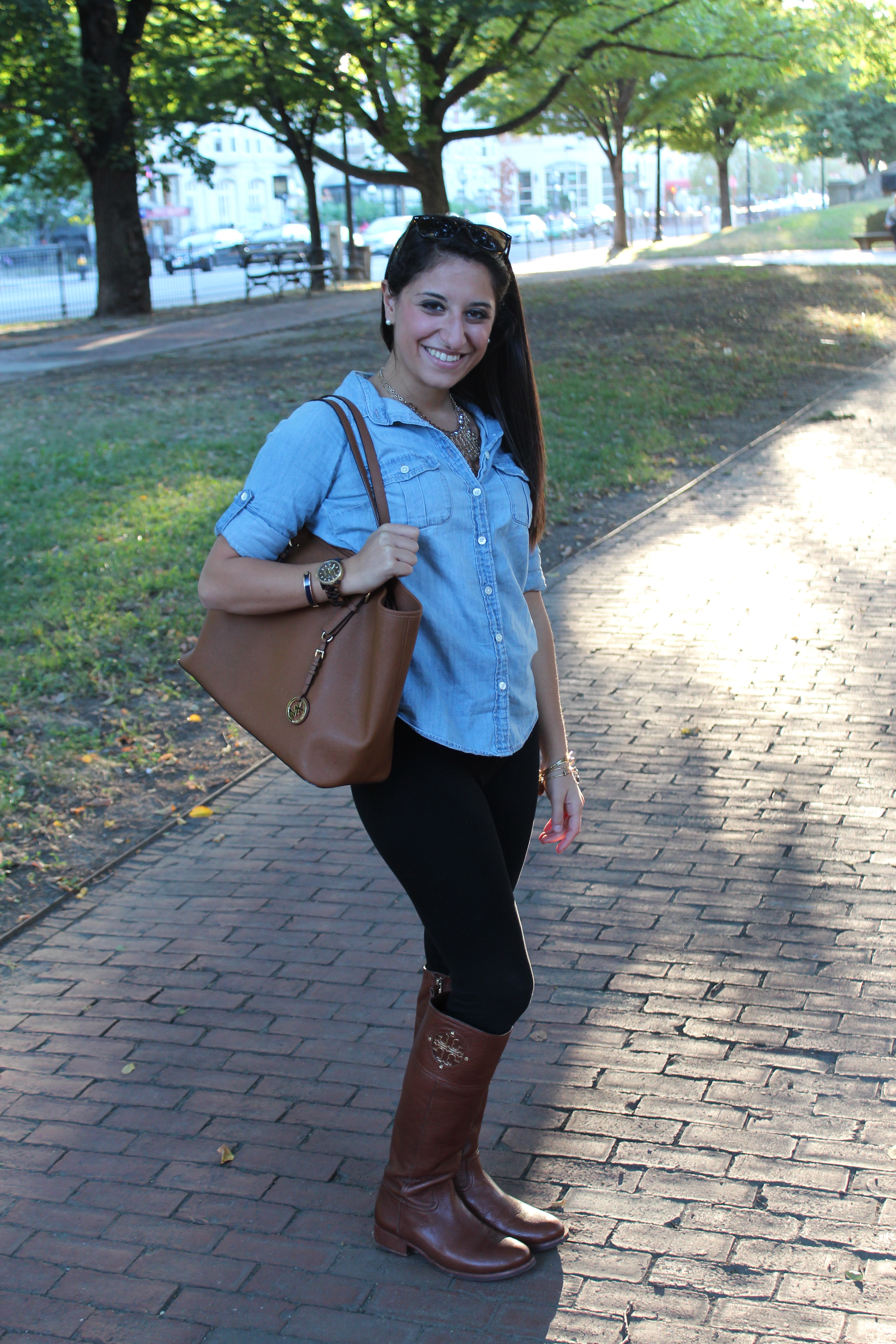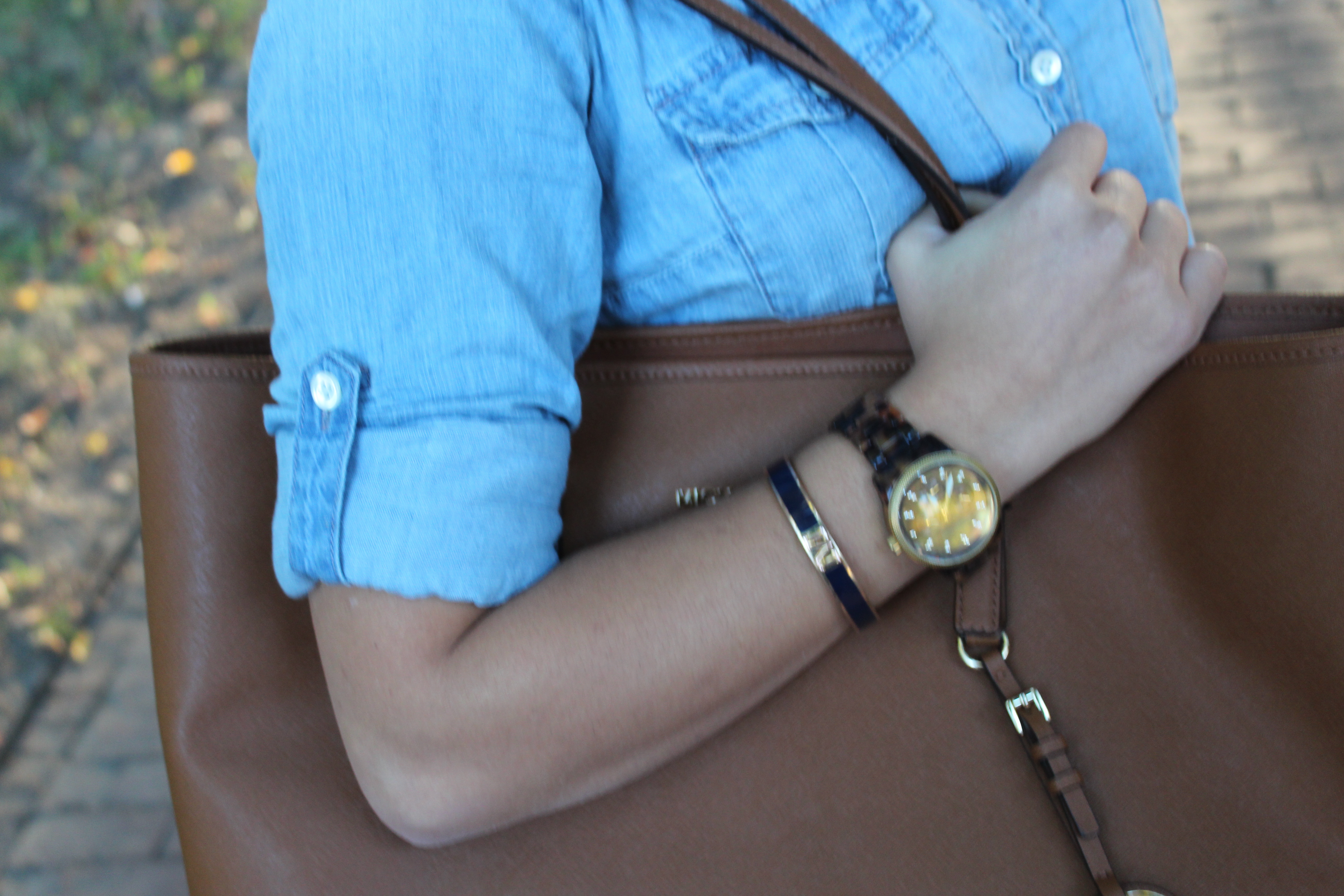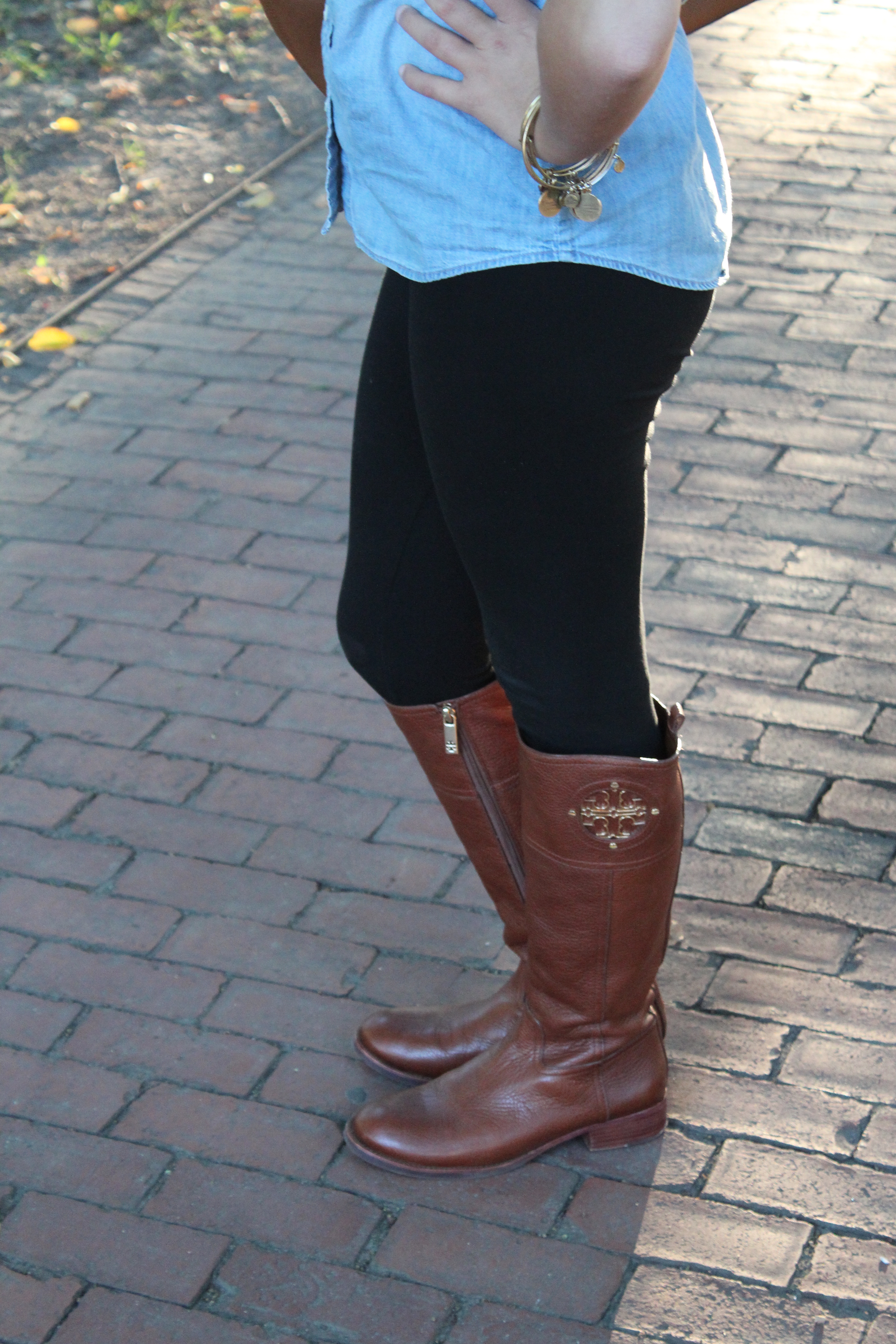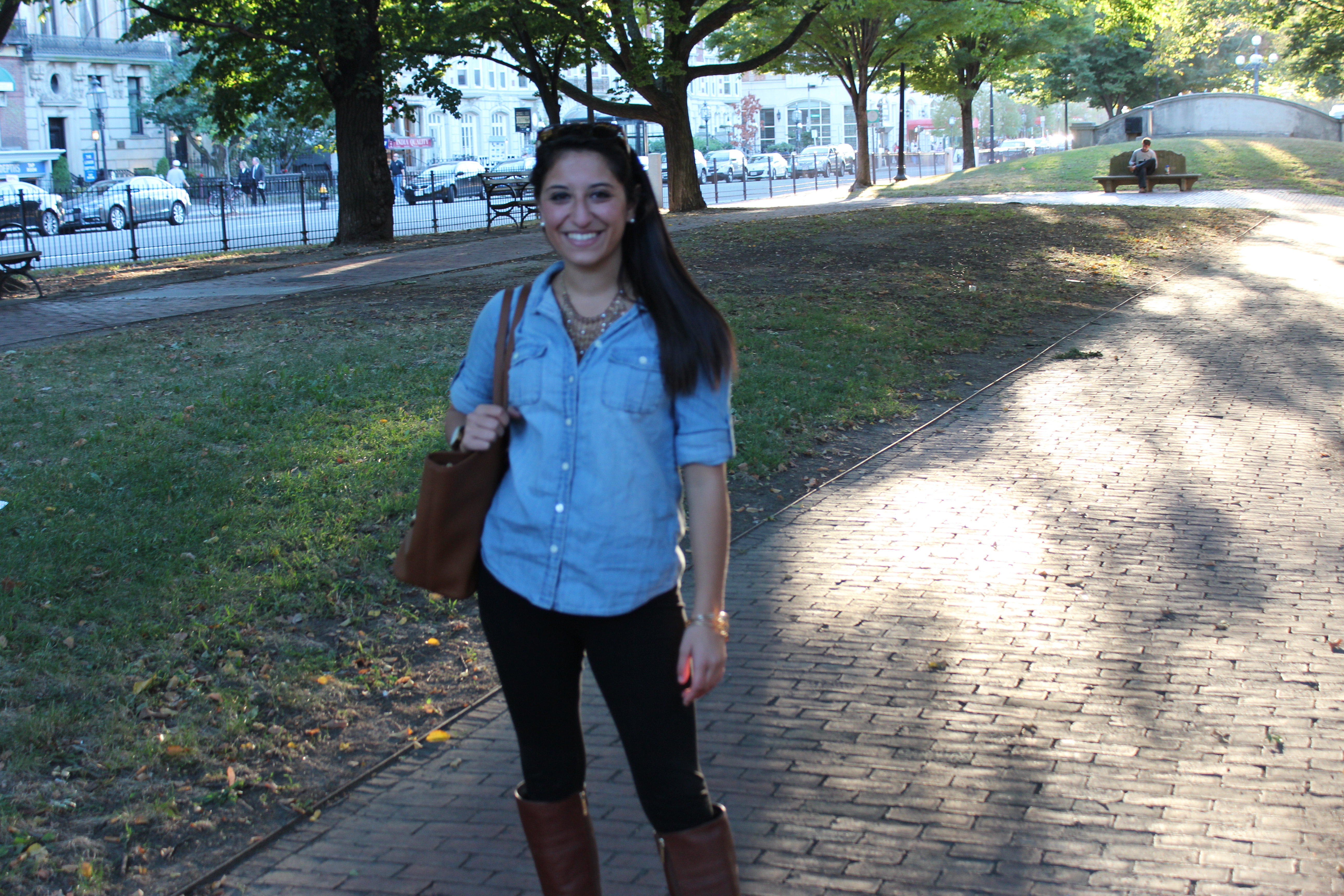 Top (J.Crew), Leggings (Forever 21), Boots (Tory Burch), Bag (Michael Kors), Bangles (Alex and Ani), Watch (Michael Kors), Bracelet (C.Wonder), Sunnies (Ray-Ban)
It is finally Fall in Boston and for a college prepster like myself that means it is pumpkin spice latte season, philanthropy event season, midterm season, and most importantly legging season! You can call my lazy but I say leggings are the best way to go if you like to stay comfortable in class while staying fashionable!
I am totally FALLing for this classic look because not only is it comfortable but it is put-together and coordinated. The only thing you need is a Chambray shirt, the rest are basic necessities you definitely have lying around your closet. It is only Fall for a few months so use this opportunity to take advantage of your neutral brown tones. I am in love with my new Tory Burch riding boots. They are comfortable and can dress-up any outfit!
Accessories are key with this outfit. You don't want to give off the impression that you slacked in choosing your outfit in the morning so even though this is an easy "go-to" outfit it is important to pair it with a statement necklace and gold tones throughout. My alex and ani bangles were a good choice because they match the gold in my boots and my bag and they also are an easy way to spice up any outfit. They are a simple and easy way to wear a lot.
Lastly, these photos are taken in one of my favorite spots in Boston! Fall is Boston's best season so use this beautiful weather to get out,  explore and find your favorite little nook!
P.S. Who wan't so to help me complete this Fall To-Do List from Glitter Guide?!