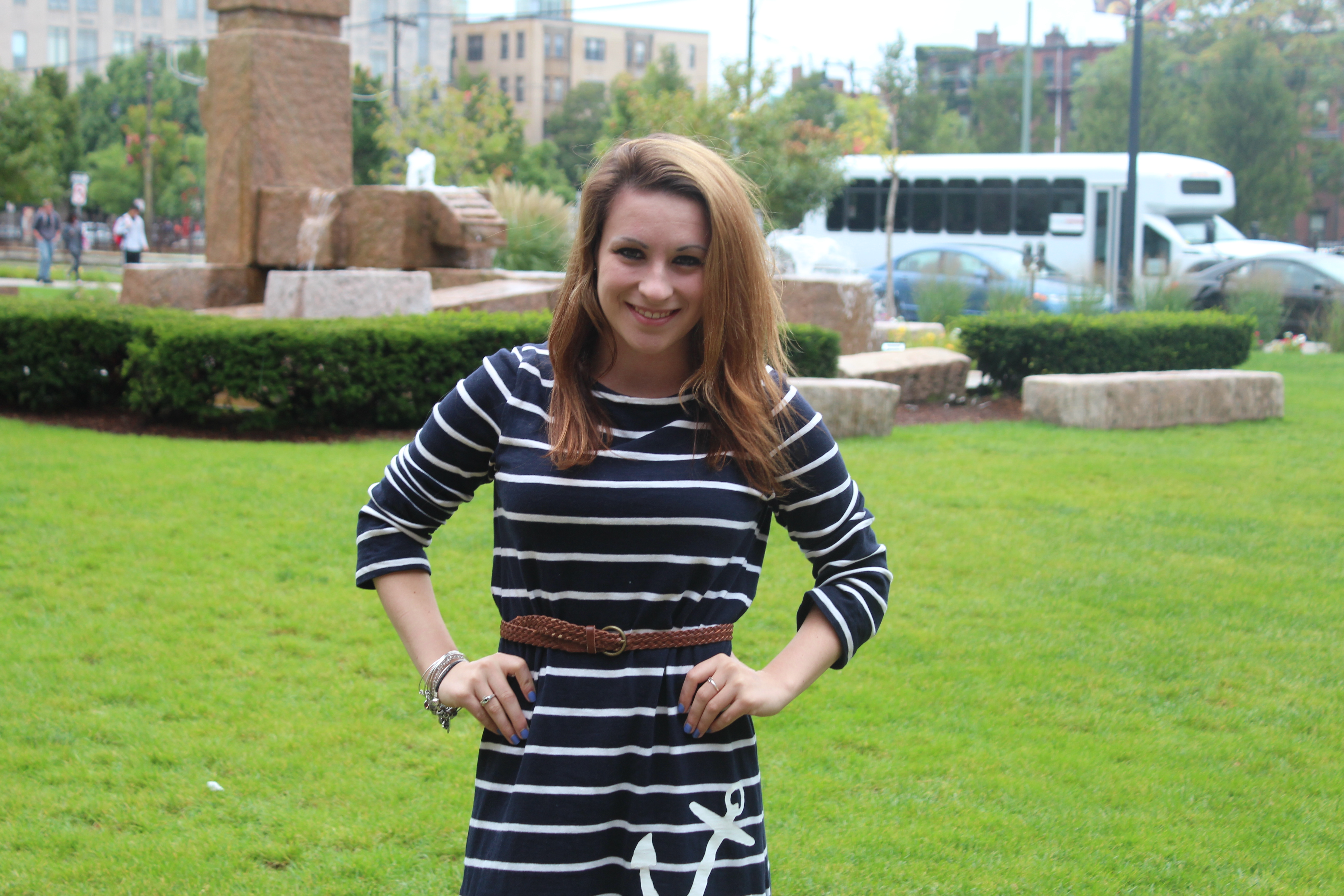 Belts have been a part of accessory history for pretty much forever but Fashionistas like the one featured are now using them in a totally fabulous way. They are no longer for the pure utility of the accessory to keep your pants from falling down. In this day and age, you can find various reasons a Fashionista may add a belt to her ensemble. Here are a few occasions when I belt it!
The most common reason I belt a dress is to define my waist. There are so many adorable shift-like dresses out there today that it is hard to say no. However, those shifts don't work for every body type. If you belt the dress it will help those trendy shifts flatter your best assets. For example, I am in love with Lilly Pulitzer Cassie dresses. They come in multiple prints and colors so they are pretty much irresistible. However, even though I have seen them look stunning on most, they seem to resemble a garbage bag on me. Adding a belt not only defines my waist but makes me more confident when wearing this style dress.
Another reason I choose to wear a belt is because belt loops look ridiculous otherwise. Rule of thumb is if you can see your belt loops wear a belt. If you choose to wear a pair of jeans or shorts with a shirt tucked in please wear a belt. If you ask me the belt loops look so lonely when empty. Also, adding a belt shows that you put effort into your ensemble that day. In these occasions I love the J.Crew skinny belts. It is always good to have a gold metallic skinny belt in your closet; it goes with everything and the perfect way to spice up jeans and a T-shirt.
The last reason I belt it is because sometimes the outfit just calls for it. There are plenty of dresses in my closet that just look better with a belt wrapped around me. If you wear a plain and simple dress a belt is an extra accessory you can throw on to make your outfit stand out!
Finding the right belt for each occasion can be hard but luckily there are so many to choose from. If you are a down-to-earth hipster you may choose a braided leather belt or a ribbon you could tie through your belt loops. If you are a prim and proper prep you may choose a skinny belt or aprinted canvas belt from Vineyard Vines.
Spotted: Belts are not only rocking out on college campuses. Versace's spring collection styled belts on dresses, shorts and pants for every Fashionista's taste.