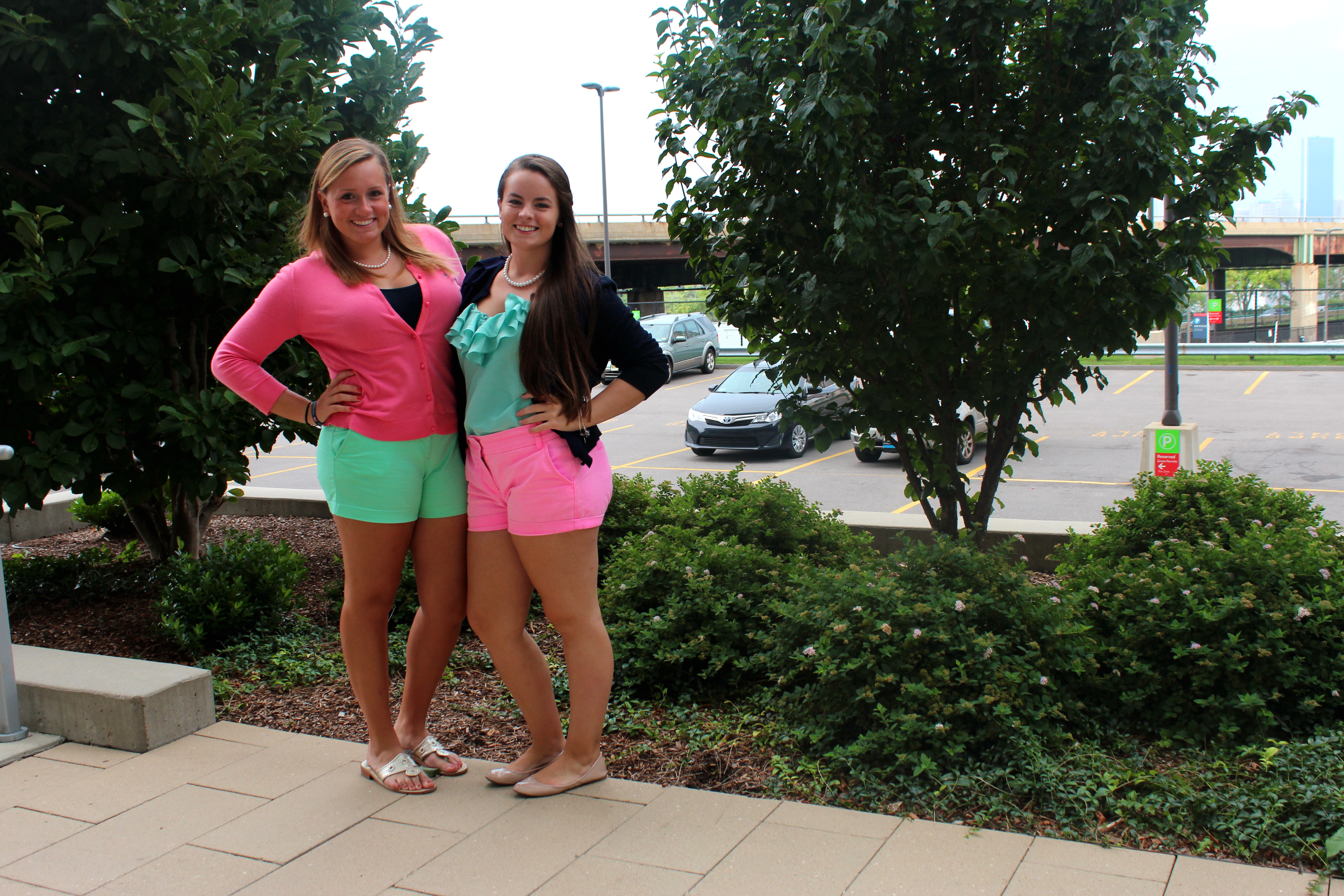 This is obviously a trick question because they both look PERFECT!
Have you ever walked out of your dorm room and you are wearing the exact same outfit as you roomie?? It happens to my roommate Coleen and I all the time and it looks like it happened to Elizabeth and Raychel as well!
Both Elizabeth and Raychel are flawlessly rocking the pink, sea-foam and navy combo that I am definitely going to steal! Here are some quick tips from their style!
1. Pair brights with brights 
At first you wouldn't pair these two colors together, you may feel more safe pairing them with a neutral color but when you pair brights with brights you not only radiate confidence but you can take advantage of all those end of summer sale purchases you made!
2. A hint of navy
Having a darker hue to accent your ensemble not only makes it appropriate for the summer-fall transition but it makes your outfit a bit more understated if you were self conscious about your bright combo.
3. Neutral Shoes
At the beginning of any school year I always find myself buying myself a new pair of my favorite neutral shoes whether it be a pair of Jacks or ballet flats. These will be your go-to shoes all year long just because they go with everything.
4. The Pearls
If it wasn't already obvious they are Sigma Kappas so they wear their pearls with class!
Looking to steal their look?! Check out Vineyard Vines, J.Crew, or Gap!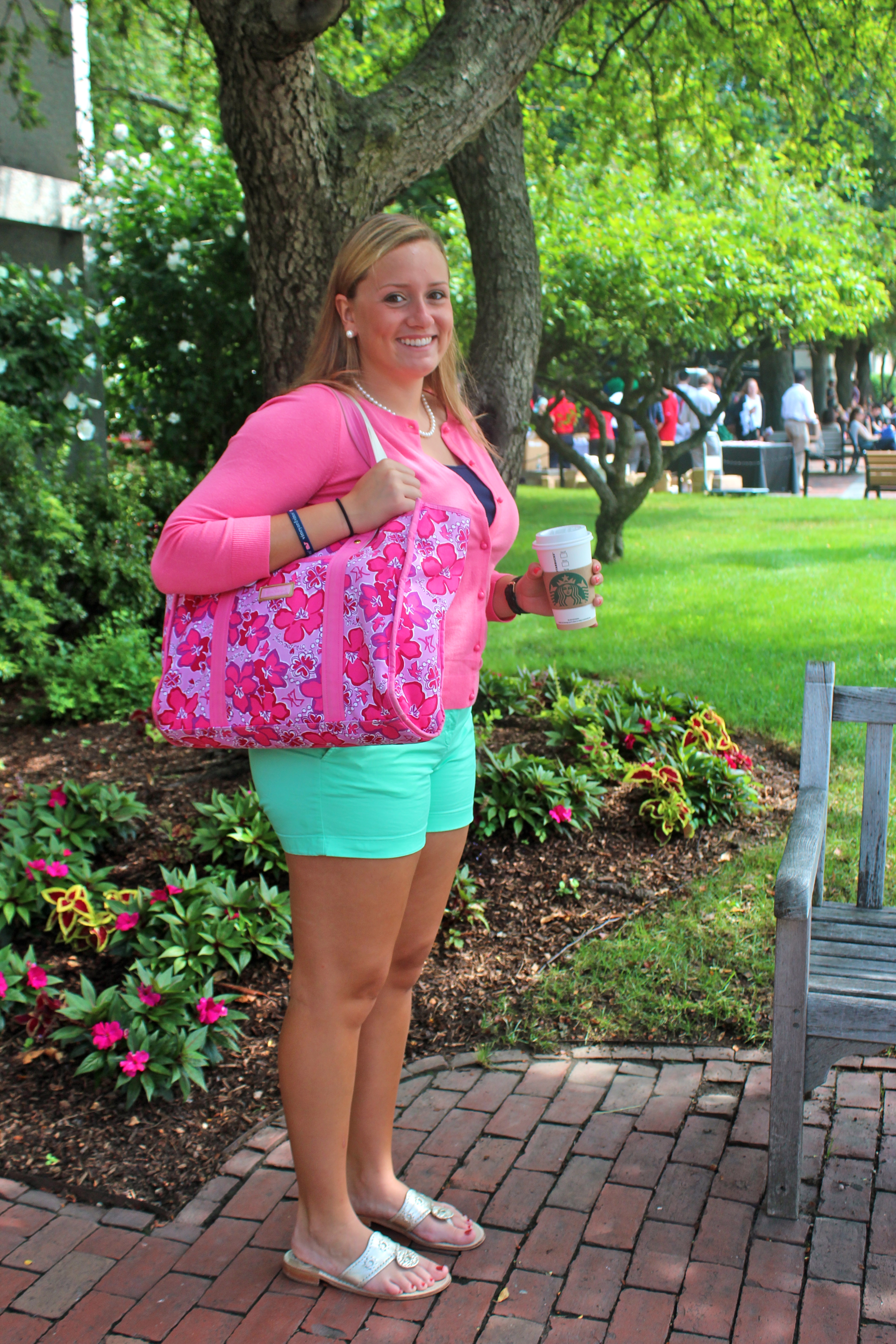 Check out the Lilly Pulitzer Sorority Collection for this bag!