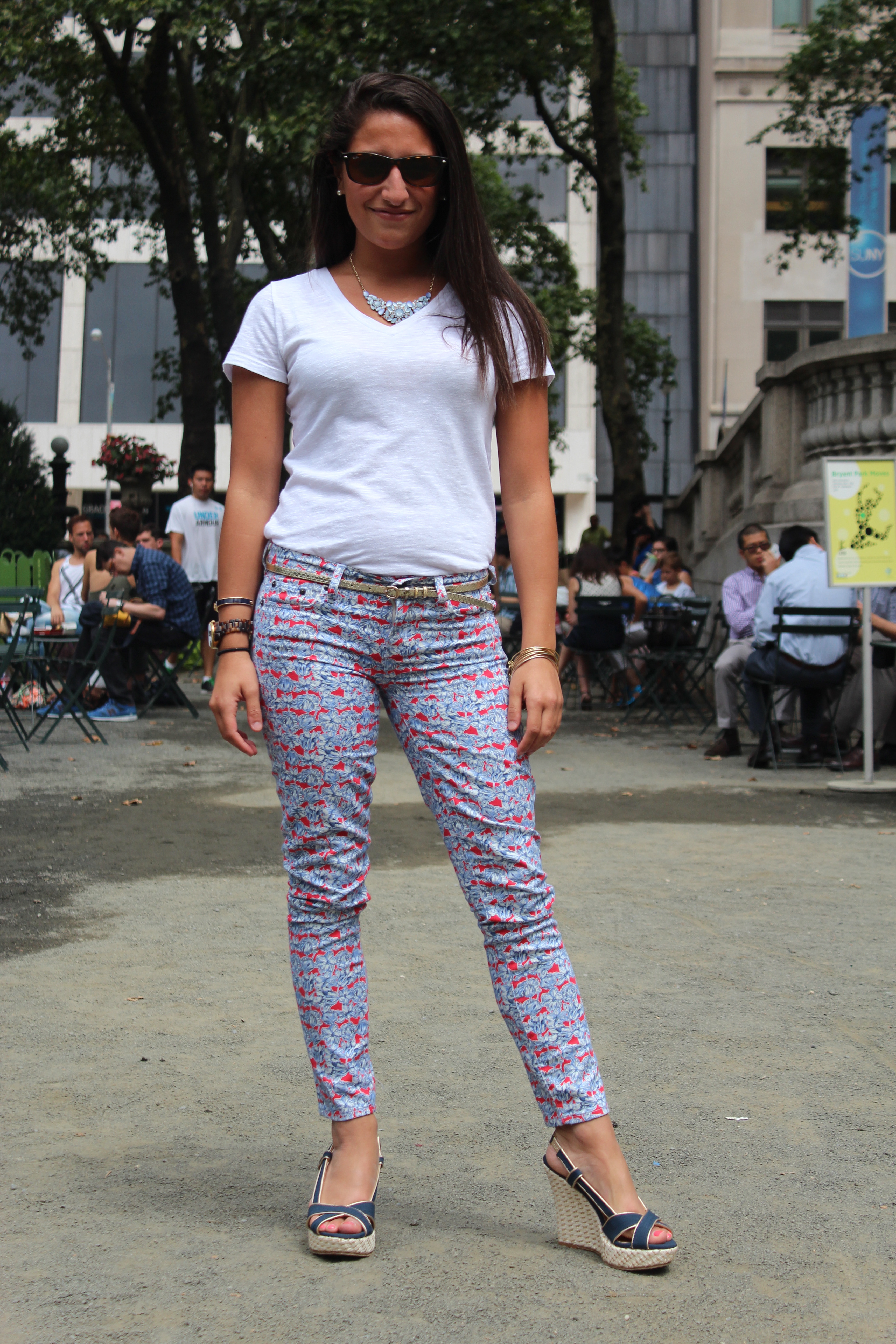 My name is Marie Goldstein and I am super excited to be a fall 2013 Style Guru with CollegeFashionista. I am a senior at Boston University majoring in Public Relations with a minor in Business Administration. In the future I hope to work in the corporate fashion industry or in fashion magazines. I can't wait for the fabulous experience that CollegeFashionista will be. I hope to be inspired not only by the Fashionistas/os on my campus but also by my fellow Style Gurus and my readers!
I grew up on Long Island in New York and even though I lived in the suburbs I have always been a city-girl at heart. Visiting NYC as a child gave me my first interest in fashion and the rest is history! After moving to Boston I adapted to the classic New England prepster style of this wonderful city and fashion has gone from a passion to a career goal. In my collegiate years I have had multiple fashion experiences from being a contributor at "KDHamptons: The Luxury Lifestyle Diary of the Hamptons" to working at Lilly Pulitzer and being the Events and Public Relations intern at Carlo Pazolini this past summer. Being submerged in multiple outlets of the fashion industry I have been inspired to create my own fashion blog called ThePreppyMAG, which chronicles my personal fashion sense and gives my personal thoughts on fashion industry happenings.
What I love about working in communications is that it gives me so many options. I can work in events, social media, PR accounts, etc. However, I am so happy that I landed in so many writing experiences because it has become a true passion of mine that I hope to continue!
My personal fashion sense is extremely preppy. You can find me at a Lilly Pulitzer, Vineyard Vines or J.Crew store on any day of the week with a bow in my hair and Sperry Top-Sliders on my feet. Other than shopping and writing I spend my days either dancing or catching up with my Sigma Kappa sorority sisters. My sisters are usually my best and favorite fashion inspiration!! Sometimes what I wear can be simple and I love extra details to spice it up a bit, like a lace hem or a huge sparkly statement necklace. This is why I am honored to write the ACCESSORIES REPORT for Boston University!!
One of my favorite fashion icons and idols, Lilly Pulitzer said, "Life's a party, dress like it!" I know Boston University will live up to this expectation with some pearls, headbands, bows and more!!