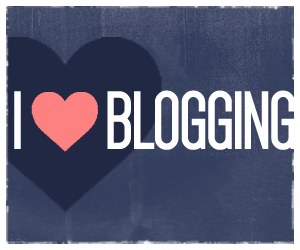 Being one of the newest blogs on the block I get most my inspiration from the fellow Bloggers that I follow! From their formatting to their fashion sense I would have never had the courage to start my own blog without religiously following multiple blogs. I love seeing what people around the US are up to and what they are wearing, sometimes it feels like I know these girls when I know they have no clue that I exist!
It is no secret that bloggers are making some serious money now a days and this I find amazing! Check out these five fab Bloggers/Blogs that deserve some props!!
1. KDHamptons: Luxury Lifestyle Diary of the Hamptons
The number one blog that has inspired me to make my own is KDHamptons. This is the blog that I have interned with since summer 2012 and I have only benefited both socially and intellectually from the experience. Not only has it given phenomenal connections and experience around the blogging and PR world but it has also given me the knowledge of promoting a new site and what readers want to see. The Editor-In-Chief Kelli Delaney-Kot is AMAZING! She is a fabulous mentor and has helped me in creating ThePreppyMAG.
KDHamptons is not exclusively about the Hamptons it is about the hottest fashion trends, charity events, and amazing restaurants. When I head out to the Hamptons each weekend I always hit up KDHamptons to find out where to go and what to see. Even if you are not a Hamptons frequenter you will still find a lot of great posts on KDHamptons about fashion, beauty, and art. Also, who doesn't love reading about paradise??
2. La Mariposa
This blog is written by one of my favorite Sigma Kappas! It is a bilingual blog that chronicles the style of Rachel Murray throughout her Boston/Michigan adventures. Rachel has the perfect mix of girly and edgy style that both resonates with my style and inspires me to go out of the box sometimes. I love how she mixes and matches different prints that I would never think of and pulls them off gracefully. Rachel is also one of the nicest people I know so all of the text that goes with her street style photos is totally playful and fun and makes you want to keep reading. This is definitely one of those blogs that I look forward to reading every day in my inbox and I know you will too!!
This blog is not only fashion but it helps young girls like myself navigate through life. It poses challenging questions to ponder, it gives us Q &A's with successful business women, it inspires. What I love about their fashion advice is that it isn't only one specific style. They ask "This-or-That." They want to know what their readers prefer and spark conversation amongst readers instead of the blog being the only one giving advice. The Everygirl is the one stop spot for everyting a 20-something may need to know while making the transition into the "real world." Even though I am not always looking for the answers to life it definitely challenges me with some questions that makes me learn about myself more.   This blog has not only inspired me in writing ThePreppyMAG but also in life.
Confession: I wish I owned all of Olivia's wardrobe!! We totally have the same style and I love to see all the fabulously styled outfits she puts together each day. This is one of those blogs where I think I know her but I actually don't. She was one of the first bloggers to comment on one of my posts on ThePreppyMAG and that gave such great confidence to continue! I also love that she is young like myself and we both have similar aspirations. I can't wait to see everything she does with this great blog and in the feature!
This is another personal fashion blog that just screams luxury style. I always know that what Kat is wearing is definitely the highest fashion out there and I always find myself shopping her links to get myself some luxury goods for myself. I love that Kat has a beautiful Manhatten-chic style that she displays daily. Her blog is not only about her fashion sense but also where she is traveling and home decor. When you follow many fashion blogs like myself I like when a blog gives me a little more than just the outfit but where she went in that outfit, why she loves that outfit etc. She also has an Shop section of her blog which is not only great for her readers but AMAZING for her! Bloggers like Kat make this a growing profession! On a side note, she is also a social media consultant…..umm did somebody say Marie's Dream Job????