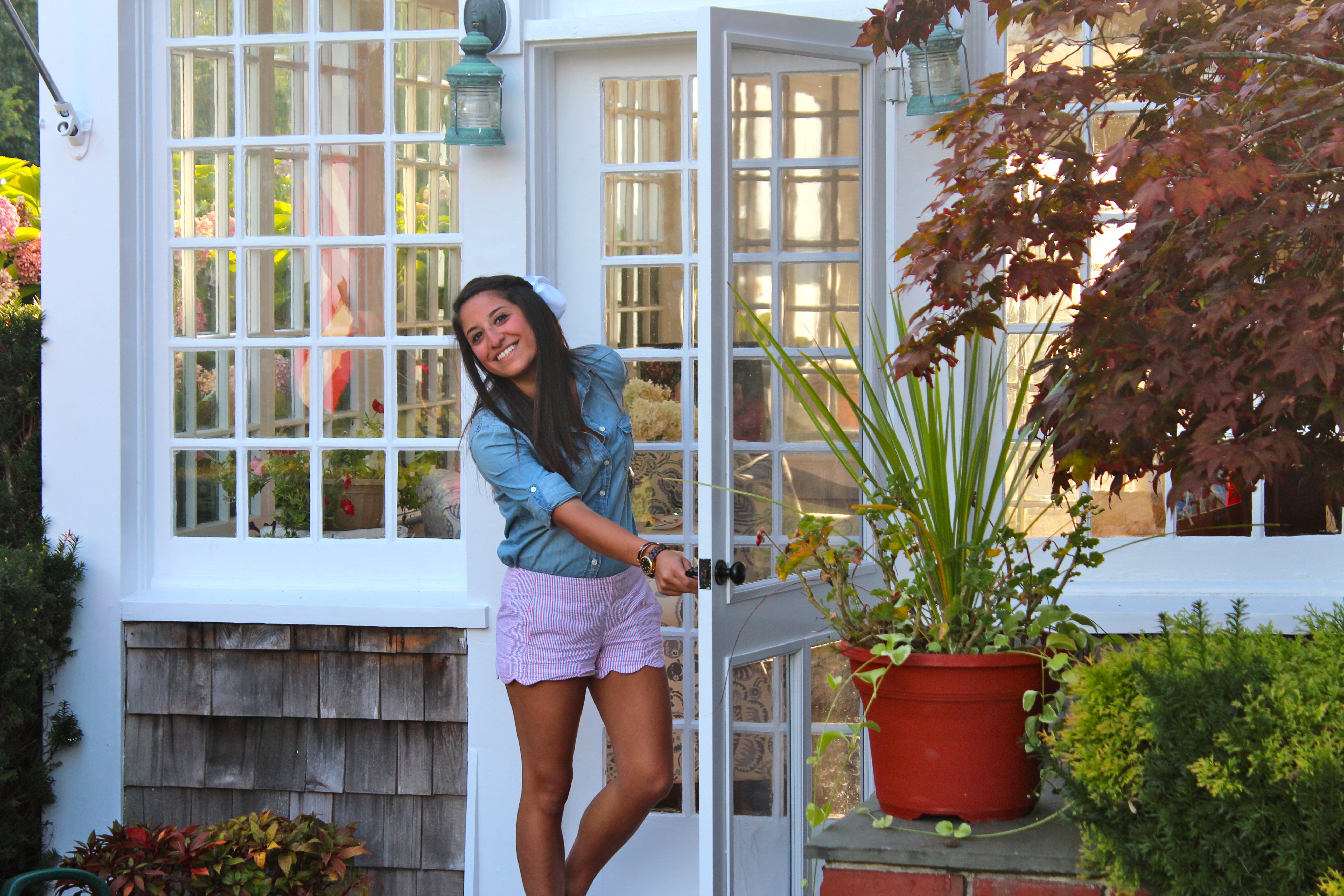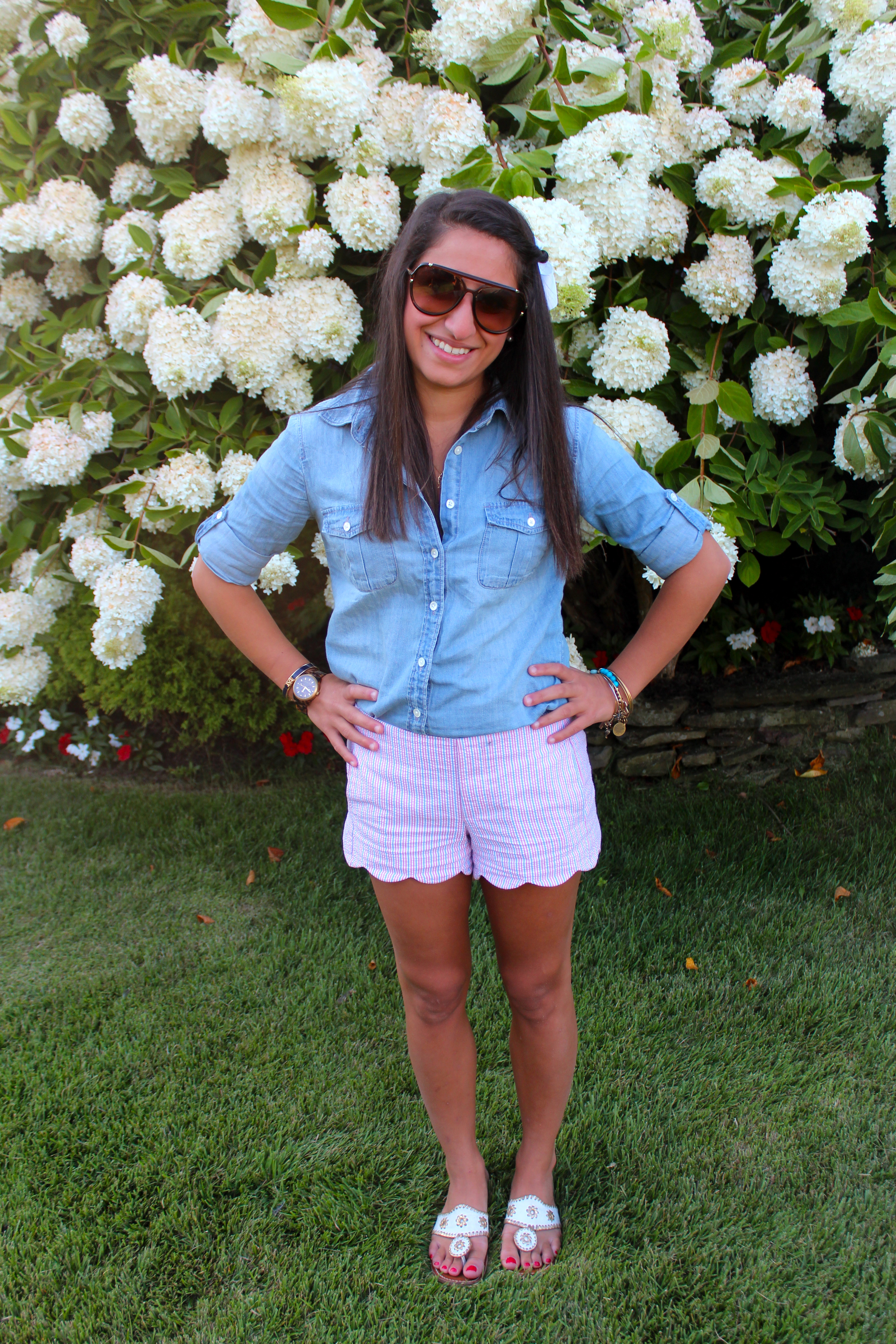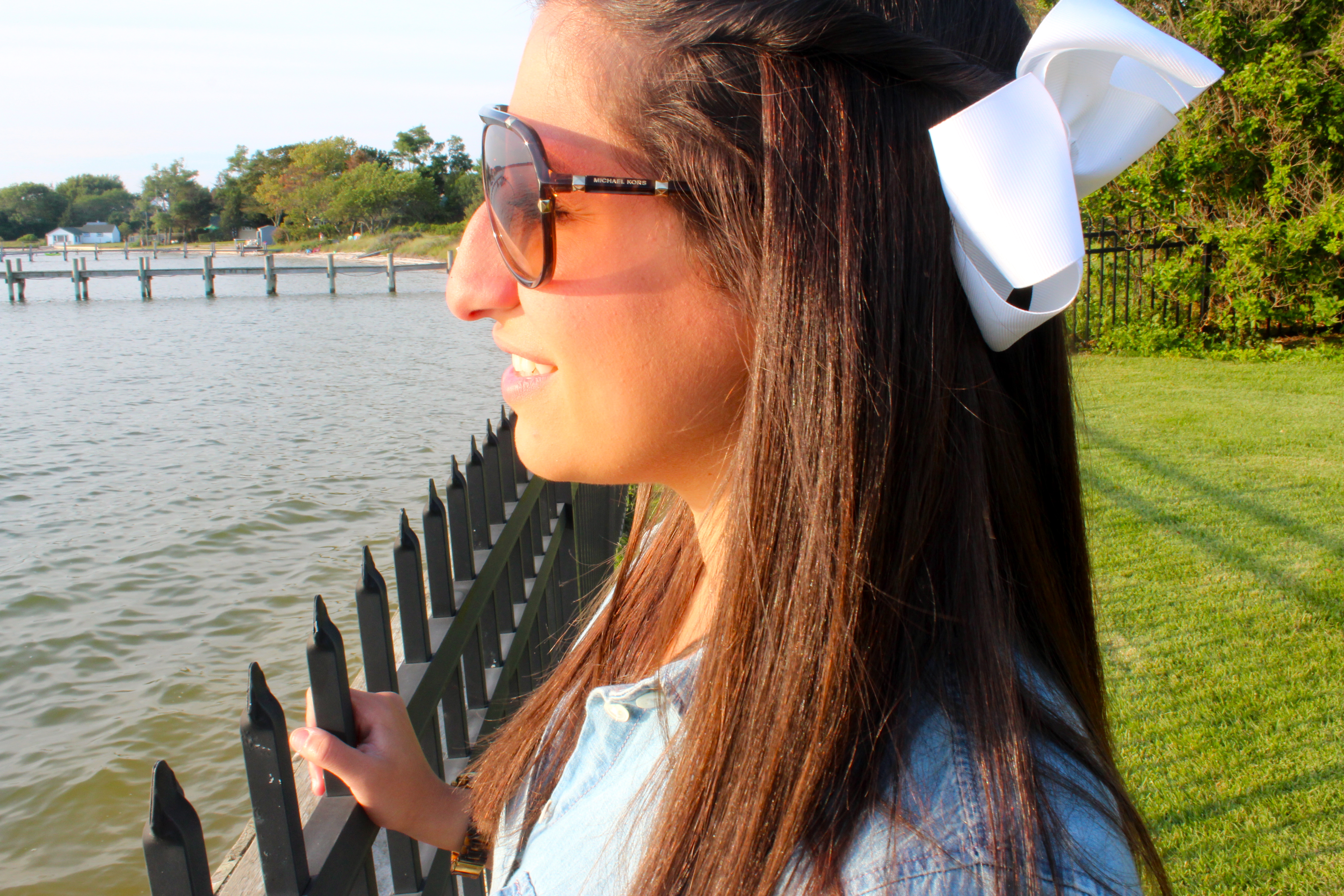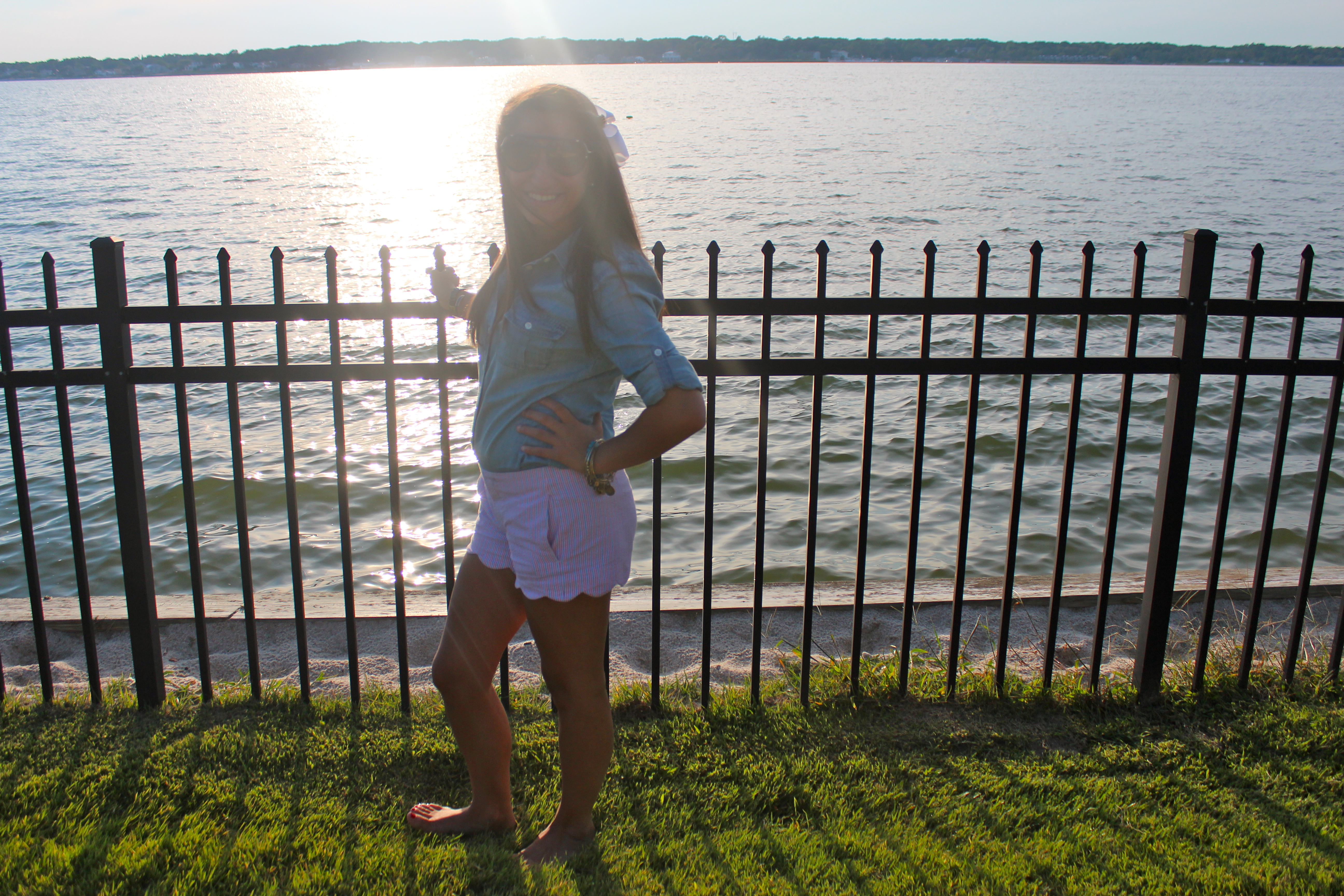 Top (J.Crew) Shorts (Lilly Pulitzer) Shoes (Jack Rogers) Bracelet (C.Wonder) Watch (Michael Kors) Bangals (Alex and Ani) Sunnies (Michael Kors)
Happy Monday! & Happy Lilly Pulitzer ENDLESS SUMMER SALE!! That is the reason for the late post I have spent my morning refreshing the Lilly Pulitzer homepage!! This is one of my favorite parts of summer and it definitely gives us something to be happy about at the end of summer.
However, we do have something to mourn because it is the end of searsucker season (crying!). I love this outfit I wore Friday because it is the perfect "end of summer" ensemble. The chambray shirt was warm enough for the slight chill in the air and it matched my favorite Lilly buttercup searsucker shorts soooo what more is there to love? These shorts are just so adorable. I love when Lilly adds extra accents to classic styles. The scalloped bottoms make these shorts different and extra-Preppy!
Also, check out these new oversized Michael Kors sunnies! What do you think? Remember, there is no such thing as sunglasses being too big!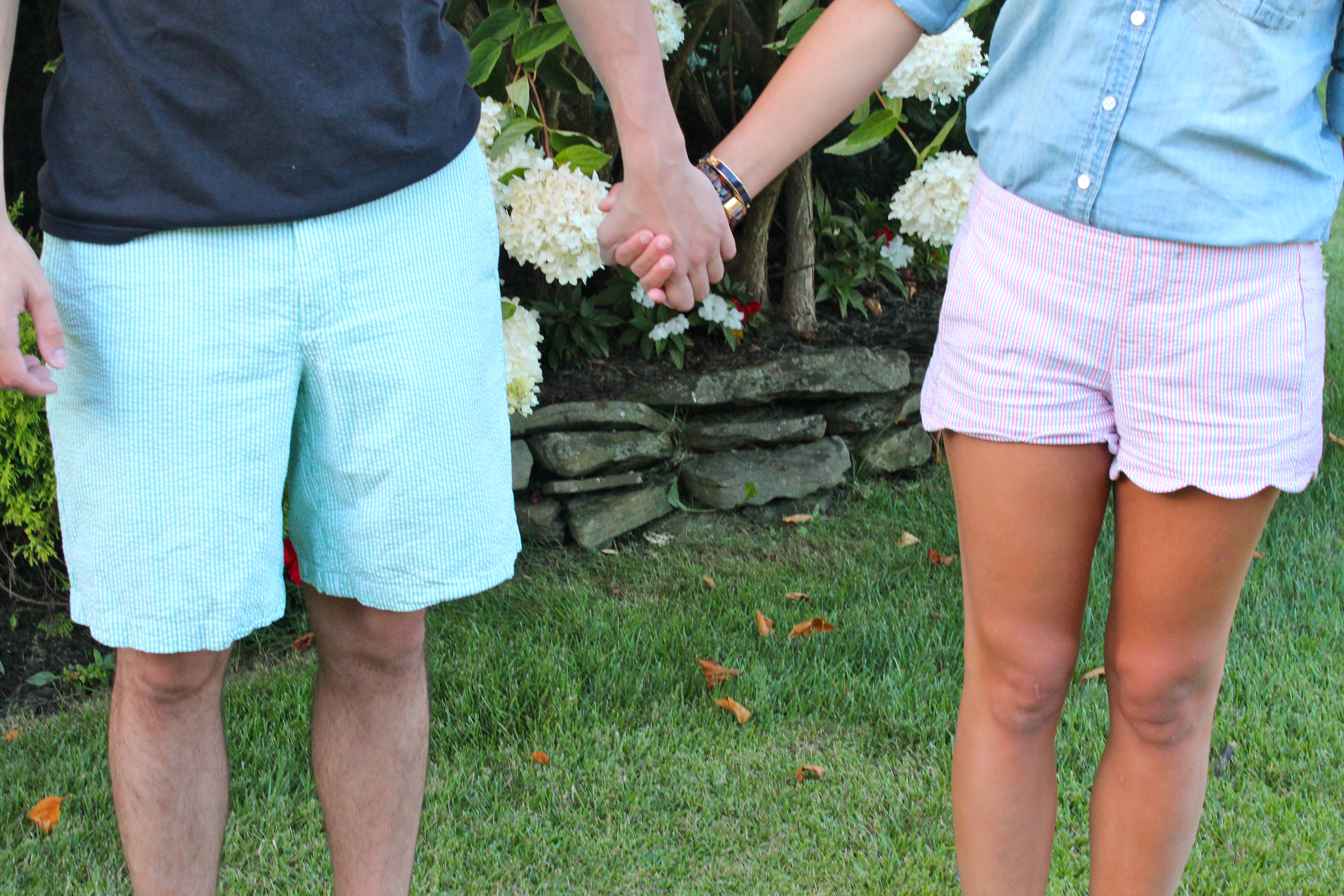 Mens Shorts (Vineyard Vines)