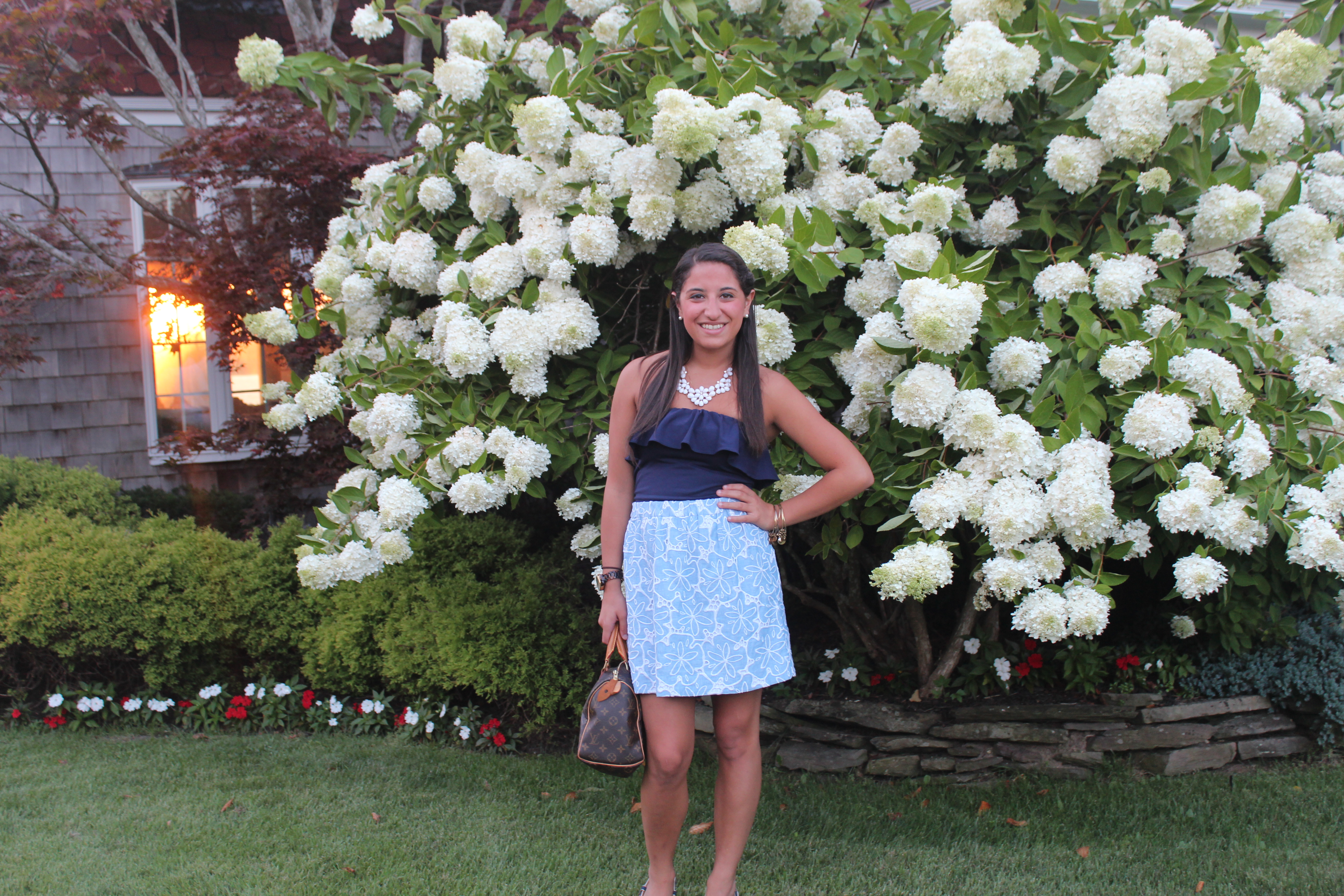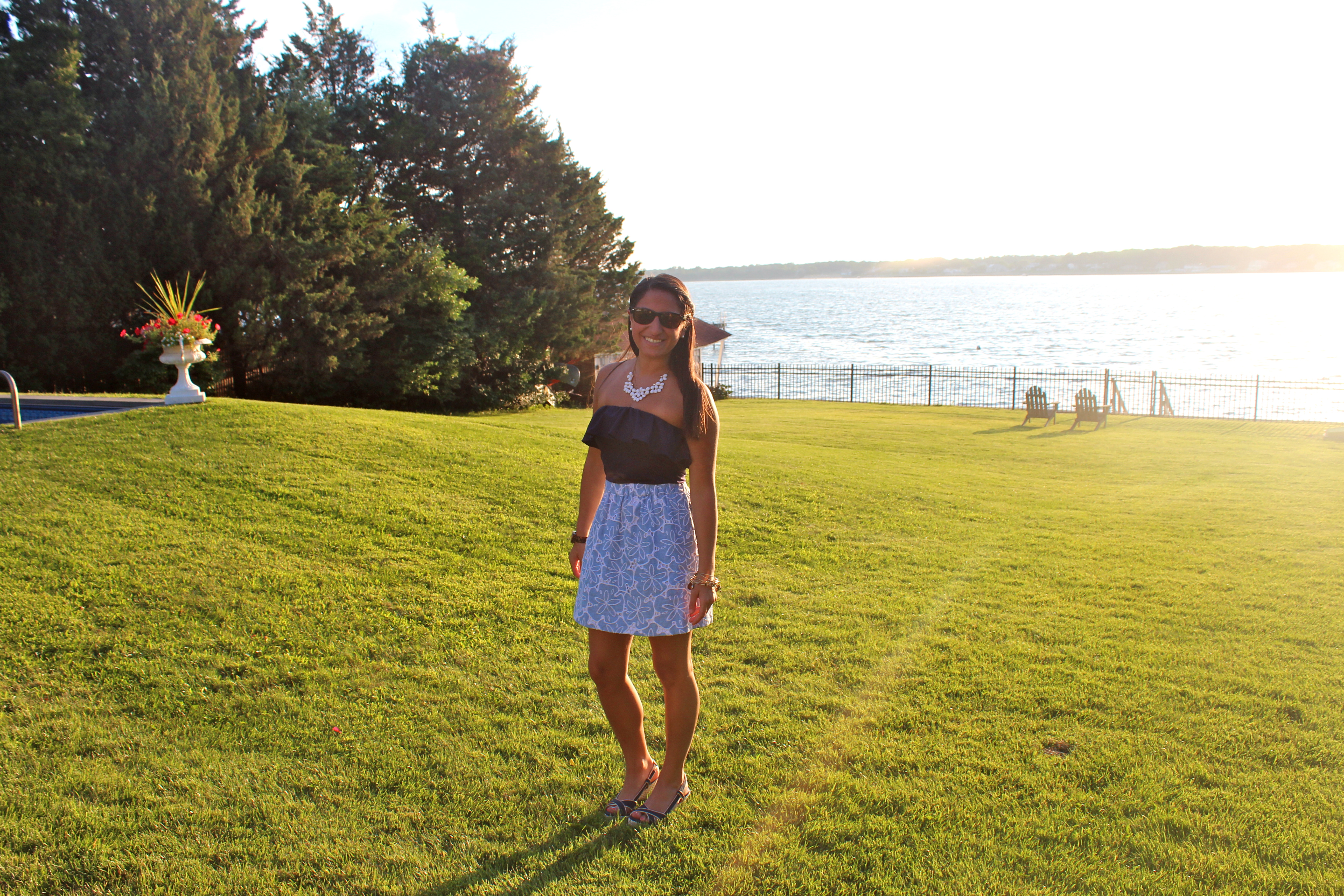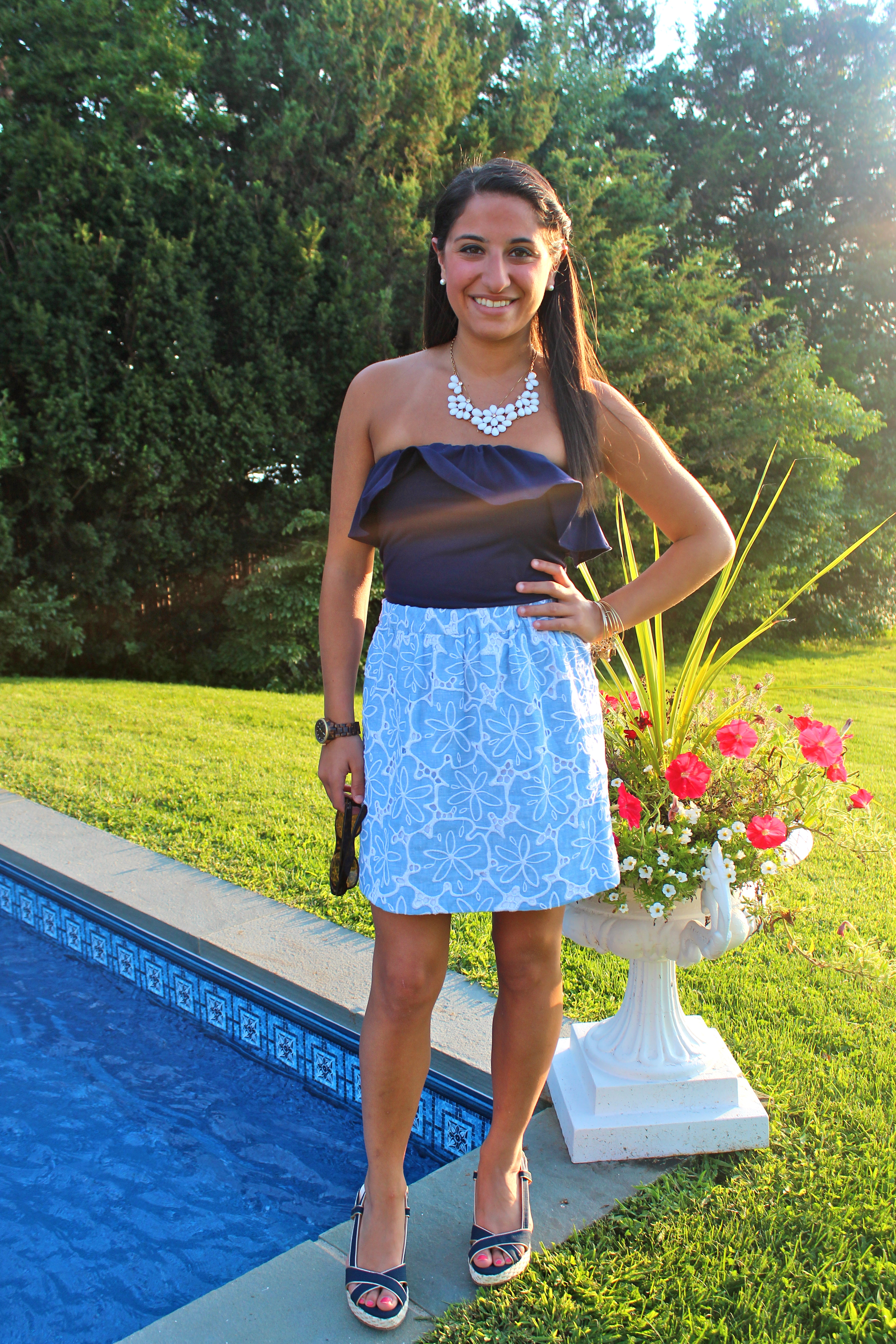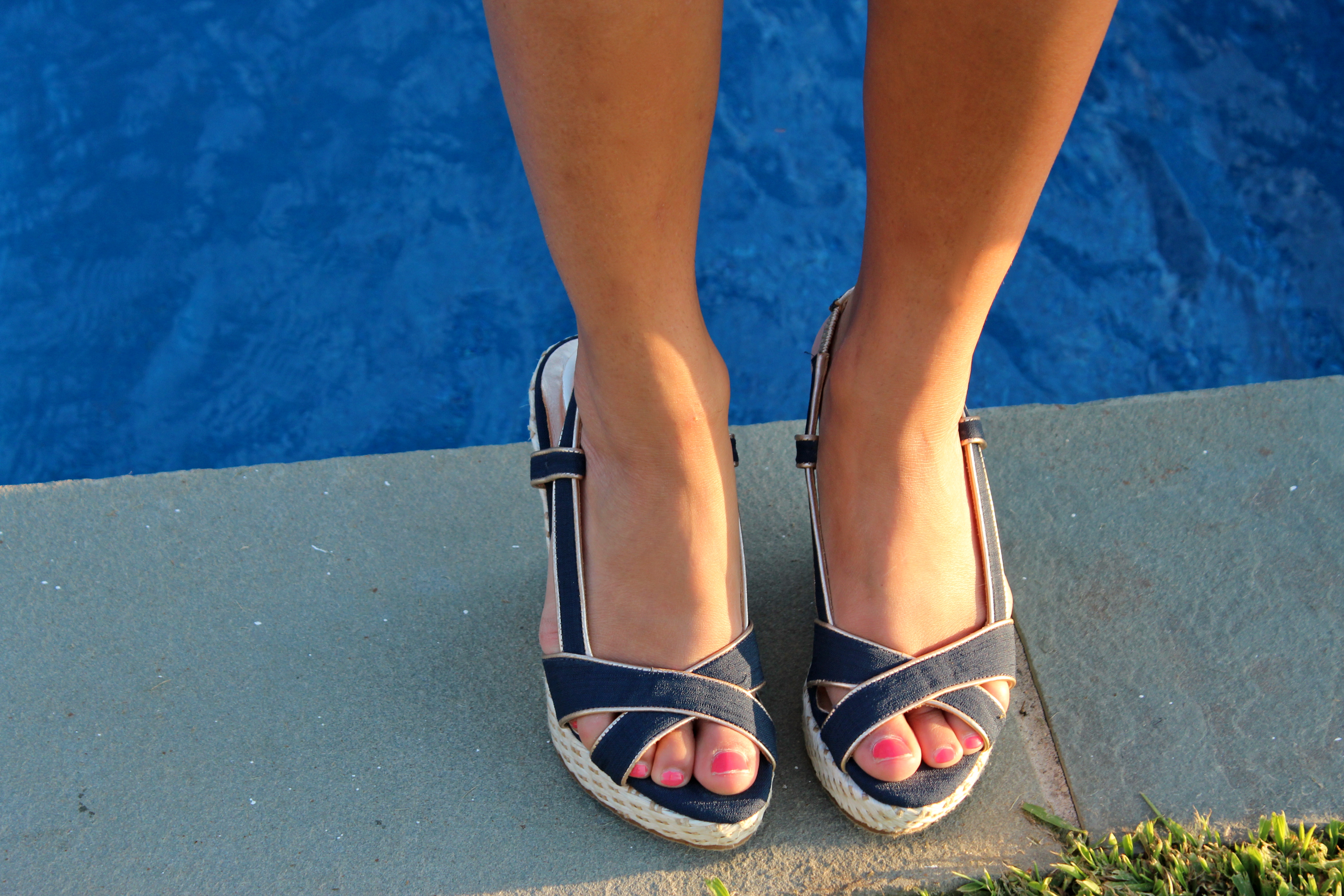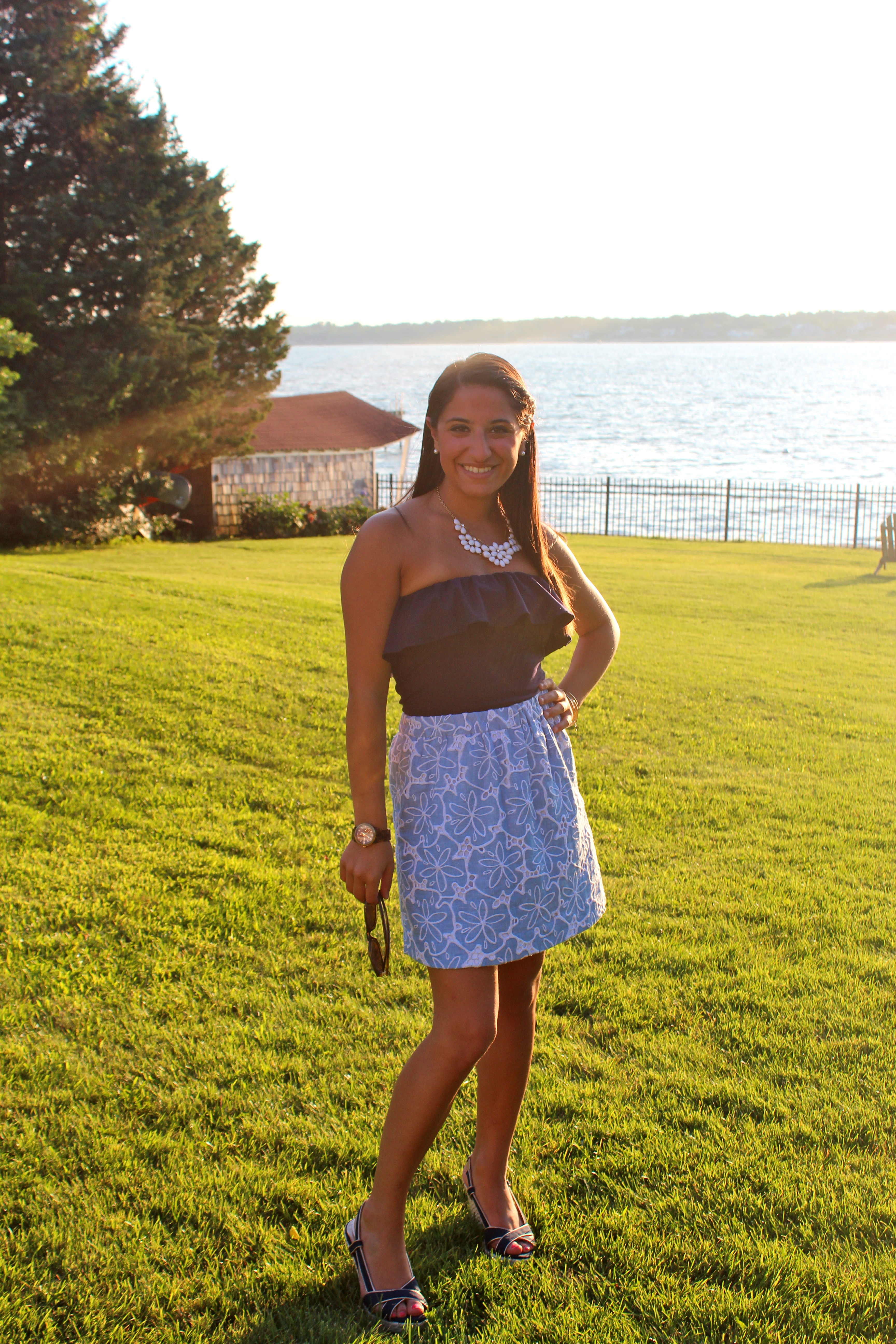 Athens Dress (Lilly Pulitzer) Necklace (BaubleBar) Watch (Michael Kors) Bangles (Alex and Ani)  Sunnies (RayBan)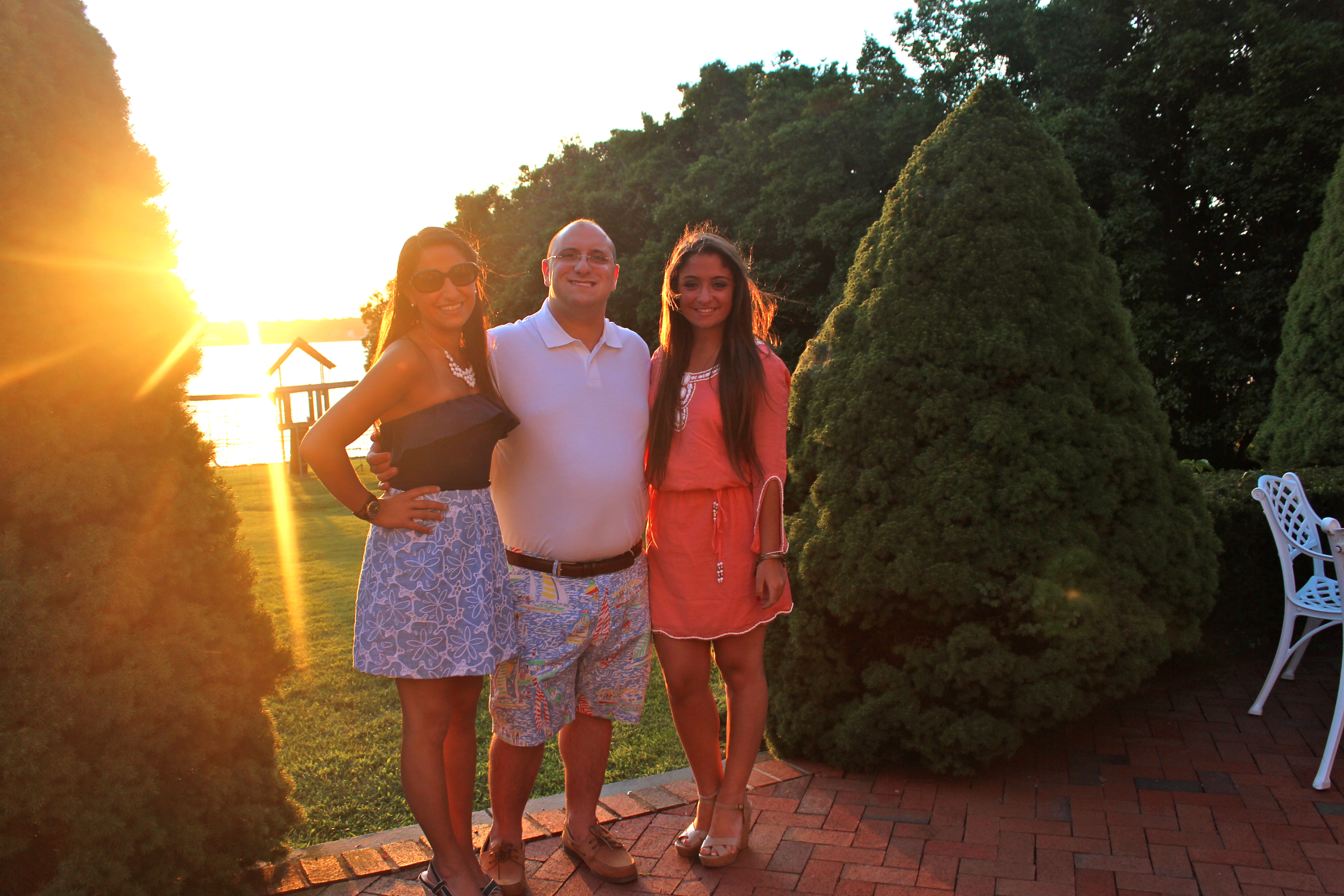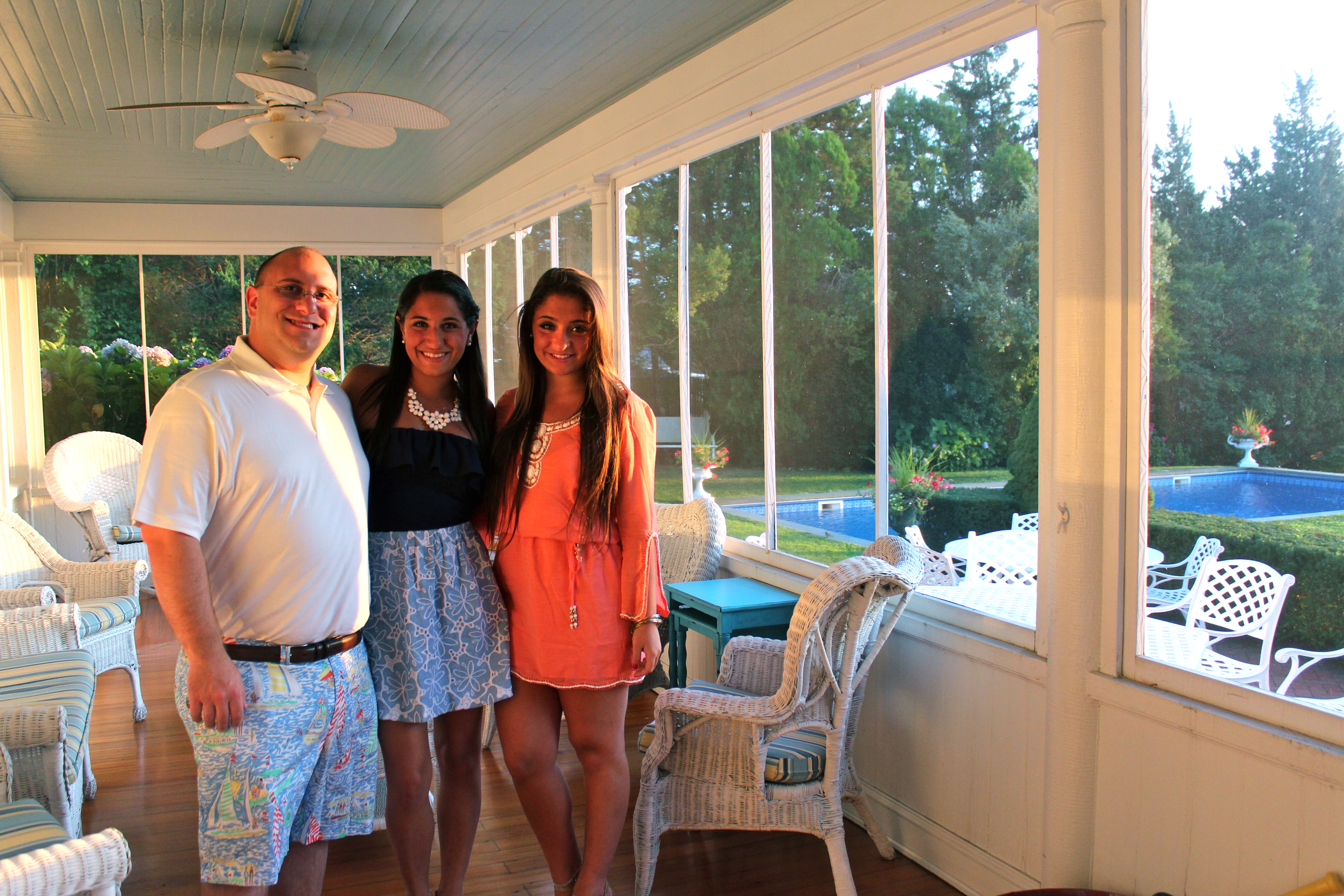 Fitz Shorts (Lilly Pulitzer) Delisa Dress (Lilly Pulitzer)
It was another weekend in the Hamptons for me which means another weekend of shameless preppy ensembles! This weekend I finally got a chance to dec my entire family out in Lilly Pulitzer!! They know this is my favorite brand but I believe this is the first time we were all wearing it in the same place.
The Athens dress that I am wearing has definitely been one of my summer go-to's. I wear it during the day with Jack Rogers and at night with these awesome Lilly Pulitzer wedges from last summer! I am also obsessing over the Delisa dress that my little sister is wearing. She is wearing it in melon but I bought it in the "Let's Cha Cha" print (soon to be on ThePreppyMAG.com) This is the perfect summer dress for the Hamptons because it is an easy transitional dress from day to night because of the intricate beading throughout the entire dress.
Lastly, how can I forget my brother's shorts?? Firstly anything with a boat print gets me happy but the Lilly Pulitzer boat prints seem to get better and better each year! First Summer 2011 with "Beach Club Blue Take Me Away," then Summer 2012 "You Gotta Regatta" and finally this summer with "Get Nauti." Each one makes me fall in love a little bit more each year. Luckily, I got my brother to buy these shorts but of course I treated myself to the Maritime Skirt!
I wear Lilly Pulitzer all year long but their Spring and Summer collections are my favorite! However, I am quite impressed with their Fall collection this year!! Check it out!