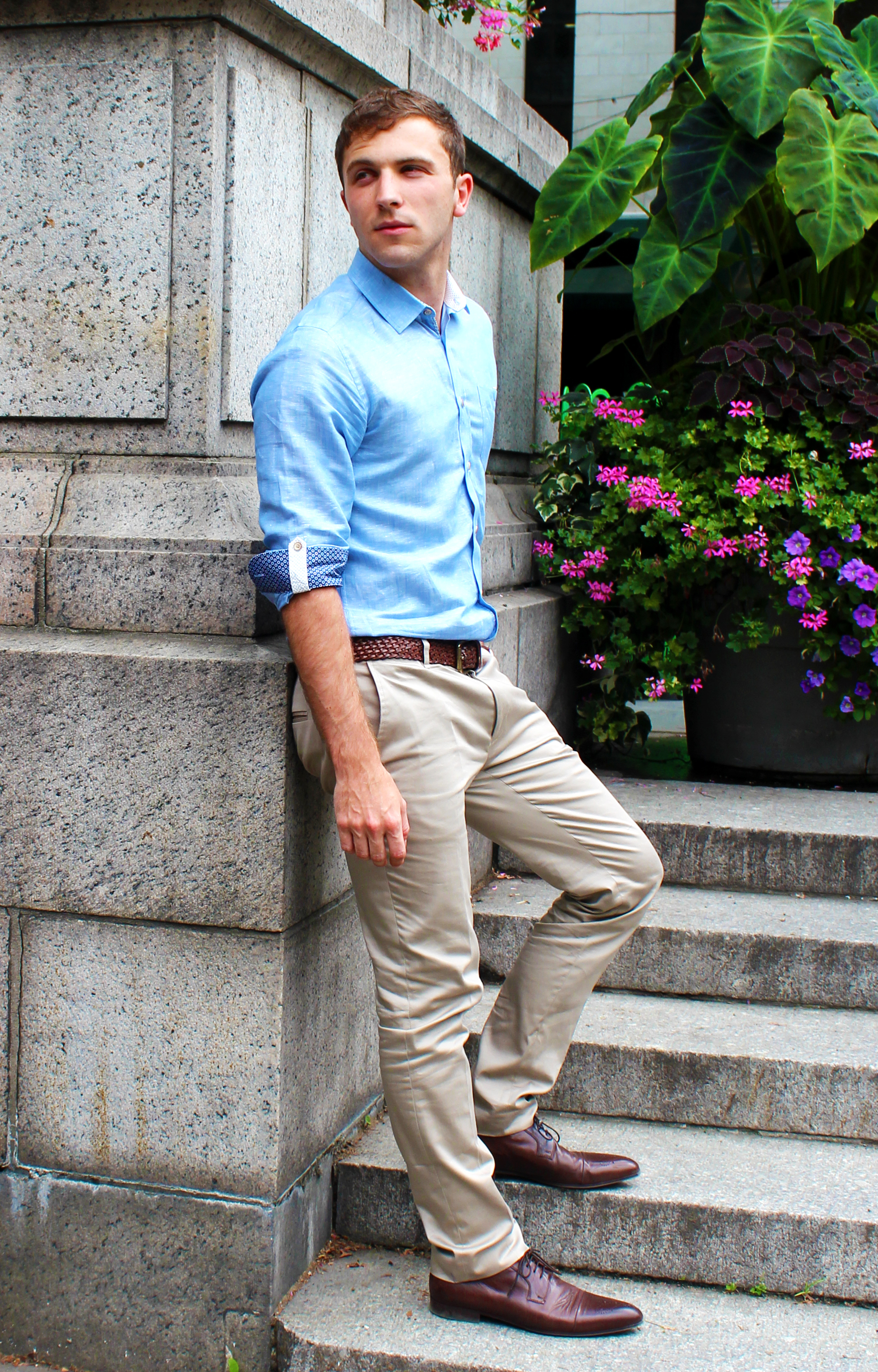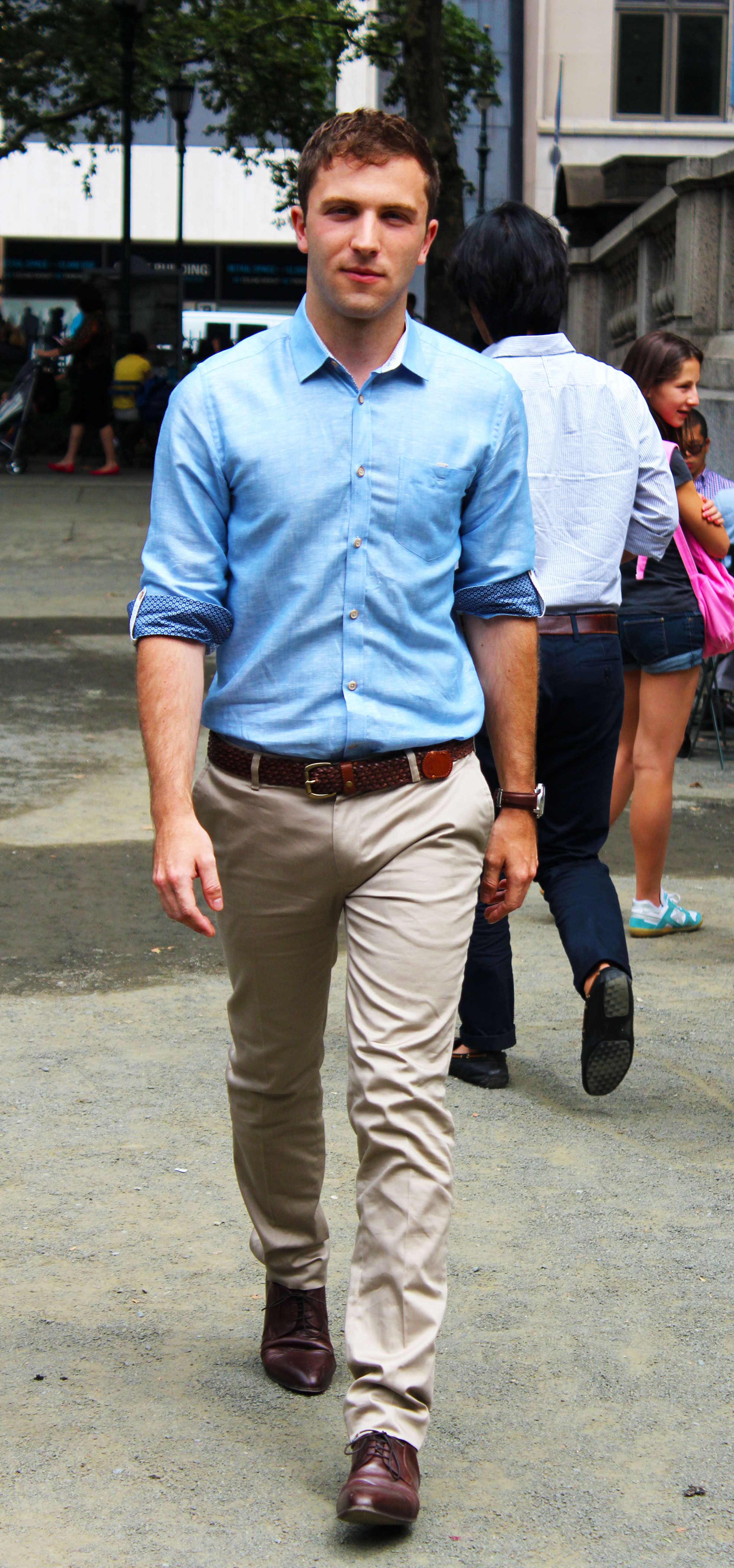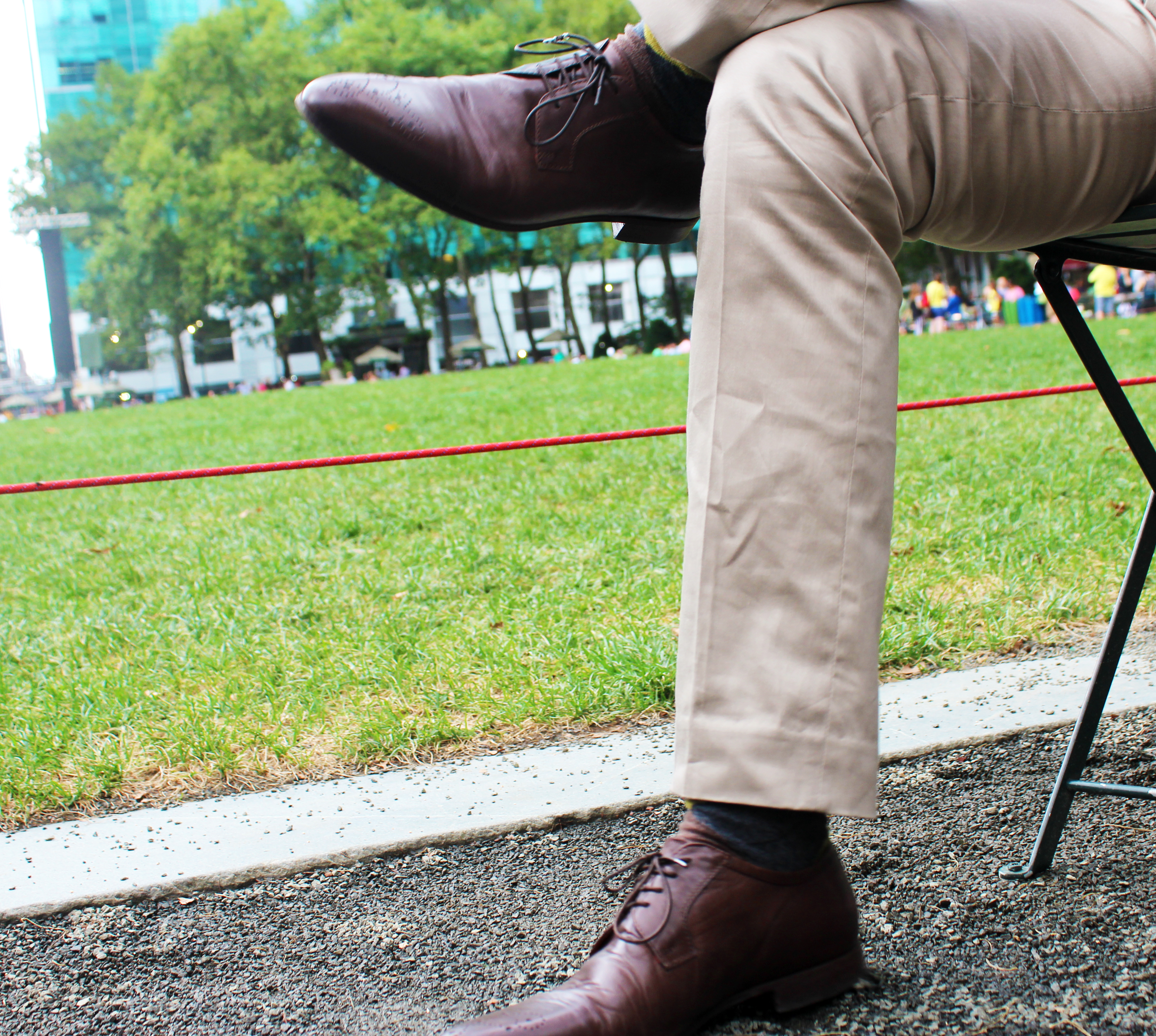 Shirt (Ted Baker) Pants (TOPMAN) Shoes (Carlo Pazolini) Belt (Ted Baker) Watch (Fossil)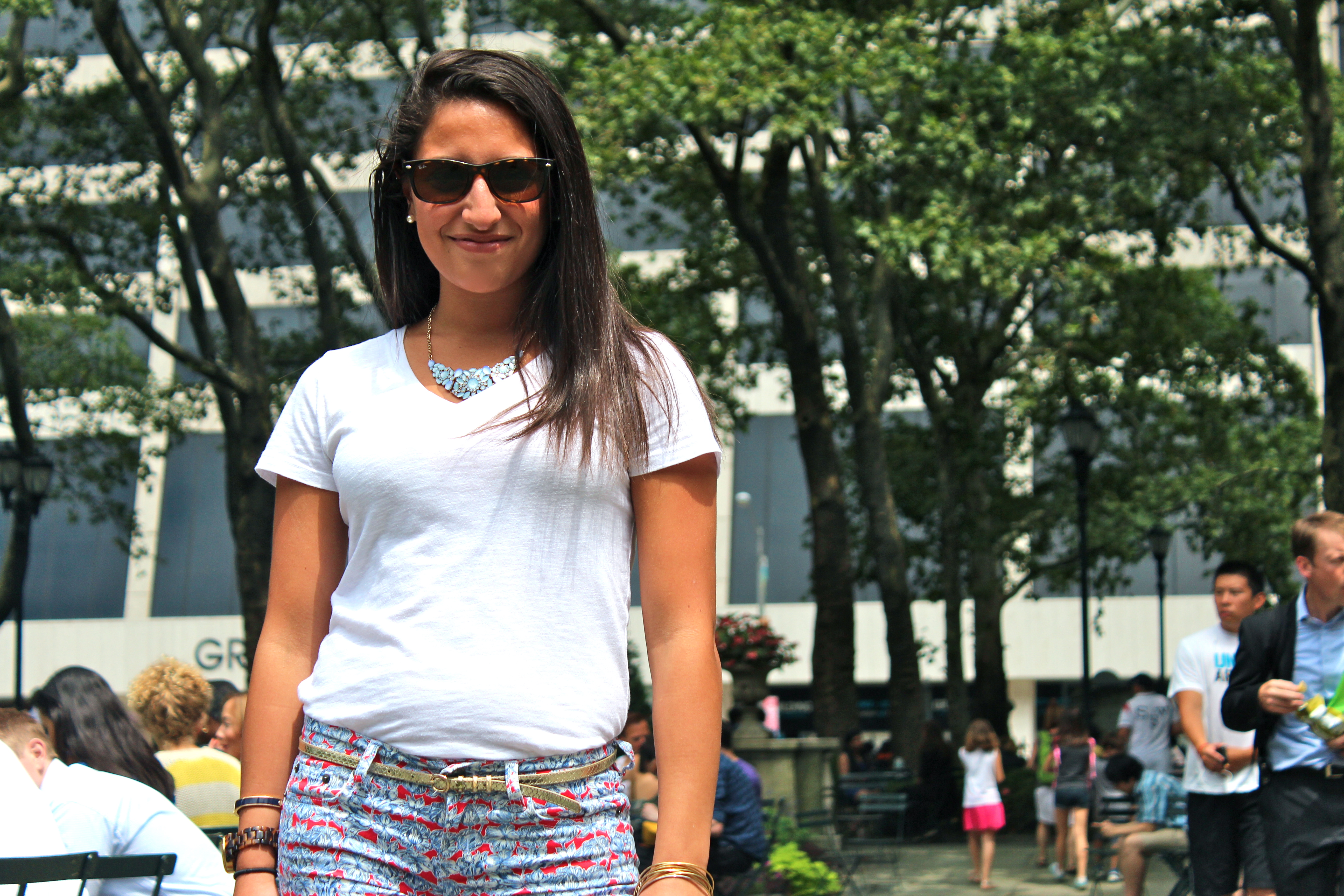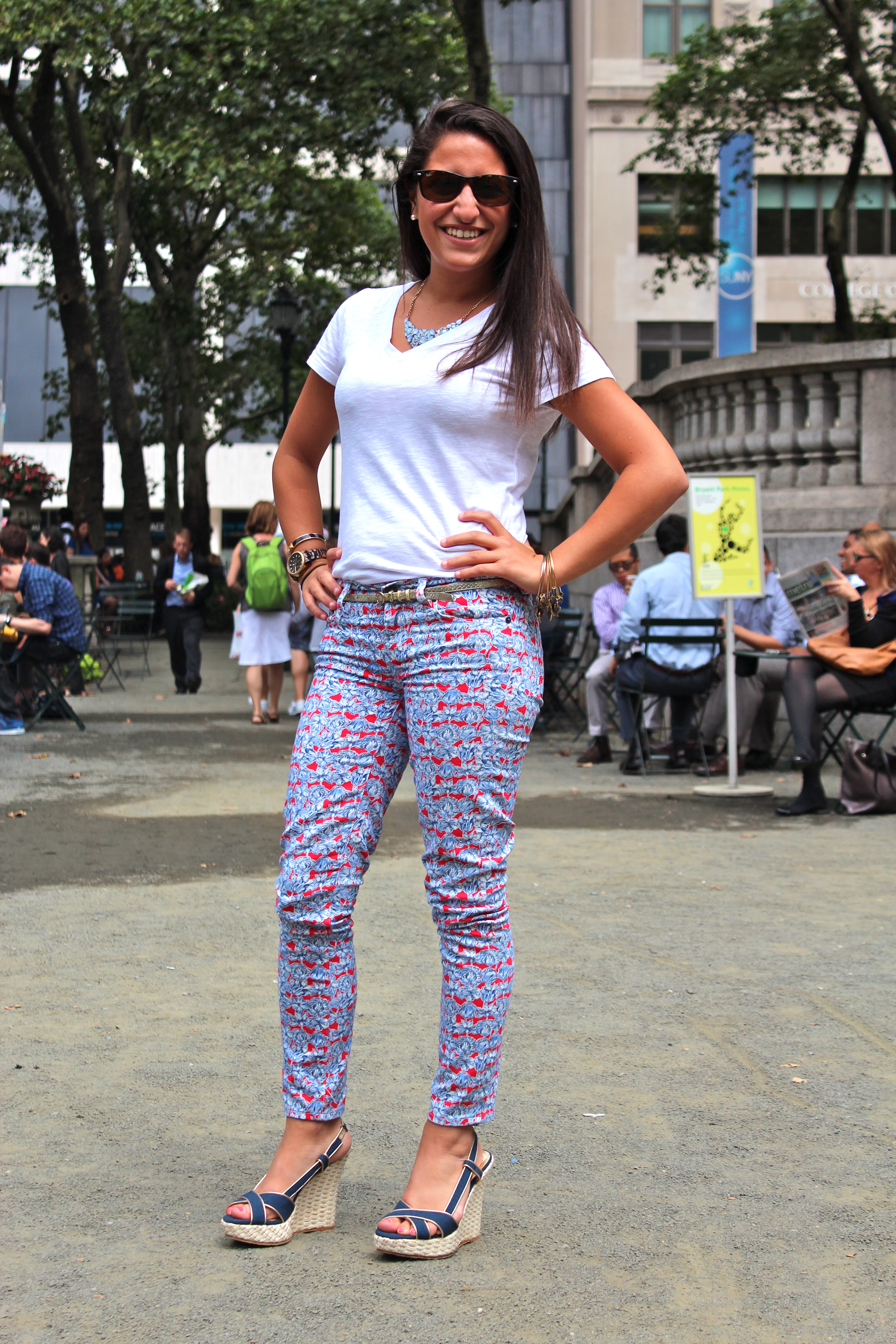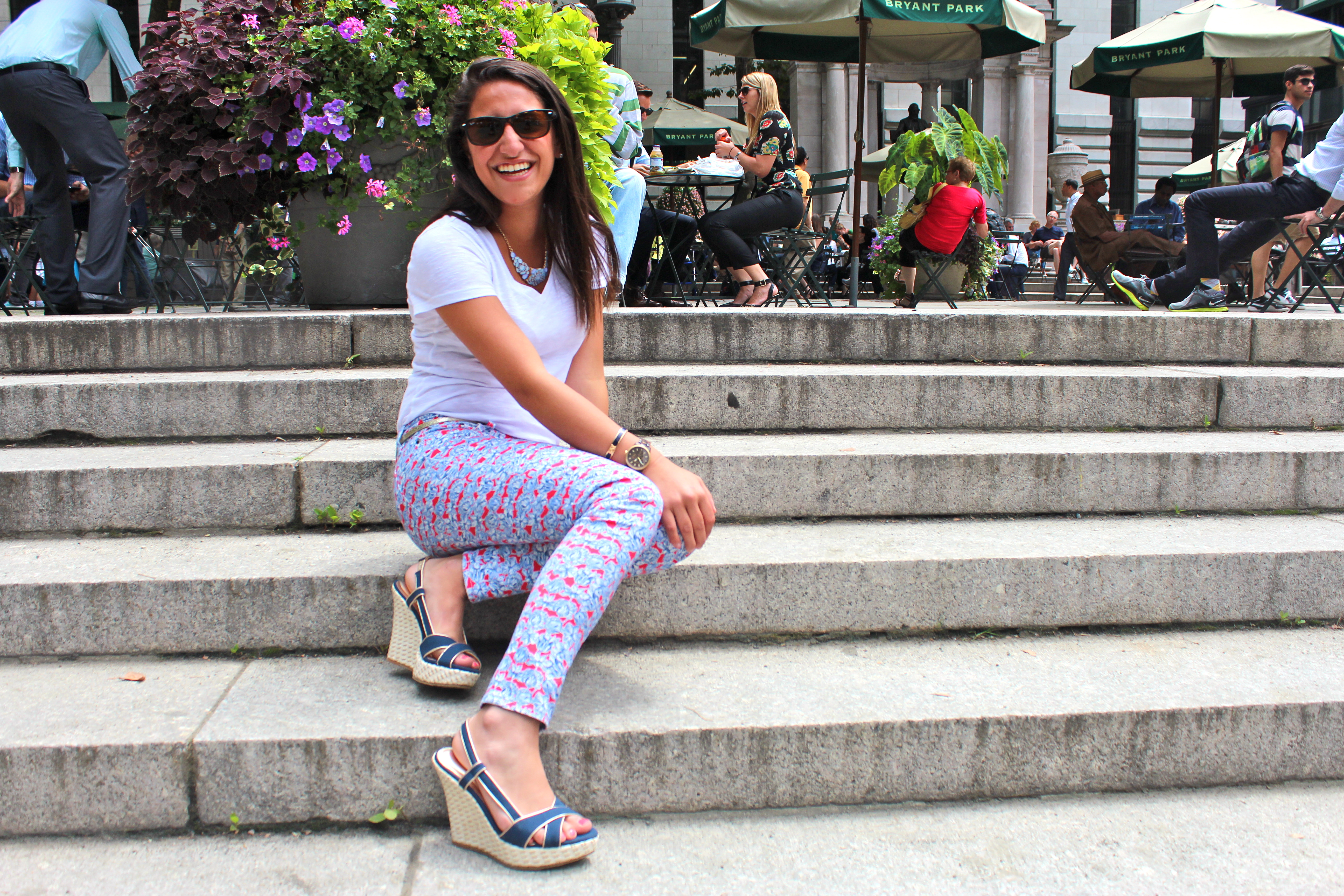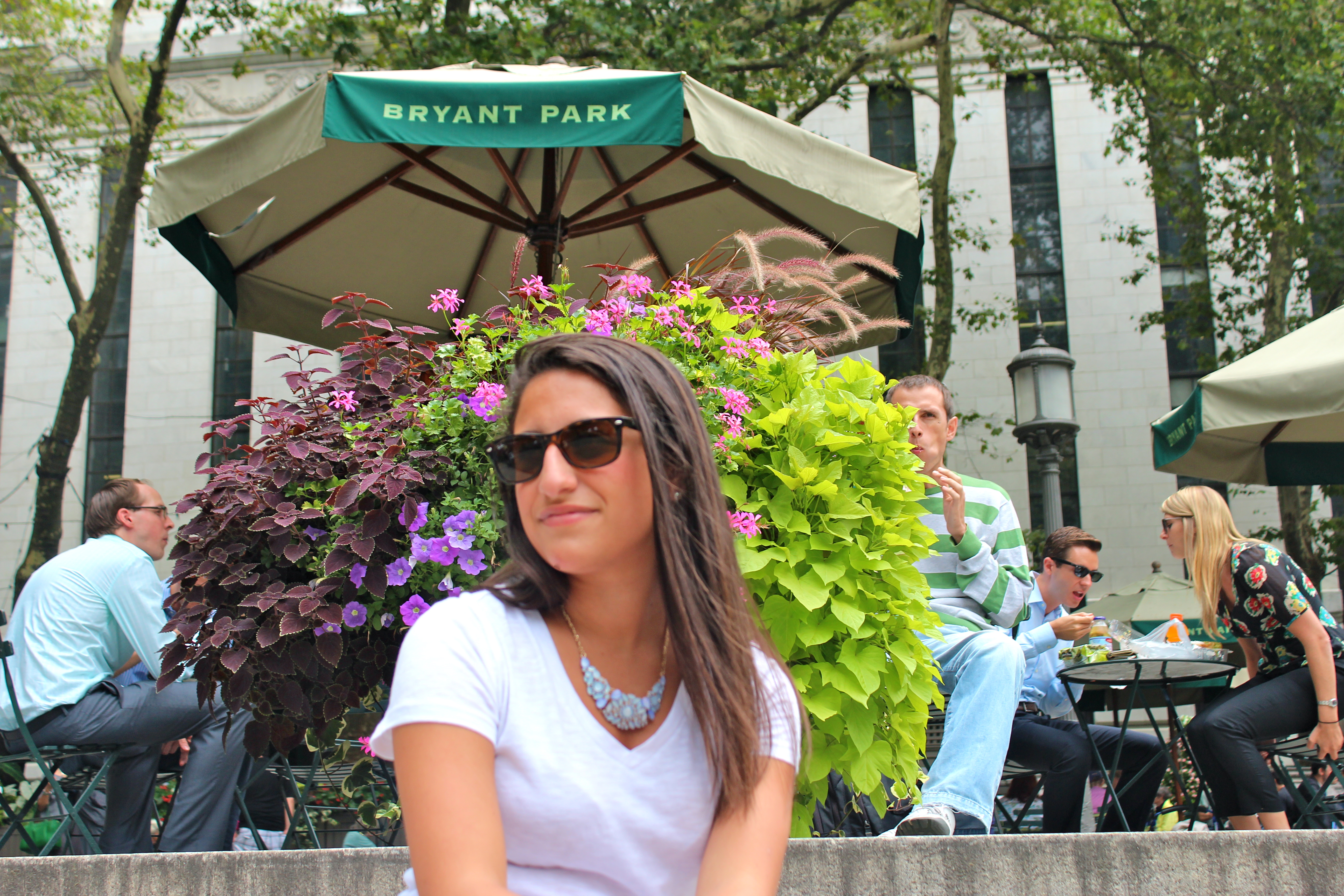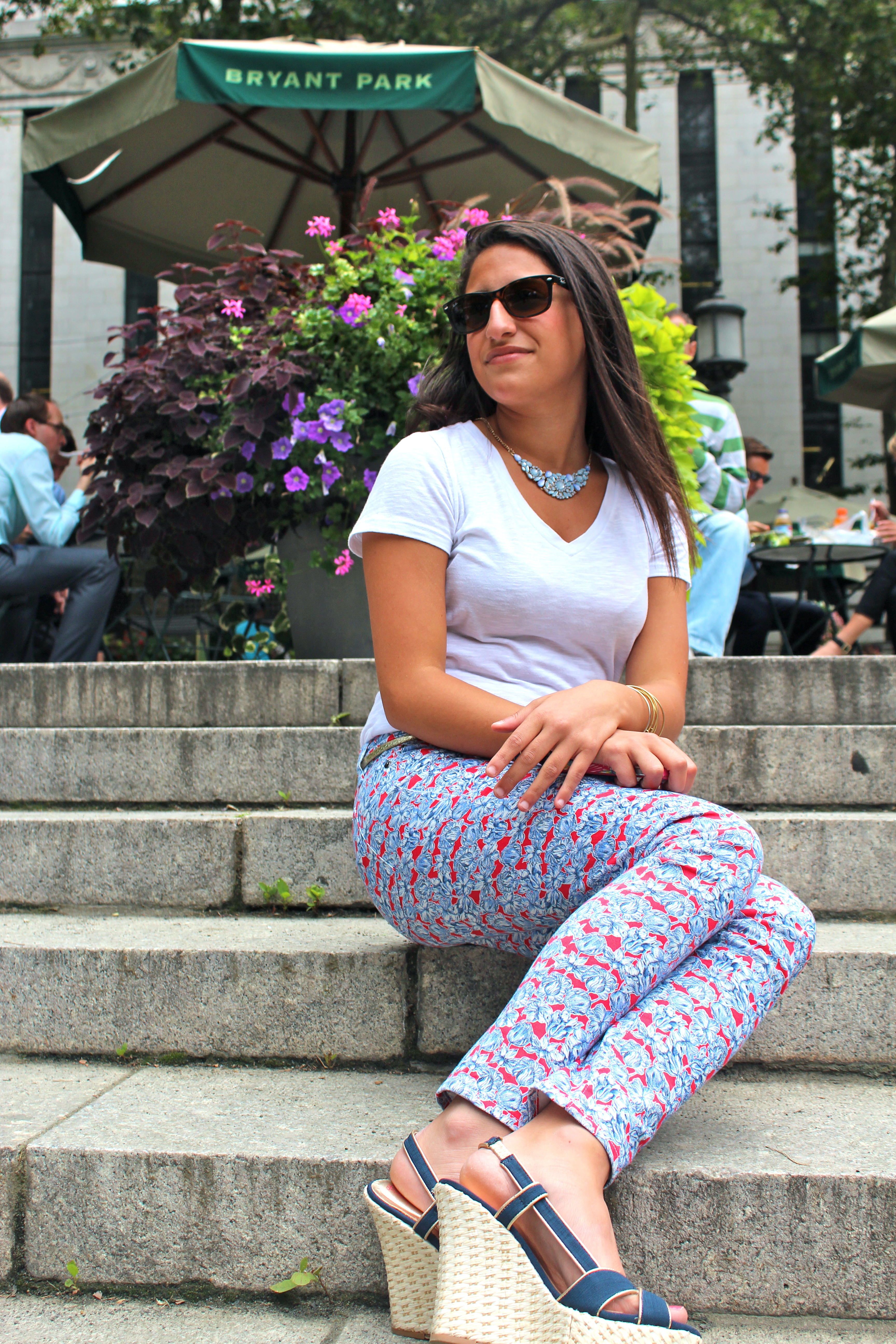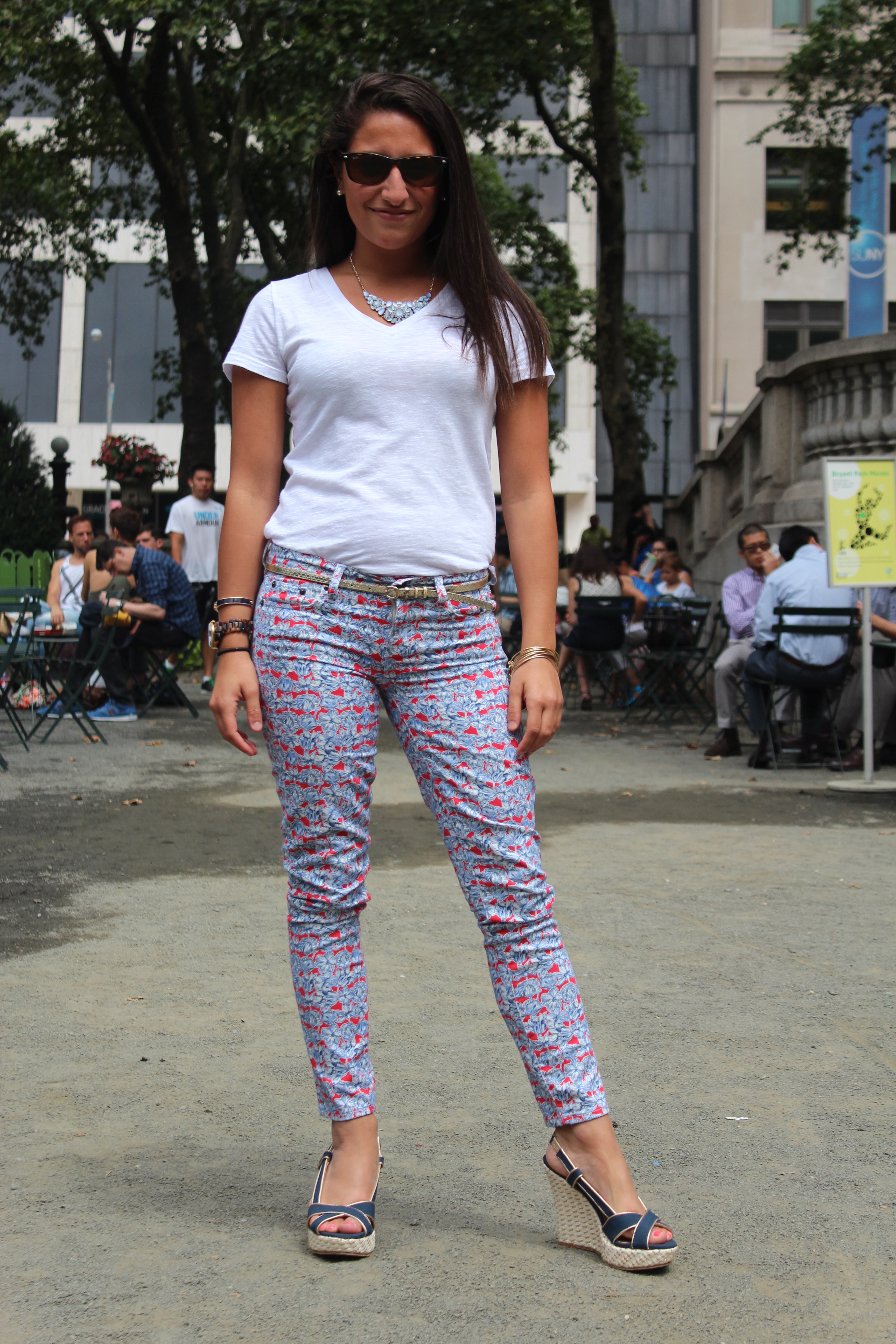 Prepsters spotted in Bryant Park. Yesterday Jeff and I had a little photo shoot in the park to mark the end of our days together at our summer internship. Jeff and I have worked together for the past two and half months and we have become fast friends due to our love for fashion.
Both of our outfits are perfect examples of summer business casual. Jeff wears blue and khaki gorgeously and the cuffed sleeve detail makes his outfit "ThePreppyMAG.com – worthy"! I love little details like this that bring your outfit from ordinary to stunning. Of course I cannot forget those dress shoes he is wearing by Carlo Pazolini! The leather tones of his shoes, watch and belt gives him that "Ralph Lauren" prepster look!
As far as I am concerned, I am OBSESSING over these pants! I got them last week at J.Crew's summer sale so I need to get as much out of them before summer ends! As you can probably tell by now, I love printed pants but these are just to die for. The red and blue color combo is perfect for a summer day in the park topped off with these canvas Lilly Pulitzer wedges. The gold piping on the wedges matches my J.Crew metallic skinny belt and gold accessories making a subtle gold accent throughout the entire outfit. I love pairing simple tees with something outrageous like these pants. It gives my usually conservative ensembles an extra something. This was definitely one of those days where my outfit was the best part of the day!
I can't wait to style these pants into my Hamptons weekend wardrobe this weekend!!