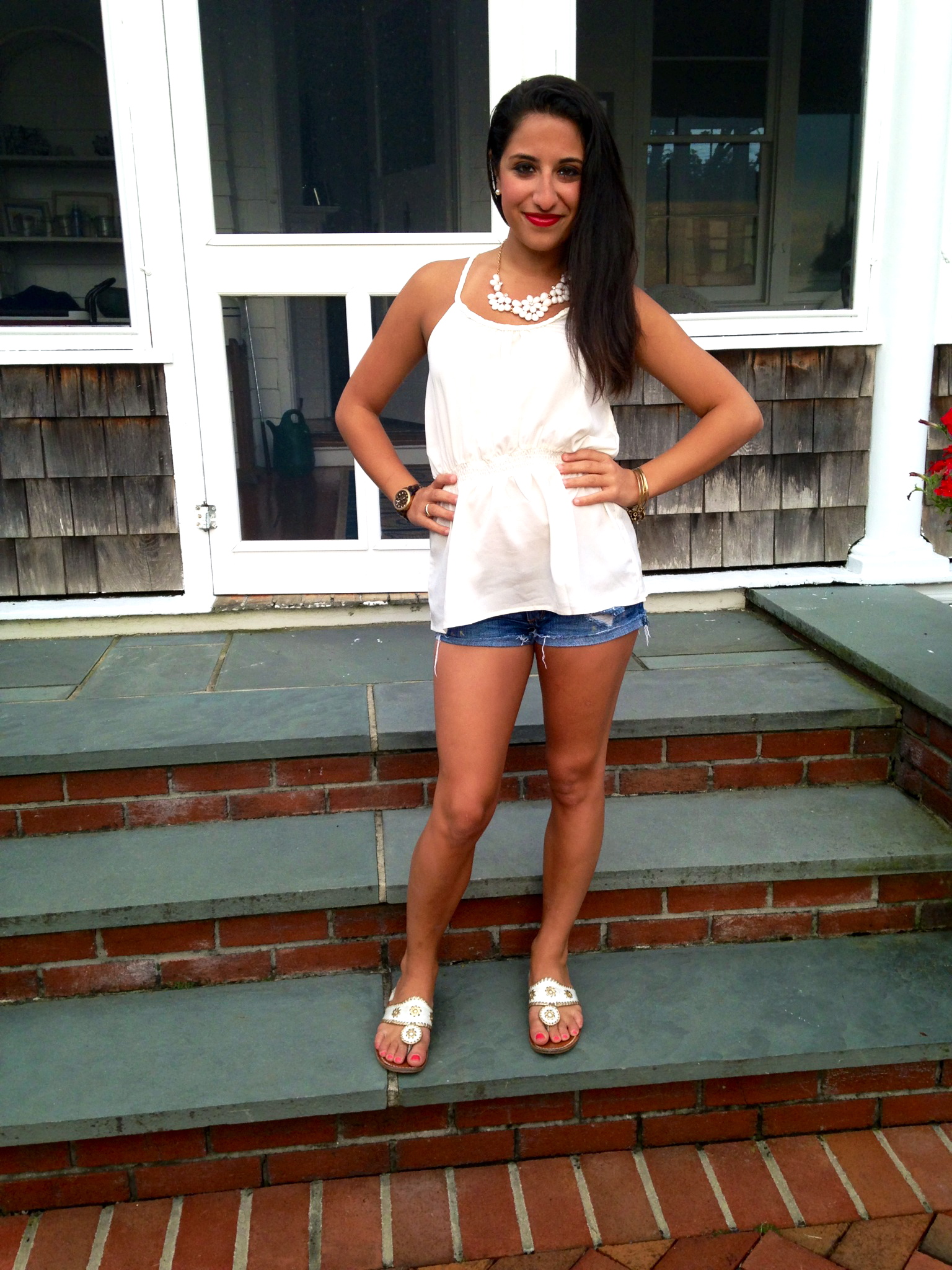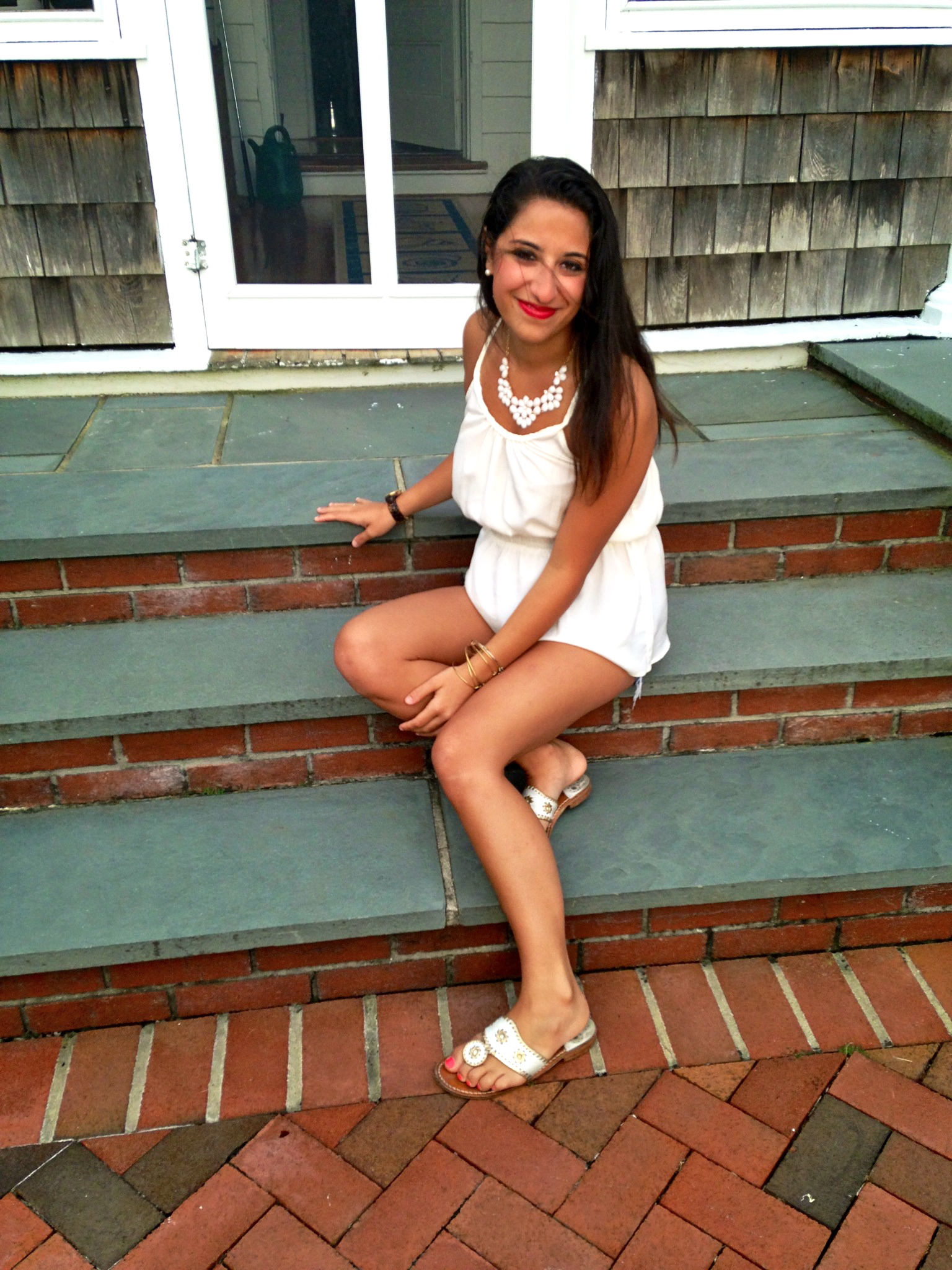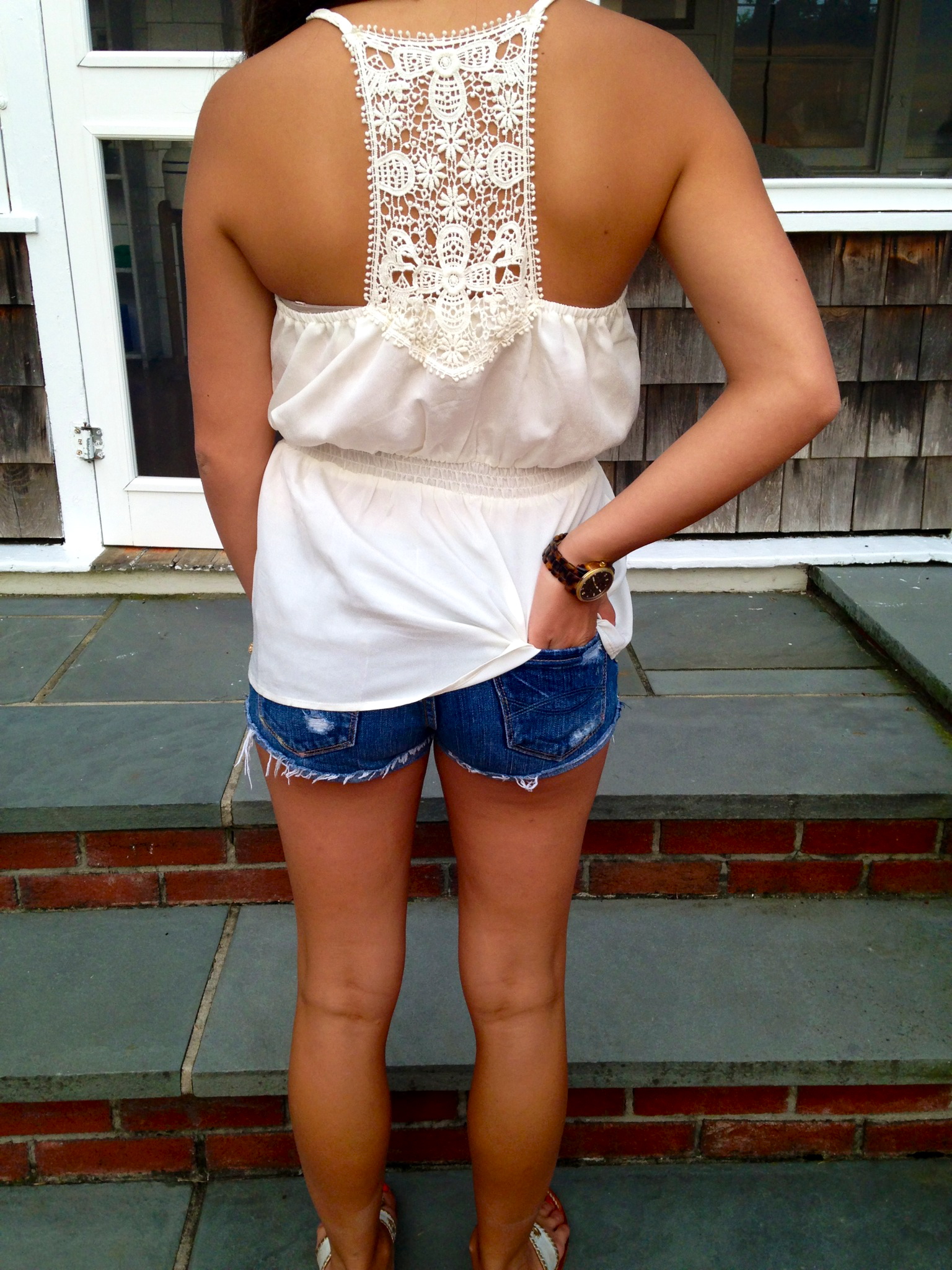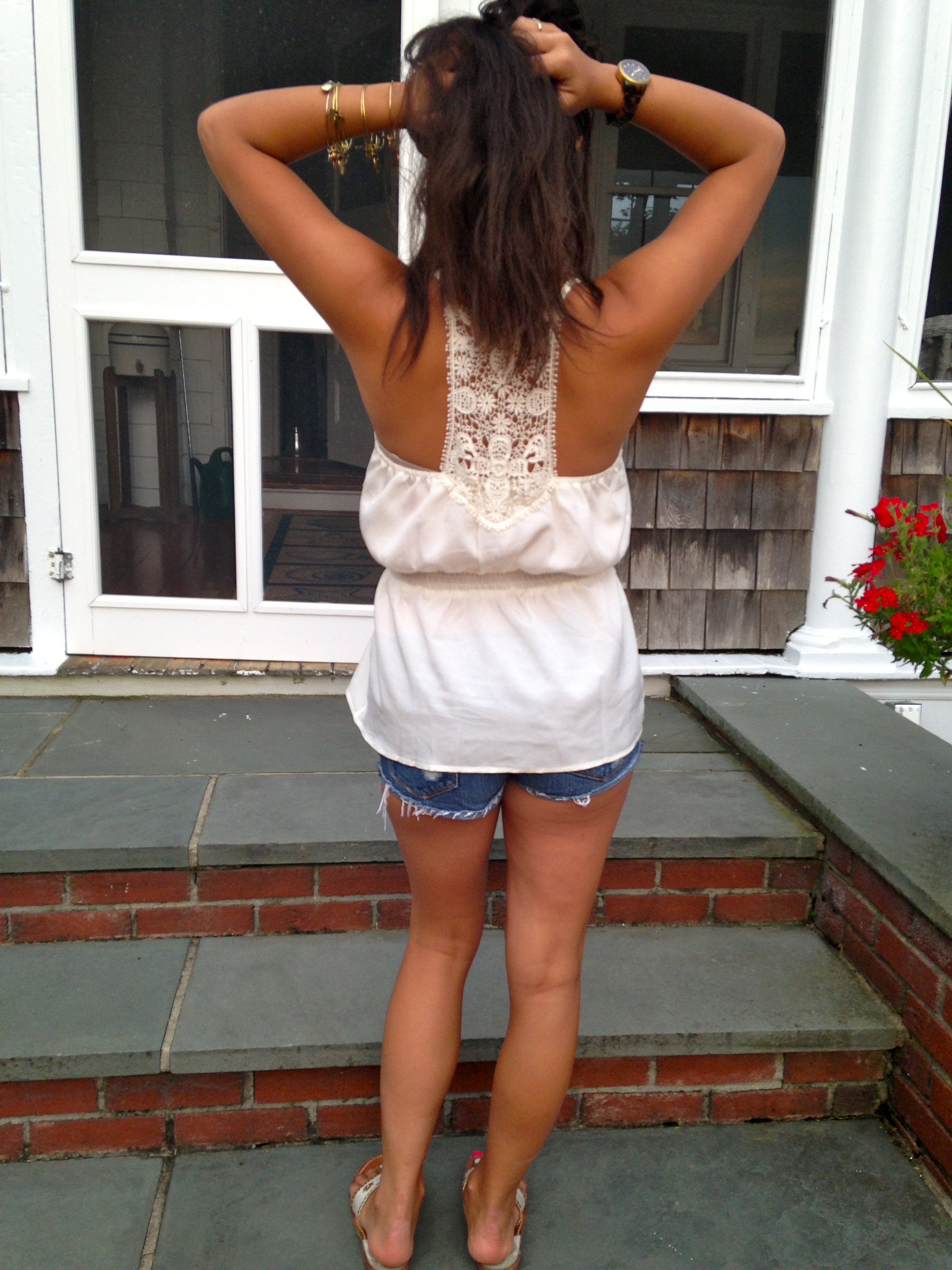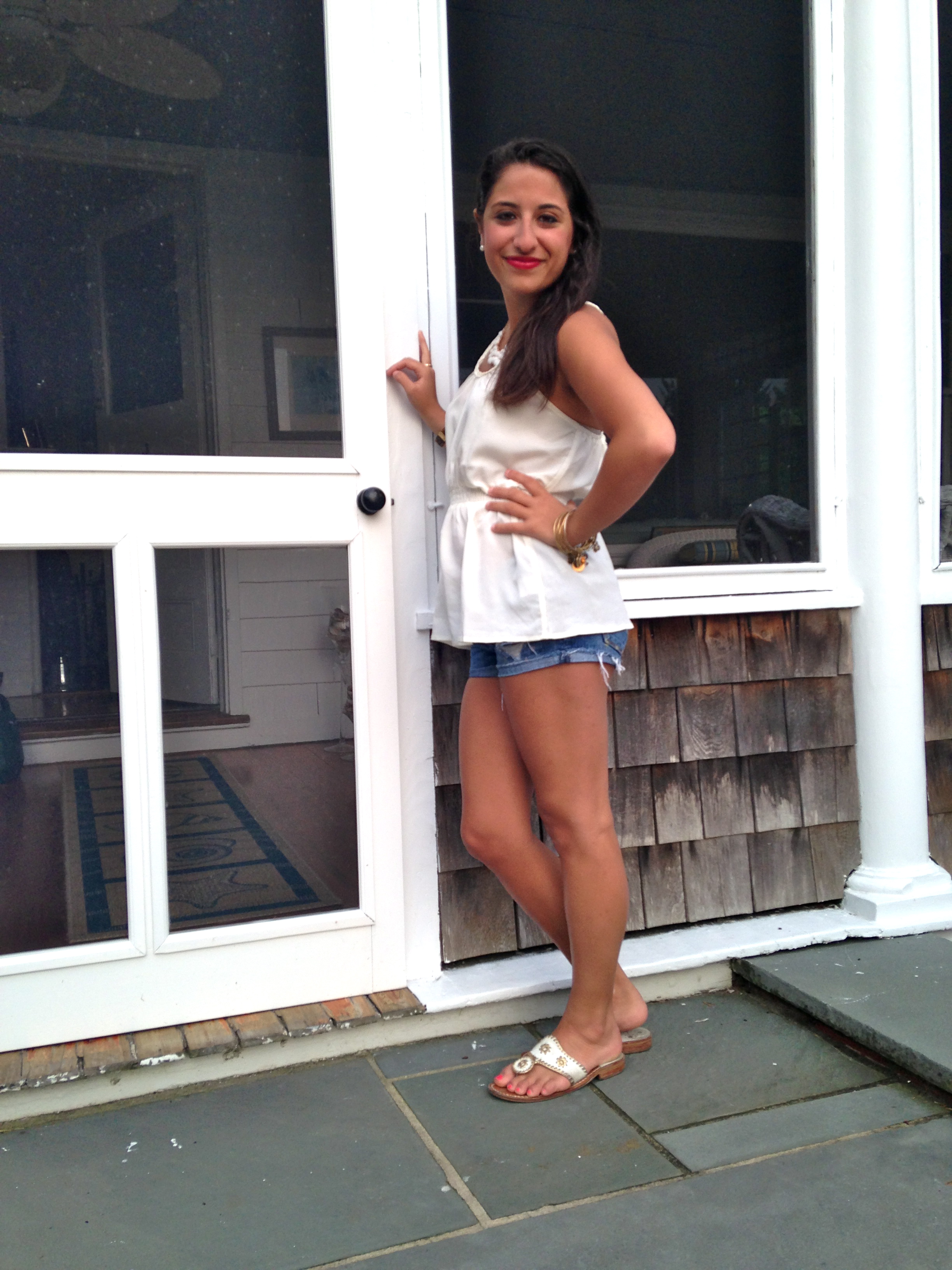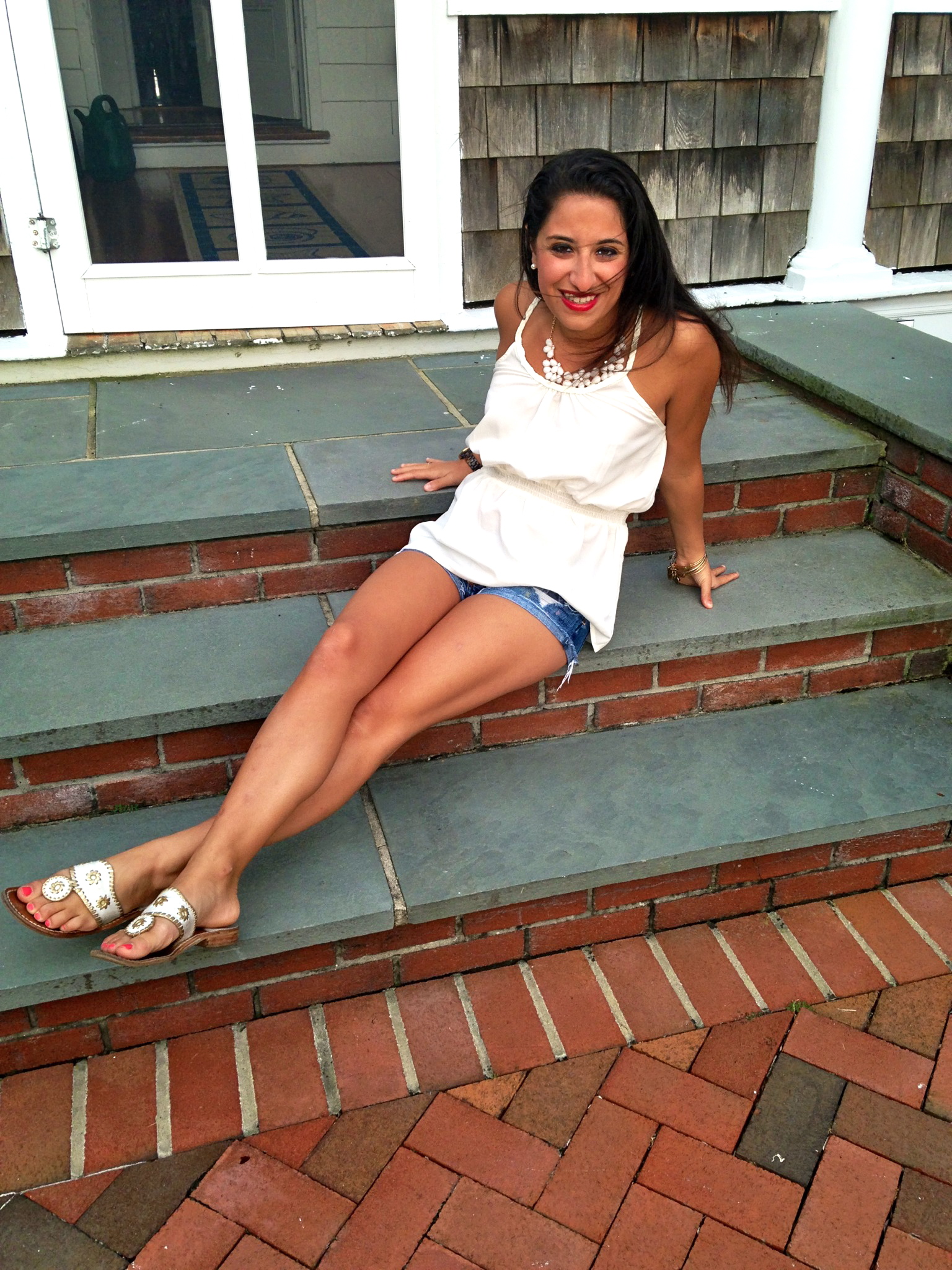 Top (Francescas) Shorts (Abercrombie & Fitch) Shoes (Jack Rogers) Necklace (BaubleBar) Watch (Michael Kors) Bangals (Alex and Ani)
This weekend I fled to the Hamptons for some rest and relaxation. I have been visiting the Hamptons every summer since I was born so this wasn't anything new but now that I am a working woman (lolz) Hampton weekends have a whole new meaning. The Hamptons is like an alternative universe compared to the busy city life I live during the week so I took this time to enjoy my family and the quite.
I wore this outfit when I went into Westhampton with my cousins Friday night. We went to Margarita Grille, a great place to go with friends if your looking for a casual atmosphere to grab drinks. I loved this outfit because it was so care-free, I'm wearing daisy dukes for god's sake anddd it screamed summer. I don't love wearing shorts this short but when I dressed it them up with this top they seemed acceptable.
As soon as August hits I tend to get a bit sentimental so I try to get every bit out of summer and I think this outfit did just that.