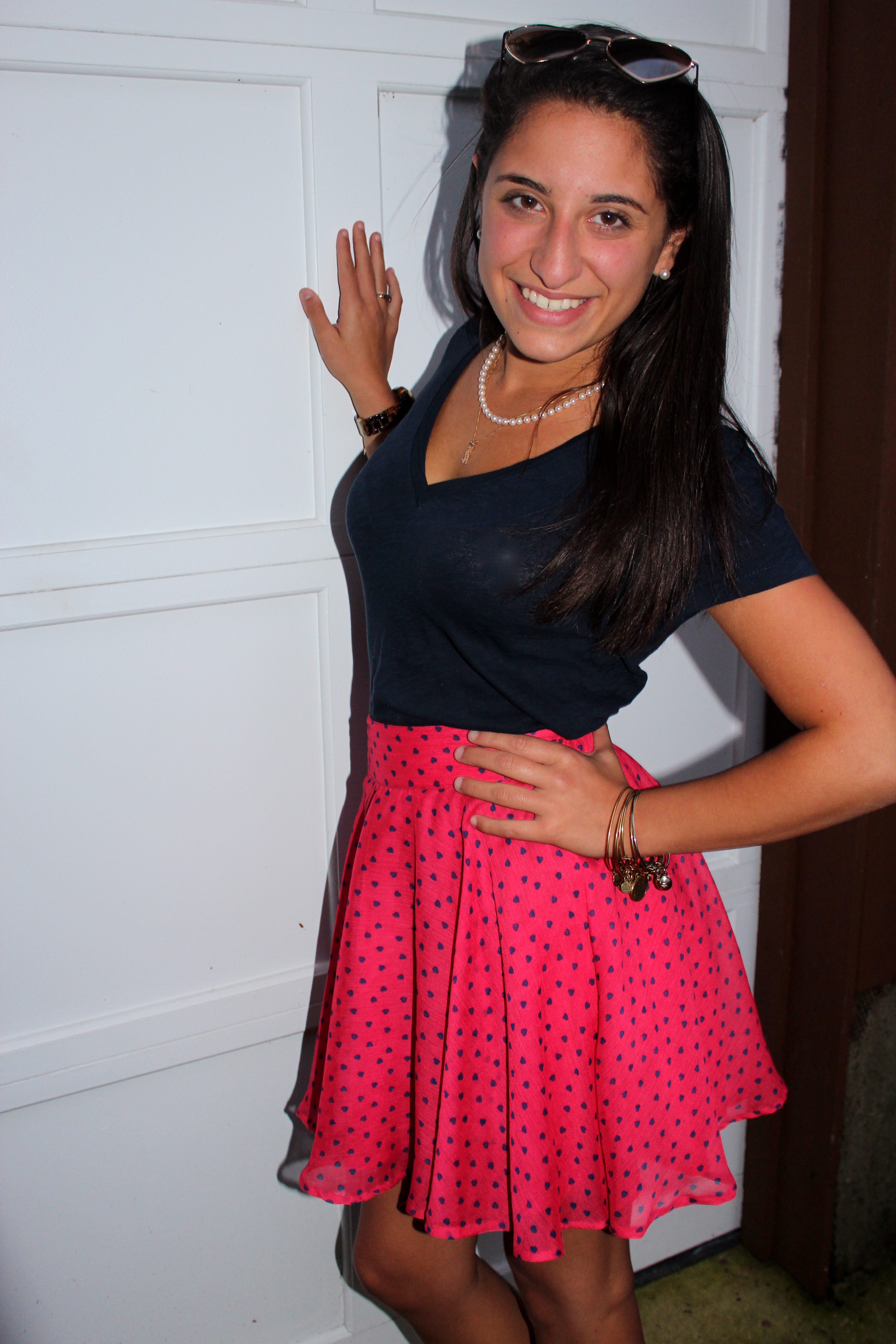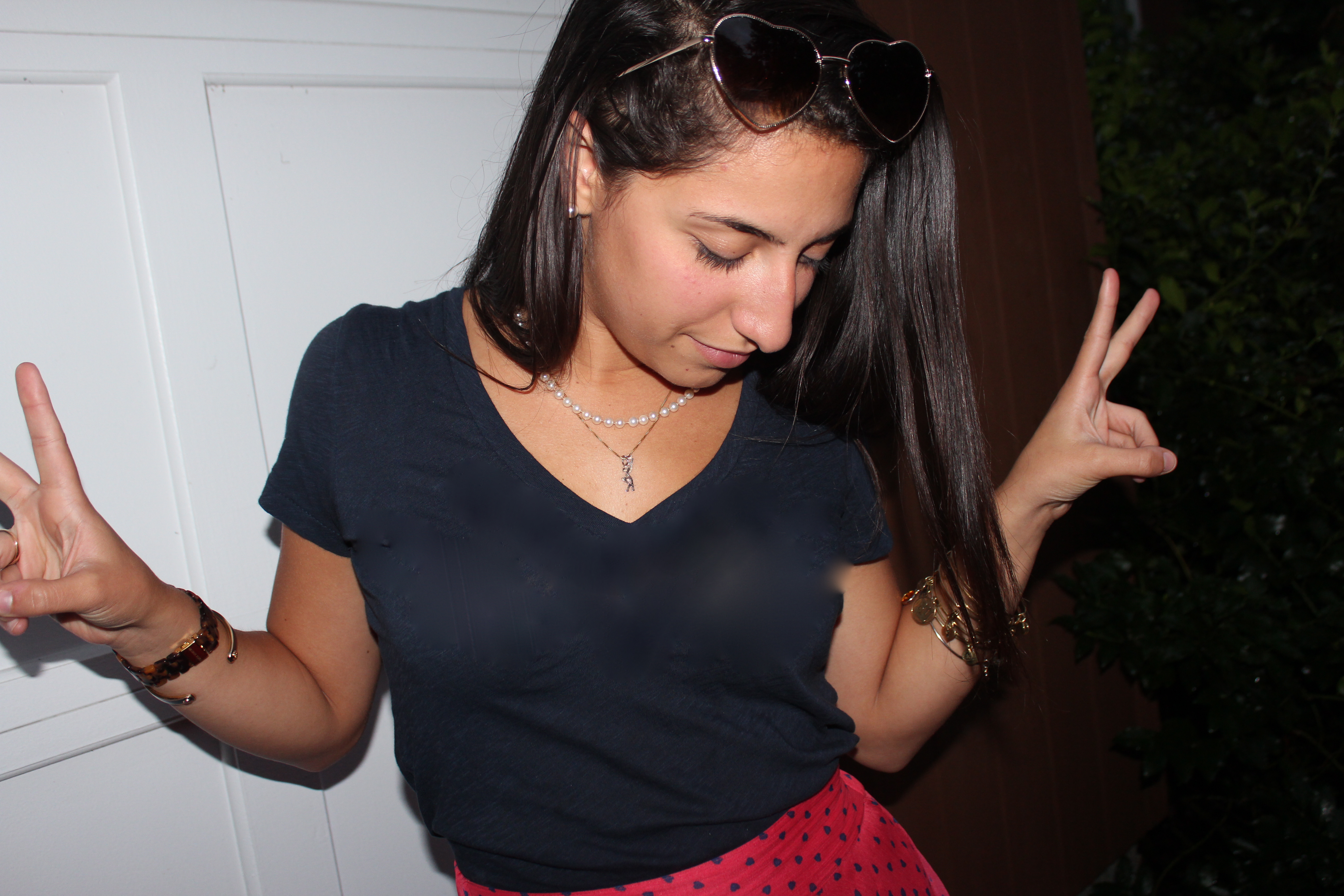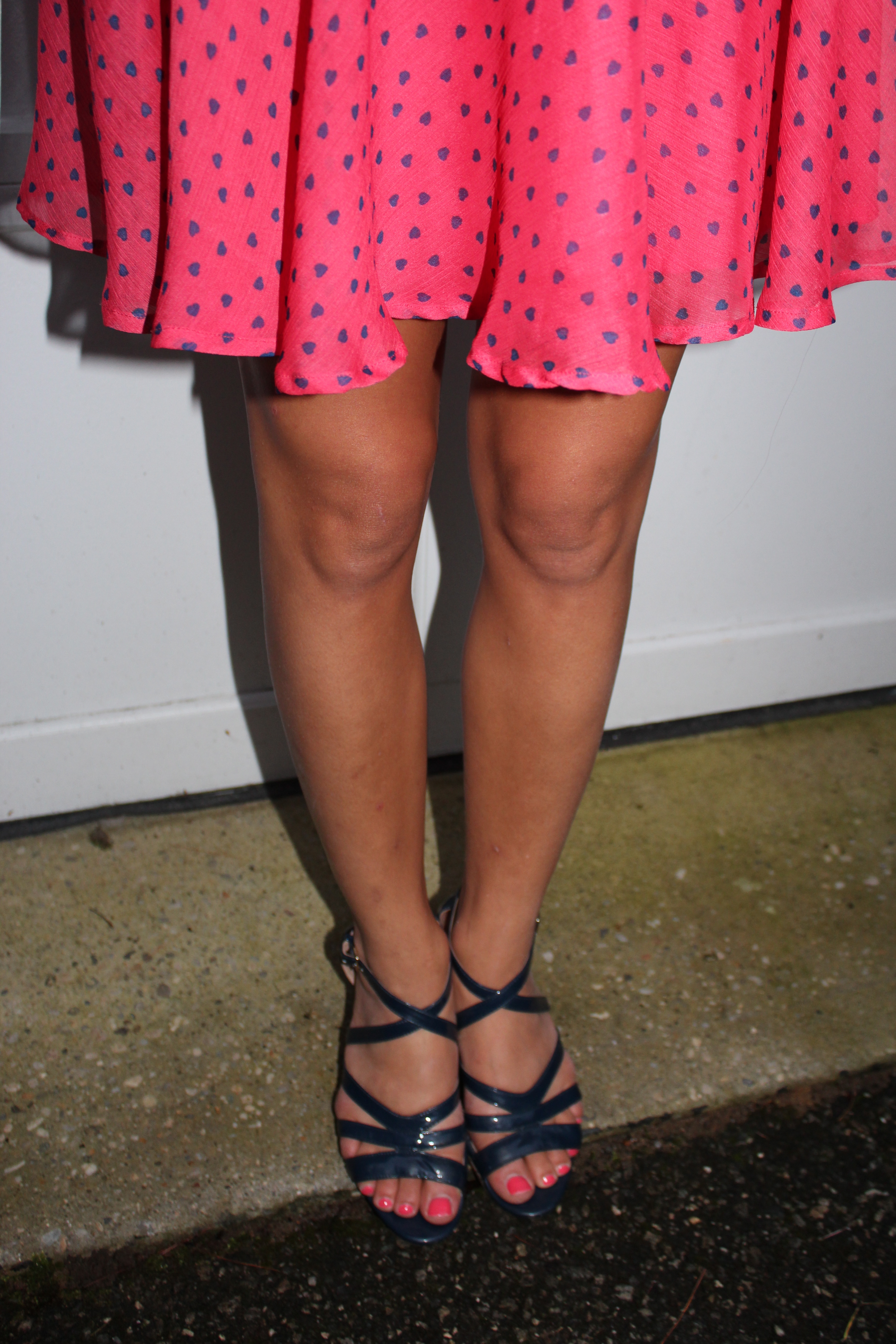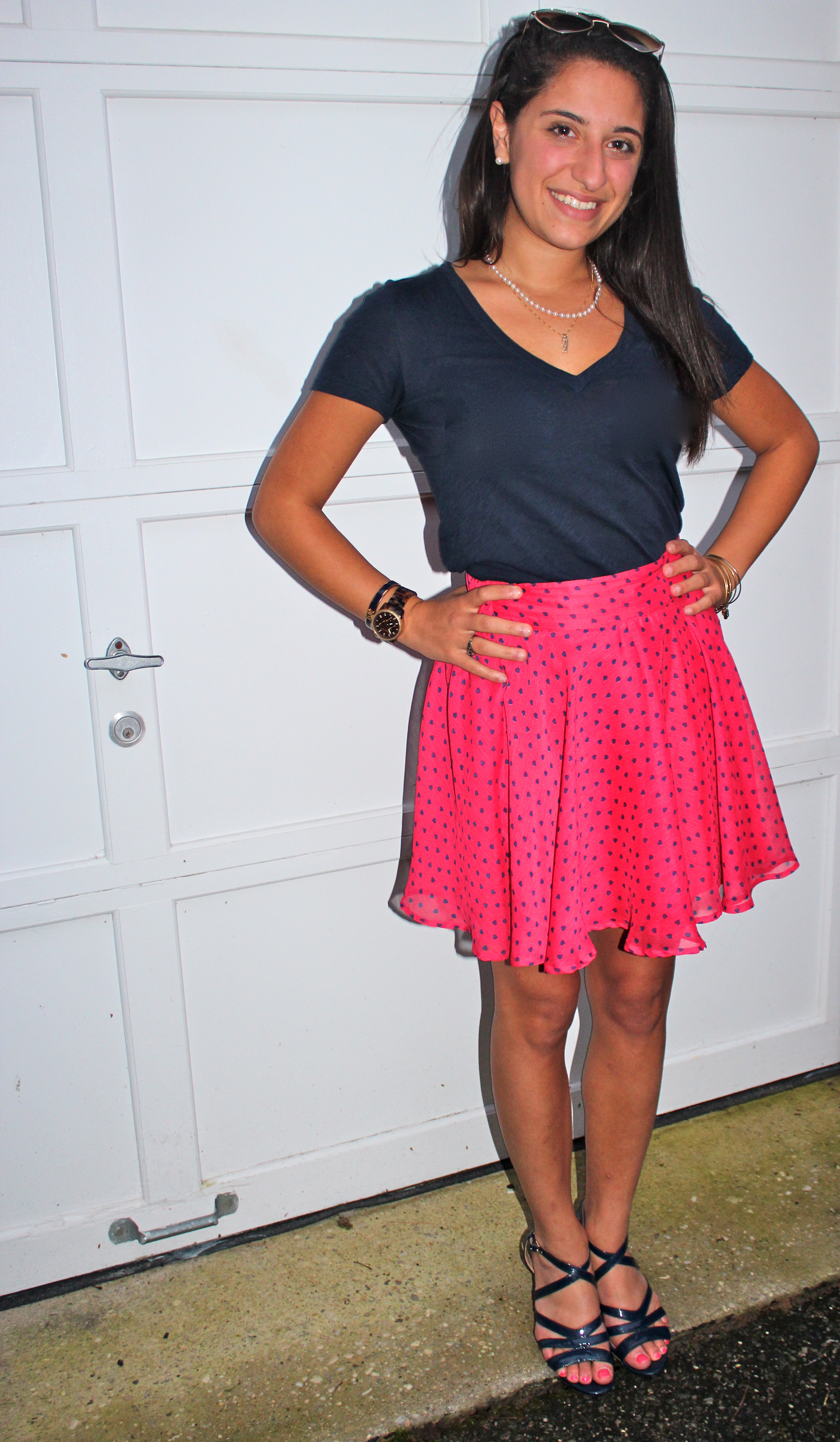 Last Thursday I had the chance to be on set for an E! fashion broadcast at the Carlo Pazolini store in Soho! I thought this was the appropriate ensemble to say I'm serious yet I'm girly and totally here to have a good time. I loved wearing this skirt to this event because even though I was only an onlooker I realized I really love what I do and the field that I aspire to be a part of. Most people groan at having to be at work an extra hour and half earlier but when it was something this exciting I jumped at the opportunity. I have realized this summer that when you love what you're doing no matter how early you have to get up or how tiring the commute you will do it with a smile.
This outfit said it all. Unlike the people I work with I have a preppy fashion taste but I rock it every day and wearing this skirt radiated that "I love what I do." (and what I wear) Simple and sweet I still felt fabulous and confident while hanging out with the big leagues.
I know I said this yesterday but I can't wait to transition this skirt into Fall and wear it to a Sigma Kappa event. This is the official "throw what you know" skirt.