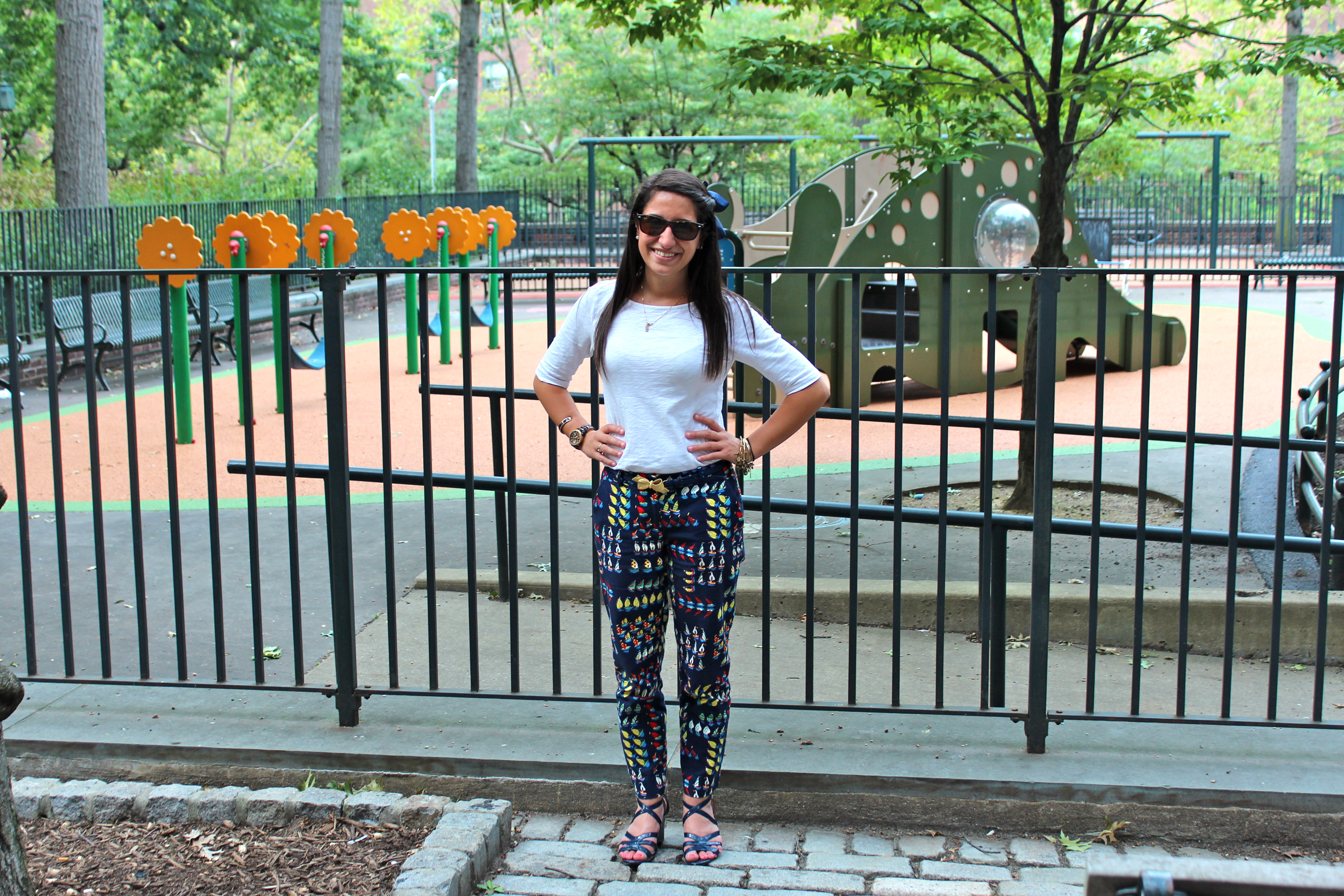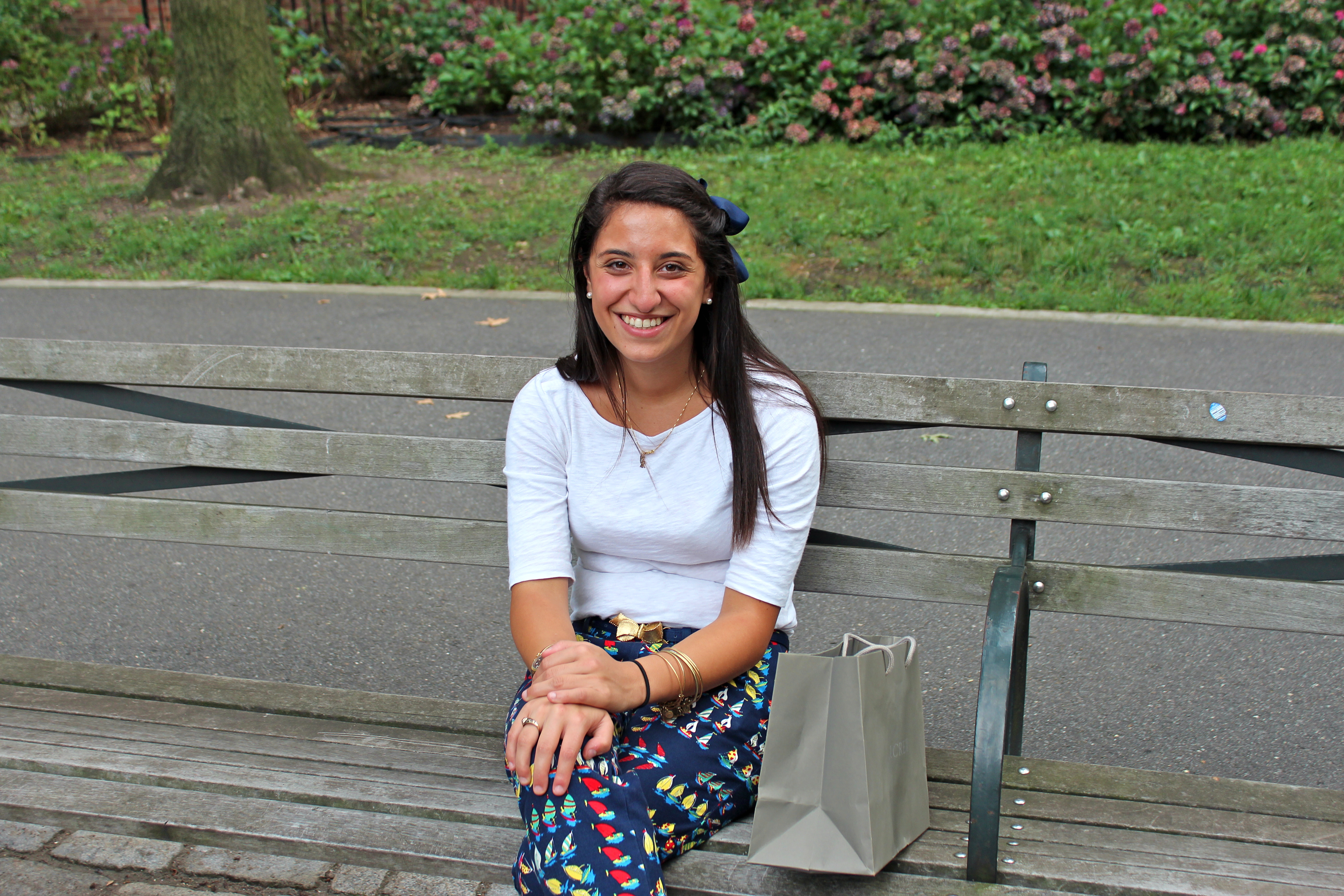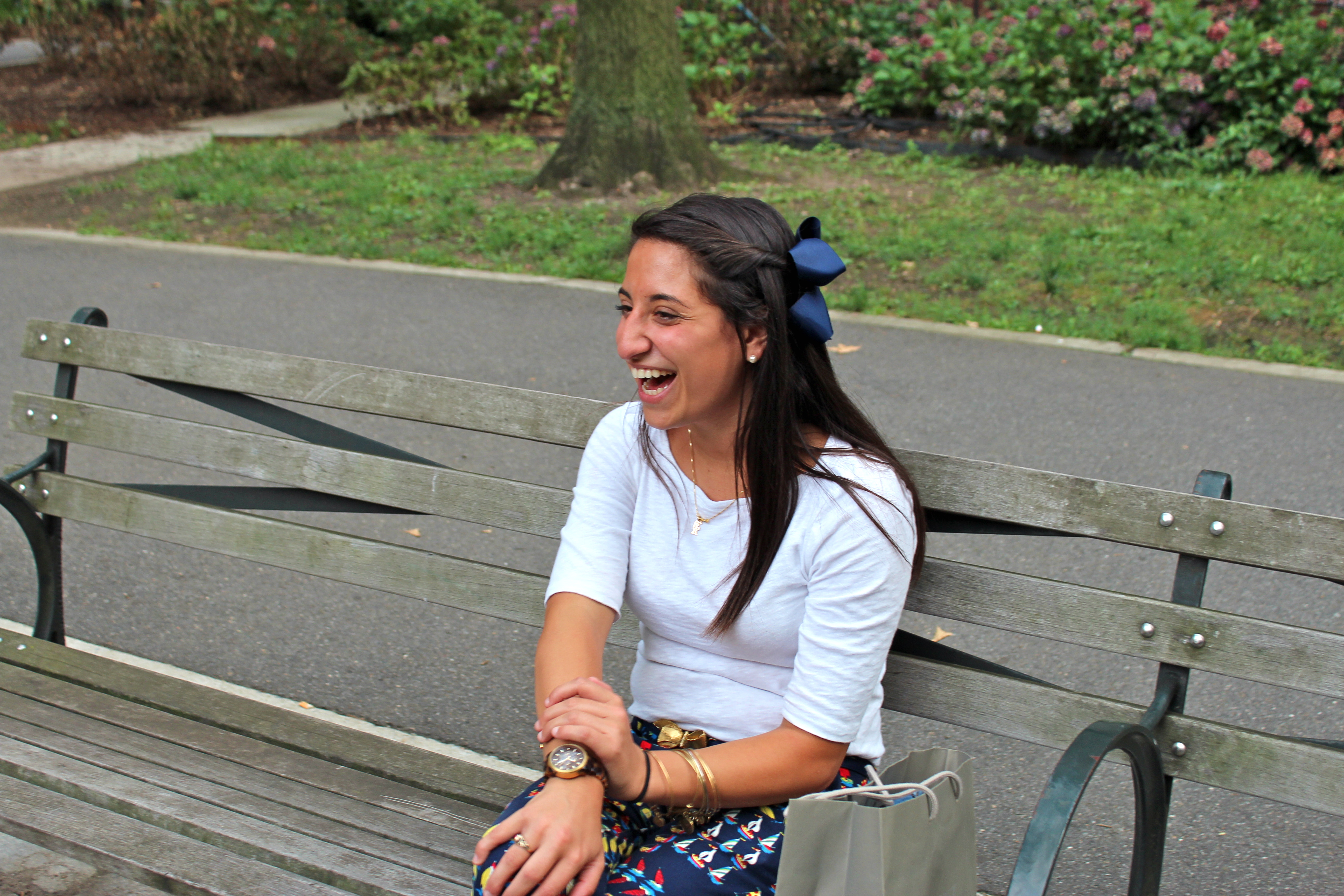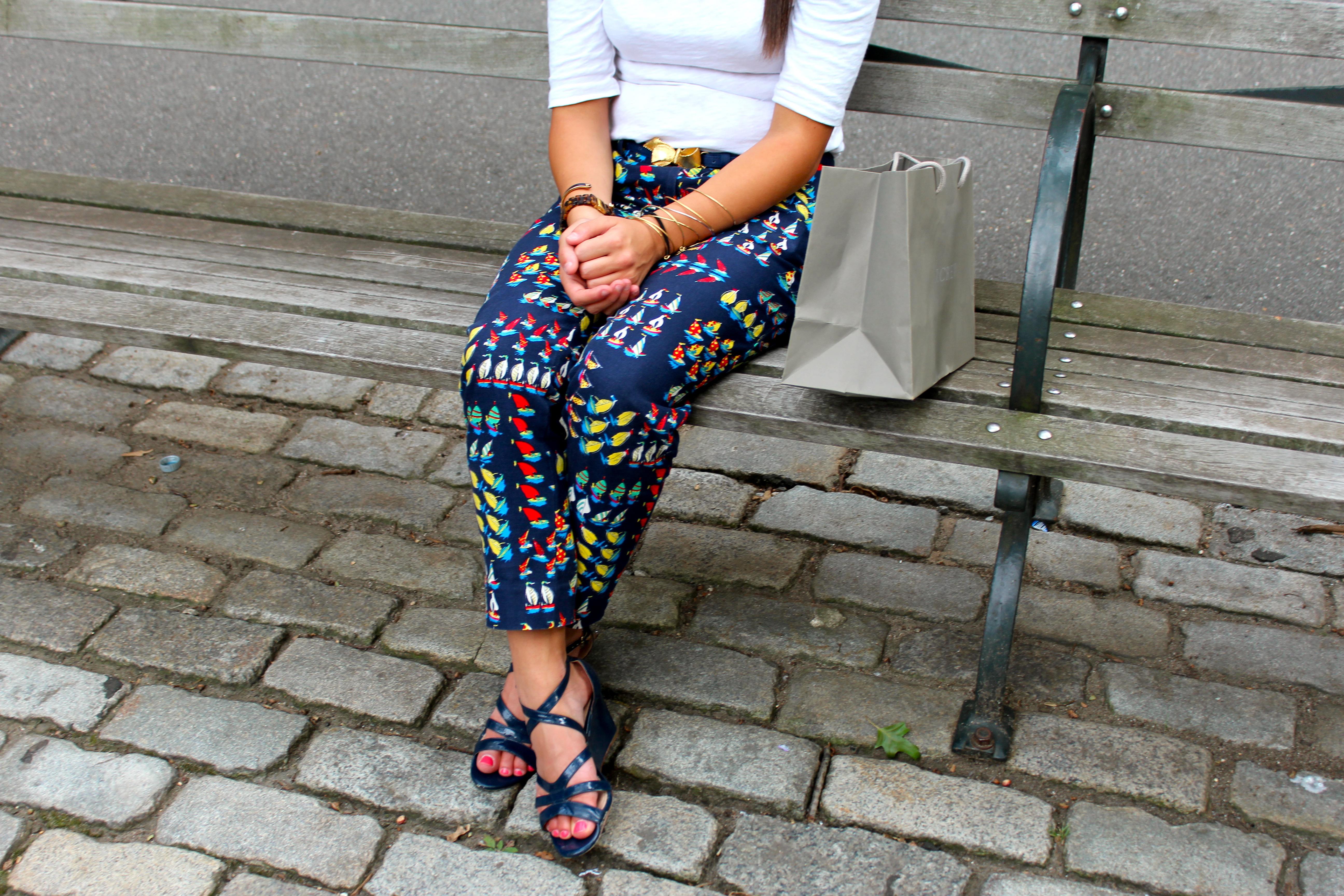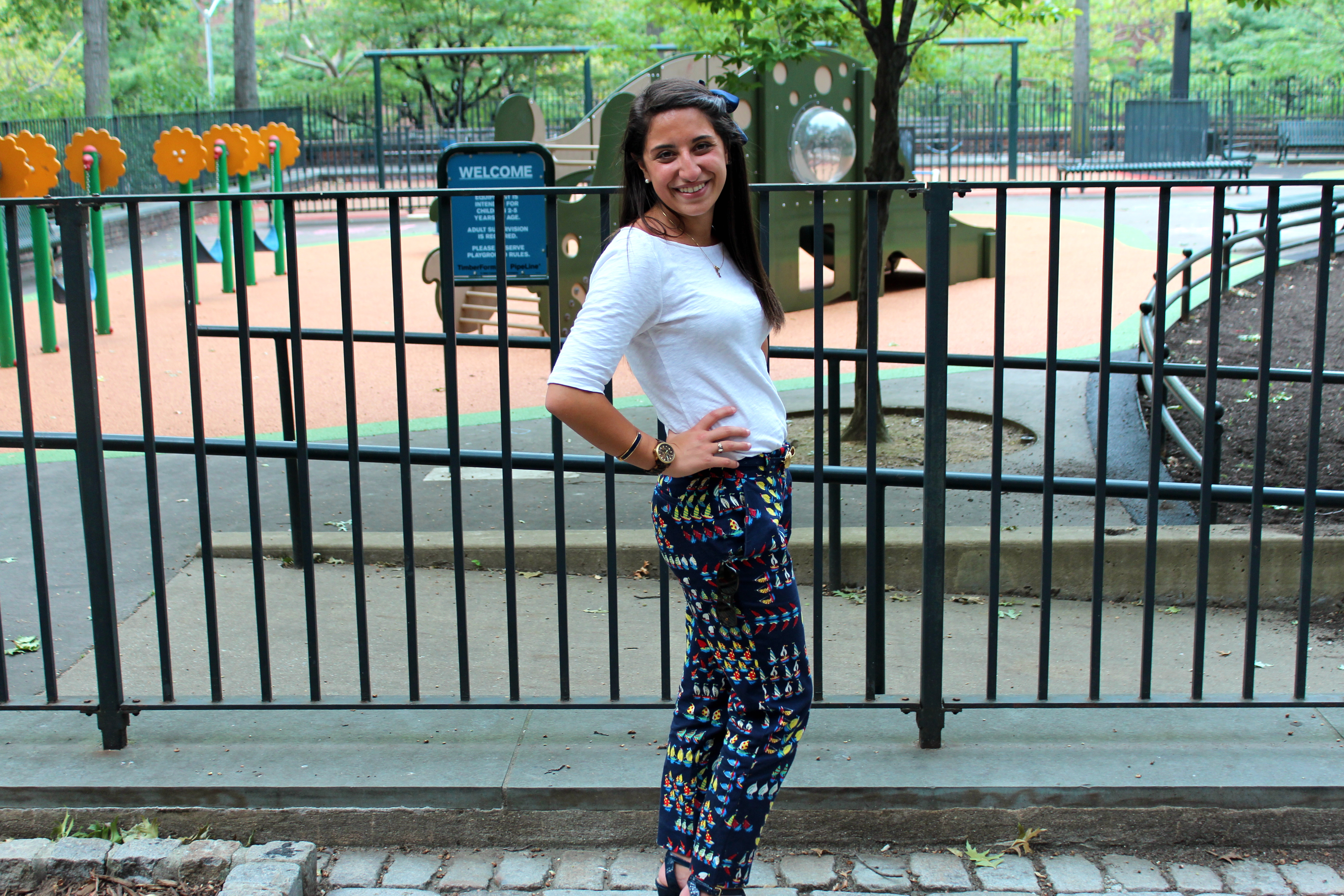 Top (J.Crew) Pants (J.Crew) Shoes (J.Crew) Belt (Lilly Pulitzer) Watch (Michael Kors) Bangal (C.Wonder) Gold Bangals (Alex and Ani) Sunglasses (Ray Ban)
This outfit is completely produced by one of my favorite brands, J.Crew. I love this simple yet chic look for work because not only is it preppy and fabulous but it is effortless. Pairing a solid tee with some printed pants will always make it look like you put more effort into your outfit than you actually did.
This sailboat print caught my eye at the beginning of this season and there was no questioning whether they would soon make an appearance in my closet. J.Crew also had a tank featuring this print but the pants were just to die for! They are simple yet super colorful which is why I love them. This makes my outfit conservative but fun (aka my style!). The two times I have worn them I have gotten many complements! The top is the classic J.Crew painters tee. This tee comes in almost ever color and it is perfect to throw on with just about anything. They are comfortable and cool for the summer months but can work for Fall and Spring as well. I suggest picking up one of their striped painters tee, it is their classic.
I wore this outfit to work but I can't wait to get back to Boston to wear it to a Sunday evening chapter meeting with Sigma Kappa! How can I make sailboats Fall? CHALLENGE ACCEPTED.
P.S. All smiles produced by this guy!